What new title sponsor MoneyGram will bring to Haas from 2023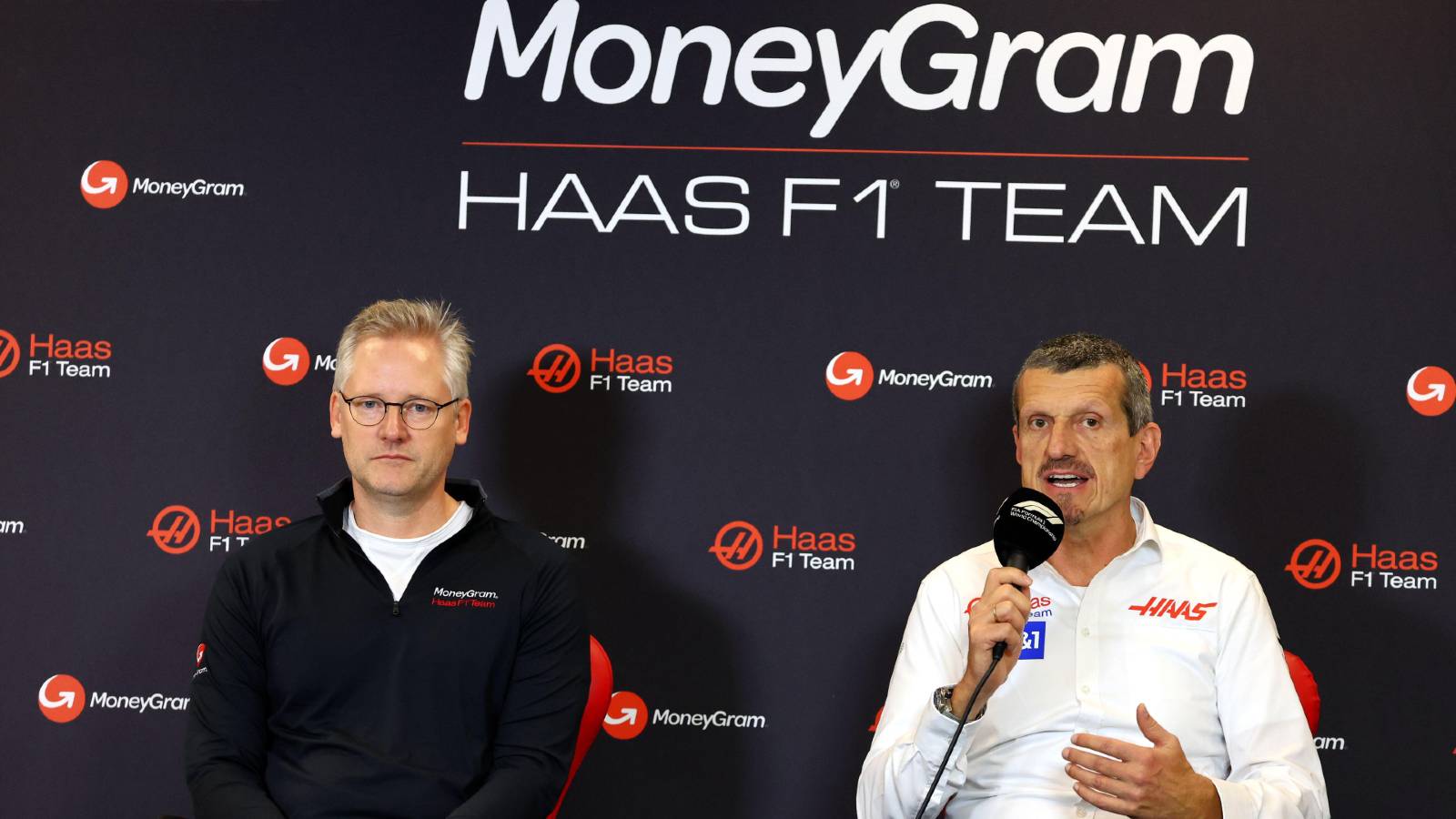 Haas' new title sponsorship deal will enable them to spend up to the budget cap from next year, says team principal Guenther Steiner.
Having announced they would hold a press conference the day before the start of track action for the United States Grand Prix in Austin, Haas revealed their next main sponsor to be MoneyGram.
It means the American team are very much in the money too, for Steiner said this is the most lucrative sponsorship arrangement since they arrived in F1 in 2016.
Previously, Haas have not had a budget that reaches the spending limit, which next year falls to $135million – although certain areas of expenditure sit outside of that boundary. But for 2023, they will be brushing the ceiling.
"With this deal, we can go to the budget cap and then everybody is on a similar platform," said Steiner, quoted by The Race.
"Obviously, the big teams can spend more outside of the budget cap. But I always say with the budget cap, in the mid-to-long term, there shouldn't be this problem anymore that you cannot fight for podiums. And that is what we want to do.
"I think we make that step that in a few years – we can fight for podiums. I'm not promising for next year because we just came back from two years which were very bad for us and we recovered pretty well and we will continue to improve. But it will take time.
"We are realistic. We don't want to send out messages [about] what we are going to win and whatnot. But this is the step to the next level for Haas F1, that we can really fight with other people at the same level.
"Now it's down to us to do a good job. I've never been afraid to work hard or ask the team to work hard to achieve certain things. And that is what we continue to do as long as I'm here."
Introducing the new MoneyGram Haas F1 Team! 🚨

We are thrilled to announce that @MoneyGram will become our new title sponsor for the 2023 season and beyond 🤝#HaasF1 #MoneyGramDrivesYou pic.twitter.com/miuXJRtB2k

— Haas F1 Team (@HaasF1Team) October 20, 2022
MoneyGram chairman Alex Holmes insisted his company would not exert any influence on which driver partners Kevin Magnussen in the cars that display their branding next season.
Mick Schumacher appears to be up against Antonio Giovinazzi and Nico Hulkenberg in a three-cornered fight to retain his seat.
"We want to be helpful, we want to be involved, we want to have the right brand representation, we want to have the right partnership globally," said Holmes.
"And obviously, the drivers play a big role in that. It was great to chat with Mick this morning a little bit.
"He's a great young driver and we'll take Guenther's lead on that. And whoever's driving for the team, we'll give him all the support in the world."
Read more: Guenther Steiner discusses latest timeline for Haas 2023 driver decision