Ferrari technical issue causes problems for Haas on Day 1 of F1 Testing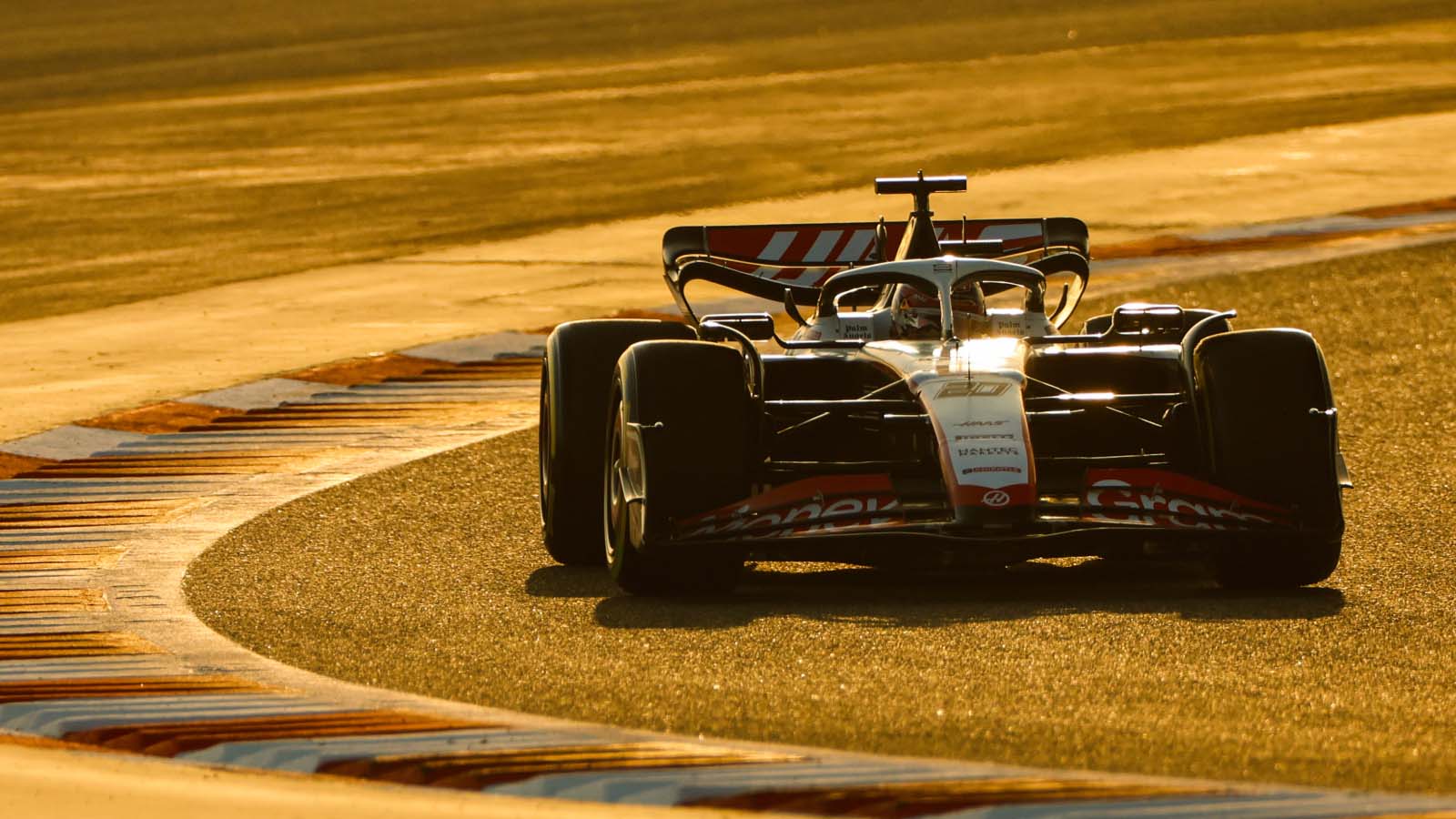 Haas team principal Guenther Steiner has revealed an engine issue caused delays to their running on the first day of pre-season testing in Bahrain.
While he acknowledged the team did not lose out too much when it comes to outright running, with Nico Hulkenberg and Kevin Magnussen notching 108 laps between them on the first day of pre-season in Sakhir, but the nature of the fix to the power unit meant the team had to strip away "everything" on the VF-23 to get to what needed fixing.
This led to periods of inactivity in the morning and afternoon sessions, but it did not have a significant overall impact on the team's run plans – despite being quite a tricky area to fix, with the Haas team boss confirming the problem part came from Ferrari's side rather than their own.
"It wasn't easy, because you have to take everything off to get to it and then fix that," Steiner told media including PlanetF1.com after testing.
"We didn't lose a lot of time. But I mean, if you have nine and a half hours a day, to lose an hour or two, that's a lot of time, percentage wise. But on the running, we didn't lose a lot to be honest – one run with tyres."
Steiner was confident the team fixed the issue, saying they changed "the whole system" that had been troubling them, with two more days of test running to go in Bahrain on Friday and Saturday.
"No, we didn't have any issues," Steiner elaborated. "As I said, what we really need to address at the moment, we still need to find out where the car is and get the best out of it. But otherwise, pretty happy."
PlanetF1.com recommends
Bahrain test Day One report: Max Verstappen mighty as F1 returns to action
Fred Vasseur confirms 'no issue at all' with Ferrari S-duct amidst reported rival scrutiny
Good news for Mercedes as Toto Wolff confirms no porpoising for W14 in early test run
The Haas drivers finished the day P11 and P19 respectively as they completed their first day of running in Bahrain, with times not set to be fully representative as tyres, fuel loads and engine modes all differ for the teams as they test out different programmes on their cars.
But Steiner believes by the time the one and only pre-season test draws to a close, there will be more of an idea about where the teams stand in relation to their rivals.
"I would say by Saturday, we'll know pretty well, it will get a lot clearer," he said of the possible competitive pecking order.
"Obviously the more testing you do, the more data you get to look at and the clearer the picture gets, but I think three days will give you a good picture by Saturday."