Haas have 'three, possibly four' driver options for 2023
Haas' candidate list for 2023 has been whittled down to three, maybe four, drivers with Mick Schumacher reportedly up against Daniel Ricciardo, Nico Hulkenberg and Antonio Giovinazzi.
Haas have half of their line-up confirmed with Kevin Magnussen having signed a multi-year contract to return to Formula 1 at the beginning of this season.
But who his team-mate will be is anyone's guess right now as Haas have admitted they are looking at options outside of their current driver Schumacher.
Scoring only twice in 35 race starts, the 23-year-old has not covered himself in glory during his time on the Formula 1 grid.
As such, Haas are weighing up their options while Schumacher is said to be in the running for either an Alpine, Williams or AlphaTauri drive.
Team boss Guenther Steiner is in no rush to make a decision, the Italian saying he would rather risk losing a driver from his list than making the wrong choice.
"It's a start, not the end," said Steiner, quoted by Autoweek. "It's not that we didn't speak together about drivers or what to do but we decided to wait a bit. We are not in a hurry.
"We monitor the situation with Mick and see what is happening.
"We are not in a hurry — why do we need to decide now anyway? If we decide now and make the wrong decision and we regret it, why would we force ourselves to decide?"
The team boss says he will "consciously take the risk" that a driver on his list is snapped up elsewhere as "maybe the opportunity is bigger than the risk".
As for his criteria, Steiner says the Haas higher-ups are still debating exactly what it is they want from their second driver.
"We have to make the choice based on who is best for the team, not just who I personally want," he said. "What is best for the team's future, and that will come from the dialogue.
"What do you want to do? A riskier version? A safe version?
"What we are looking for is someone to take the team forward. Is that a really fast driver or a solid driver who can help drive the team forward? Someone who has high peaks or someone more able to help us develop?"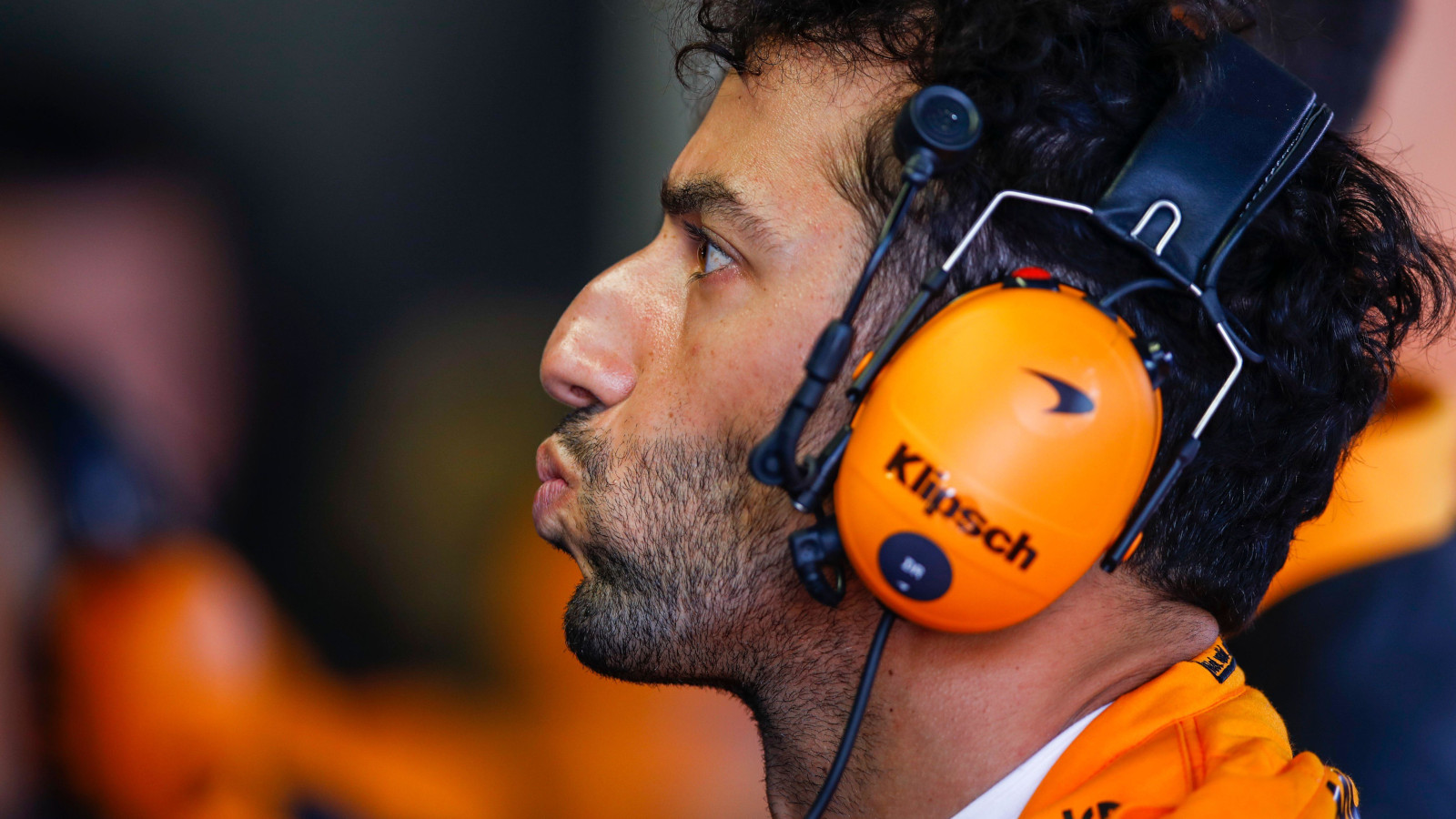 The Italian confirmed to The Race there are "three, possibly four" drivers on Haas' list but would not name names.
"For sure that cockpit is more interesting than it was last year," he continued.
"I remember when we let Kevin [Magnussen] and Romain [Grosjean] go at the end of 2020 and I said 'guys, you probably don't want to be here in '21 because it will probably be a very disappointing year'.
"Now the car is much better and I think will get better over time too, so obviously we are a much more interesting opportunity. But we are not in a hurry to make a decision."
Those three are believed to be Ricciardo, Hulkenberg and Giovanazzi, who will put in two FP1 sessions with Haas at Ferrari's request.
Cutting Ferrari ties will not hurt Schumacher's chances
But while Giovinazzi still has ties to Ferrari, current Haas driver Schumacher is reportedly set to sever his at the end of this season.
That too could have an impact on the 23-year-old's future, with Ferrari assisting him in getting the Haas race seat last season.
However, Steiner insists whom Haas put in the car is solely their choice.
"I don't know the contract he has with Ferrari and I don't want to know," Steiner said.
"Ferrari would ask Haas to hang on to him and things like this, we will speak about, but we always speak to Ferrari and try to work together but they do not make the decision for us.
"You cannot make the decision for the other team because then you make it not work, that is the other thing.
"There are a lot of things that are pretty simplistic and we all know them, but it's not like you can enforce something.
"Enforcing something, sometimes you don't get the best result, it's counter-productive.
"We will try to find the best solution for us and Ferrari and if we cannot find it, we will do something different.
"It's not like I can tell you what to do and I can ask you what to give me. A collaboration exists in finding the best compromise for both parties."