Haas confirm Mick Schumacher joins Kevin Magnussen in running VF-22 upgrades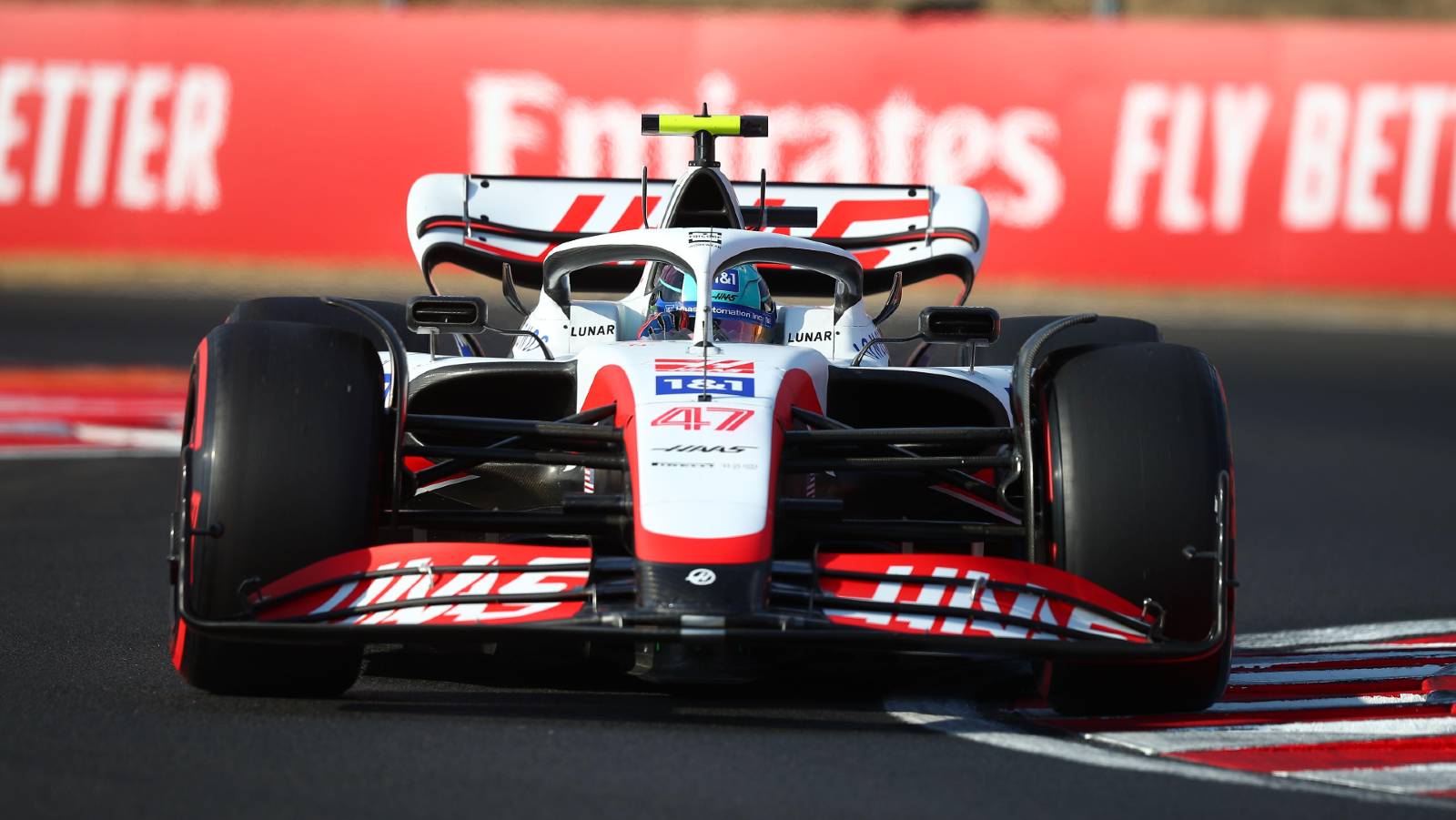 Haas team principal Guenther Steiner revealed that Mick Schumacher will join Kevin Magnussen in running the upgraded VF-22 at Spa.
The American outfit were the last of the teams to introduce an upgrade for their 2022 challenger, though new parts were finally on the VF-22 at the Hungarian Grand Prix.
However, only Magnussen's car had them, while Schumacher continued to run the original VF-22.
After Hungary, Formula 1 went into its summer break – but the series now prepares to return to action at Spa-Francorchamps for the Belgian Grand Prix.
Giovinazzi presence at Haas a potential 2023 audition?
Antonio Giovinazzi will be behind the wheel of a Haas in FP1 in Belgium this weekend.
And in positive news for Schumacher, Steiner confirmed that the upgrades will be on both Haas cars in Belgium.
"Yes, both cars will have the upgrade package," Steiner confirmed.
"We had one kit ready before the shutdown so we said we'll put it on one car to collect some data so when we're back, we have that data and now we can already work on the set-up, getting out in Spa straightaway."
Haas were reluctant to upgrade the VF-22 due to their experiences in 2019, where a string of modifications merely confused Haas further rather than improving their performance, the team ultimately returning to their original spec that season.
But this time around the signs are more encouraging, as Steiner confirmed that the data collected for the upgrades in Hungary matched up to what was shown in the windtunnel.
"We could see that the on-car numbers were corelating to the wind tunnel numbers, which is always a good sign," said Steiner, "and now we have to get the best out of it in lap time.
"Before the shutdown, the team looked at the data closely and will do more now they're back from the break, but at the moment it looks good and hopefully we can better our lap time."
Haas started out in 2022 as a leading midfield outfit, having failed to score a point in 2021 as they lagged at the back.
Performance levels have been rather inconsistent since that strong start, though Steiner says the target now is to defend the P7 where Haas currently find themselves in the Constructors' Championship, while rising to sixth is the second battle.
Asked if Haas had readjusted their targets after the strong displays from the VF-22, Steiner replied: "We haven't readjusted, we are just back to where we wanted to be at the beginning of the season, now being in seventh.
"Hopefully we can keep this position in the championship, that's battle number one. Battle number two is trying to get to sixth, but let's see. We will always do our best and try to improve or at least not fall back."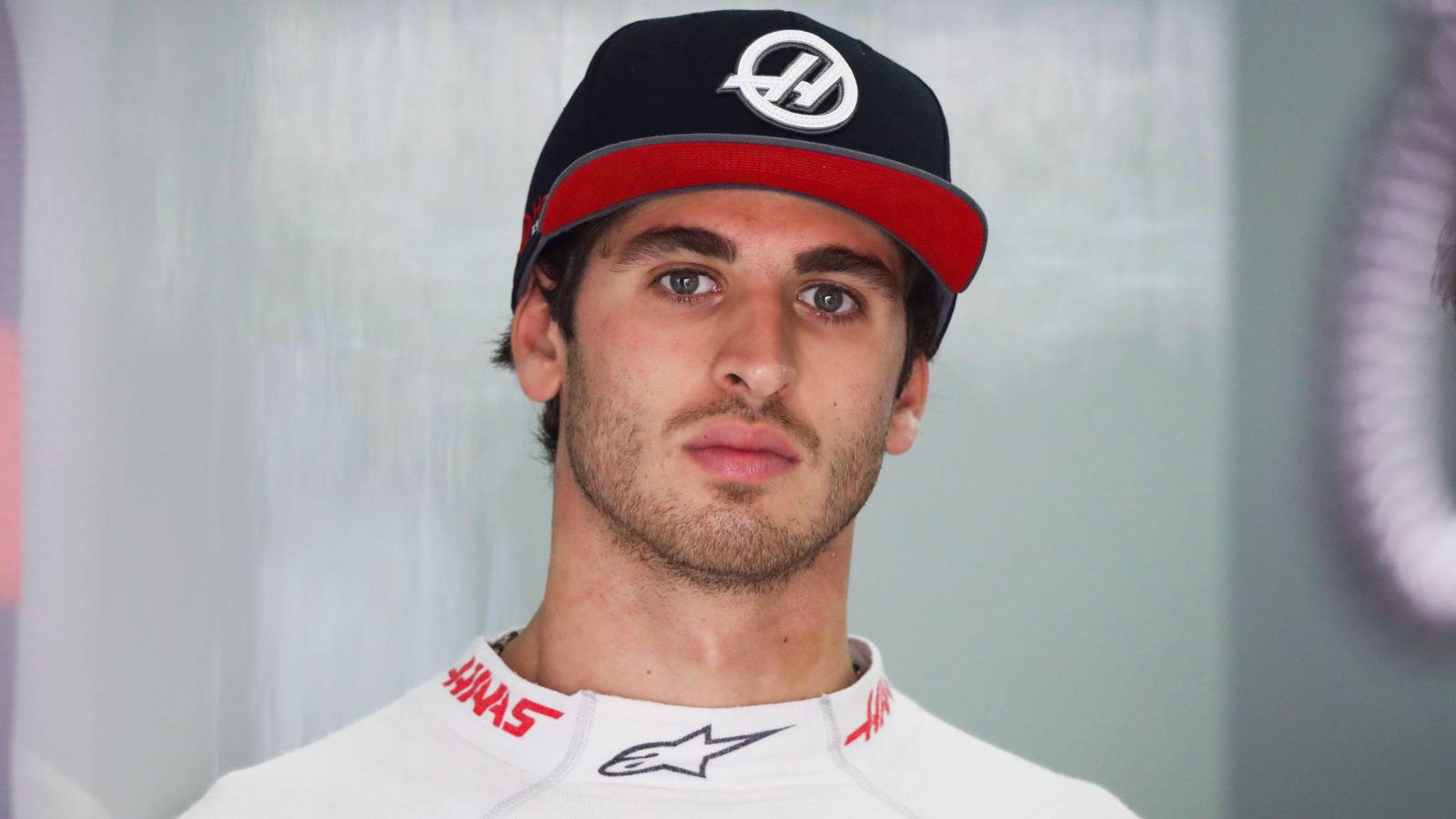 Haas will have a third driver involved in the race weekend action at Spa, as Ferrari-backed Antonio Giovinazzi marks his Formula 1 return with an FP1 outing.
Giovinazzi recently completed his first season in Formula E, a rather unsuccessful campaign where he did not score a point, so Steiner hopes that the Ferrari reserve can deliver a strong showing back under the Formula 1 spotlight, with no outside distractions now that the FE season is over.
"Antonio is the reserve driver of Ferrari and they asked us if he could be in the car just to refresh him," Steiner explained.
"When he gets in the car, he will have finished his Formula E season, so there are no distractions for him anymore and I think he will attend all the races for Ferrari as reserve driver.
"Knowing our relationship with Ferrari, we're more than happy to do this. They're a big help in what we are doing, and I think it's a good opportunity for Antonio to put him back in the spotlight, going out in FP1.
"He's been out of Formula 1 for a year now, running in Formula E, so let's see what he can do in FP1 so at least he can get accustomed again to the latest specification Formula 1 car."