Haas are now starting to embrace American roots with Andretti-Cadillac bid developing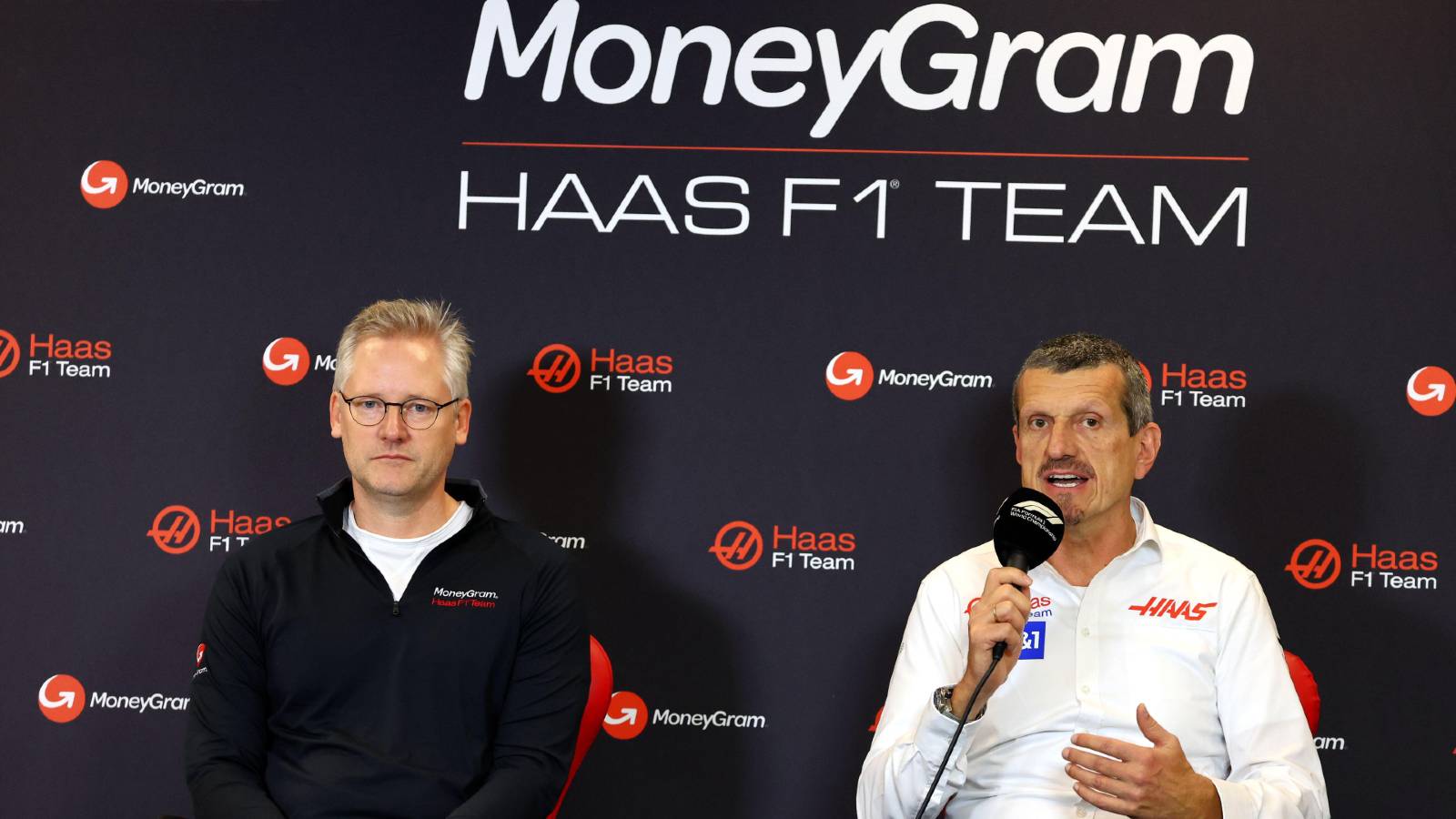 With a new American sponsor behind them, it seems Haas are finally embracing their American heritage.
Although Haas have been established since 2014 and have always branded themselves as the 'American team' it is not until now that statement seems justified.
Of course, their base is in North Carolina but with offices also in the UK and Maranello, it is understandable that some American fans have felt no great affinity towards their supposed team.
Team boss Guenther Steiner has suggested moving the team away from their European bases and to America would actually set them back but there are other parts of their operation which suggest they are trying to appeal to their home country a bit more.
For starters, out goes the Russian Urakali and in comes the American MoneyGram, a move that will have won them support in the US and it comes at a time when Formula 1 is exploding in the region including three races Stateside in 2023.
Perhaps then it was once Andretti began threatening to dilute Haas' American monopoly that the team made a conscious decision to make things seem a bit more red, white and blue. Their livery launch arrived at 9AM ET and gone was the Russian flag-inspired colour combo from the side.
The final step will to be get an American driver in the car and Steiner has already admitted one has caught his eye.
MoneyGram income will not change how we operate says Guenther Steiner
Haas were an oddity in 2022 as they ran without a title sponsor as a result of their breakdown in relations with Russian company Urakali, but that will change in 2023 with the team unveiling the livery they will run for the upcoming campaign.
The predominantly black, white and red livery, which was just a rendering with the car set to get its first run-out at Silverstone later this month, also featured the logo of MoneyGram across the engine cover, nose and front wing, with the team announcing a deal with the American money transfer company before the 2022 United States Grand.
But while the new injection of funds should allow Haas to finally reach the budget cap, team boss Steiner has said they will not change their approach with regards to how they spent their money.
"We want to invest the money in the car," he told Motorsport.com.
"At the moment, whatever we have got, we invest in the car. There is nothing that you want to do outside at the moment. The system we have got, we just want to stabilise it and just make sure that we use everything to make the car go quick, nothing else.
"We are not focusing on other stuff, [saying] 'oh we want to do this ourselves' – no. Let's stabilise how we do it now, and then if we want to change something, change it after, because otherwise if you try to do too much, we trip over.
"At the moment, we stick with the model, get the best out of it. If we can find savings or better investments within the budget cap by doing parts ourselves, then we do that afterwards. But not straightaway."
Speaking following the reveal of the livery, Steiner said he believed everything was in place for Haas to build on their performances in 2022.
PlanetF1 recommends
Legal loopholes, jail and a $400m lawsuit: Meet Alfa Romeo's new crypto sponsor Stake
Reaction to Paul di Resta's Sky F1 exit a reminder of F1's territorial fanbase
FIA president: 'How on Earth could we say no to someone like GM?'
"I like the livery, it's undoubtedly a more elevated and modernised look which is fitting as we move into a new era alongside MoneyGram as our title partner," the 57-year-old Italian American said.
"It's an exciting time of year for Formula 1 and it's great that we're first out the gate to showcase our livery but our attention is firmly on getting the VF-23 on-track and preparing for the season ahead.
"We really have something to build on following last year's performances. The whole organisation has been working hard to reach this point and obviously in Kevin (Magnussen) and Nico (Hülkenberg) we have two proven points-scoring talents locked in behind the wheel. I can't wait to get started."