Guenther Steiner vows all resources will be invested into striking new VF-23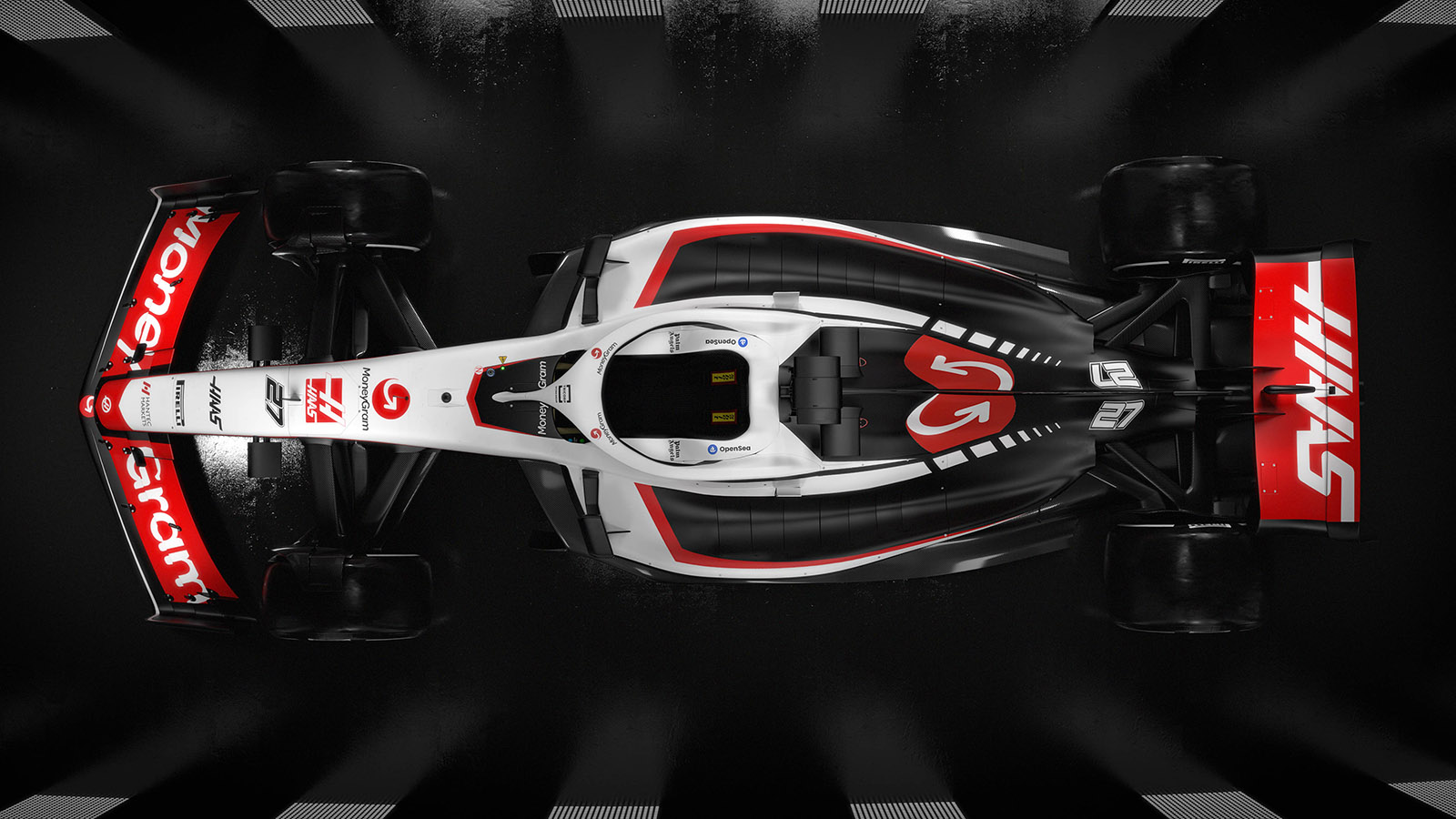 Guenther Steiner has no intention of spending money on "other stuff", the Haas team boss adamant their only investment right now is "in the car".
Haas unveiled their new-look 2023 livery, the American outfit swapping out last year's white for a predominantly black car that is sponsored by MoneyGram.
It's Haas' third title sponsor in the team's brief Formula 1 history having previously partnered Rich Energy and Uralkali, neither of which ended on a good note.
That has at times left the team in a financial hole, but it's one Steiner says was never as bad as it was made out to be.
"I'd say we were never in a bad position," he told Motorsport.com in an interview when asked if MoneyGram's arrival had put the team in a better position.
"2020 was not an easy position, because of the pandemic when that broke out. But I think yes, it puts us in a very solid position."
PlanetF1 recommends
Ranked: The 10 possible F1 2024 destinations for Daniel Ricciardo in order of likelihood
Hit or miss? F1 fans deliver their verdict as Haas unveil new F1 2023 livery
Guenther Steiner's assessment of new VF-23 livery as Gene Haas reveals F1 2023 target
A position that has also been helped by the introduction of a budget cap, this season the team's limited to spending $135 million.
"The best one or not?" he continued. "I think in the beginning, we were very solid with everything.
"When we came in in '16, there was no budget cap, so you are a lot lower than the other teams, even if you are in a good financial situation.
"But now also compared to the other ones, we are very competitive financially – not competitive, we are equal."
But just because the books look better than they have done, don't expect Haas to suddenly start throwing money at infrastructure updates.
"We want to invest the money in the car," Steiner said.
"At the moment, whatever we have got, we invest in the car. There is nothing that you want to do outside at the moment. The system we have got, we just want to stabilise it and just make sure that we use everything to make the car go quick, nothing else.
"We are not focusing on other stuff, [saying] 'oh we want to do this ourselves' – no.
"Let's stabilise how we do it now, and then if we want to change something, change it after, because otherwise if you try to do too much, we trip over.
"At the moment, we stick with the model, get the best out of it. If we can find savings or better investments within the budget cap by doing parts ourselves, then we do that afterwards. But not straightaway."
Haas as a team have to do their part for the drivers
P8 last season having pipped AlphaTauri by two points, Haas want to improve on that this season with team owner Gene Haas confident that in Kevin Magnussen and new team-mate Nico Hulkenberg he has drivers who can score on any given Sunday.
"The aim for the 2023 season is naturally to do that more consistently and with Kevin Magnussen and Nico Hulkenberg I certainly believe we've got an experienced driver pairing more than capable of delivering those points on a Sunday," said the American.
But for any driver, delivering the points depends largely on the car he's given.
Last season Haas came out of the blocks firing, Magnussen scoring three times in the first four races. But then it petered out.
Haas opted not to make any major changes to the car in the first part of the season, but still managed to pull off a back-to-back double points-haul at the Austrian and British races.
But, after introducing their one big upgrade package at the Hungarian Grand Prix, one that failed to live up to its billing, they scored only a single point in the second half of the championship.
Mick Schumacher paid the price for trying to race an under-performing car into the points and crashing once too often, replaced by Hulkenberg in the off-season.
This year Haas need to own up to their own mistakes from 2022 and ensure that when the time comes to upgrade the car, whether it be in small increments or again one big update, they get it right.
They can't ask Magnussen or Hulkenberg to score points in a car that only eighth best on the grid.