How a 'half-second' error led Esteban Ocon to match Pastor Maldonado penalty record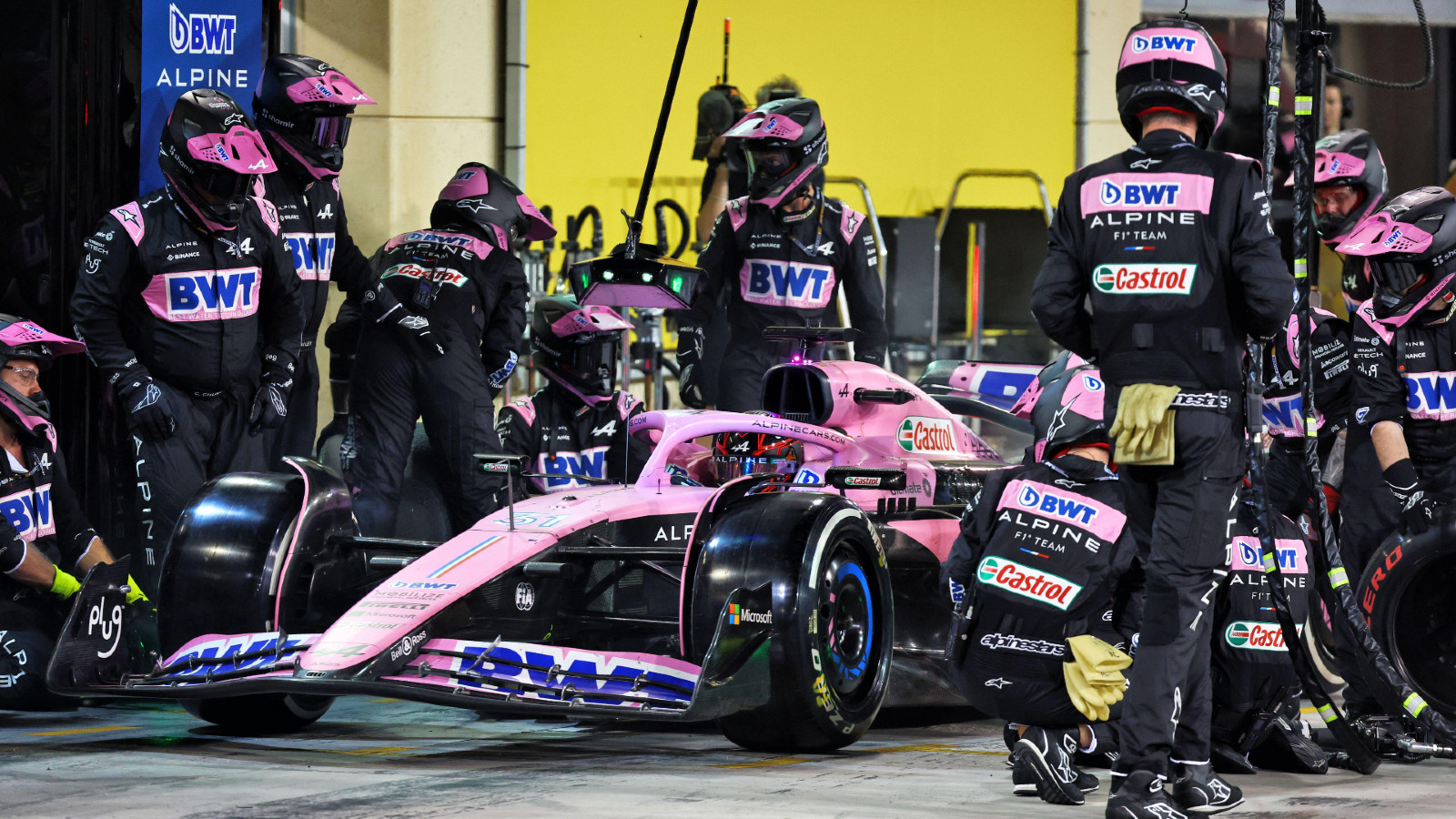 Esteban Ocon picked up three separate penalties during the course of the Bahrain Grand Prix, matching a Pastor Maldonado record from 2015.
Ocon was penalised for three separate sporting infractions during the race at the Bahrain International Circuit on Sunday, costing the French driver a likely top-10 finish.
Running in the lower points positions in the early stages, Ocon was hit with a five second time penalty for being out of position at the start of the race. The FIA documents explained that video footage proved Ocon's right-front tyre was "outside of the starting box".
Ocon served the penalty on Lap 16, with Alpine waiting with a fresh front wing for their driver. However, they began work on the car just before the five seconds had elapsed, meaning Ocon was hit with a more severe 10 second penalty for having failed to serve the initial penalty properly.
"After 4.6 seconds a mechanic started working on the car," said the stewards.
"This is a breach of the regulations, however not significant enough to warrant disqualification."
Esteban Ocon's day goes from bad to worse
Ocon pitted on Lap 34 and served his now-15 second time penalty, only to pick up another penalty for speeding in the pits during that stop – the Alpine driver was clocked at 80.1 km/h with a speed limit of 80.
Having picked up three separate sporting penalties, Ocon matched the record for the most penalties given to an individual driver during a Grand Prix – a record held by Pastor Maldonado from the 2015 Spanish Grand Prix.
PlanetF1.com recommends
Fernando Alonso brushes off Lance Stroll's near-miss: We got lucky!
'Red Bull, Aston Martin managing tyres in a way Ferrari cannot understand'
Christian Horner can't resist light-hearted dig at Aston Martin after Bahrain GP
"Yeah, it's quite impressive how it was not our day today," Ocon told media after the race.
"We are usually quite good on these operational things, pitstopping, stopping at the right places. These are things that we have put a lot of effort on. I think everything went wrong today, for sure. It has never gone like that in the past, ever.
"So I'm a bit surprised to see that this happened, but we'll analyse and come back stronger from it. We were on course to score those points, on the way to do it. It's a missed opportunity, but that's how it is."
Otmar Szafnauer: It spiralled out of control
Team boss Otmar Szafnauer explained the sequence of events that led to Ocon's dismal day, revealing that a slight mistiming on their own equipment had caused the situation to spiral.
"The grid penalty was [he was] out of position at the start of the race," he told media, including PlanetF1.com.
"Then I think we were a half second off, or less than a half second off, before we started working on the car [serving the initial penalty].That was just a timing issue.
"We have a system that counts down into the mechanics' ears to tell them when they can start, and that was offset by four-tenths of a second. So then it kind of just spiralled out of control.
"I think the third one was pit speed limiter. Half a metre early on the pitlane speed limiter on the exit is what it was. I think it's a half a metre early he came off.
"All operational errors, we shouldn't make them – not at this level. We'll have an introspective view on it and not make them again."