Hamilton hails 'respectful' battle with Verstappen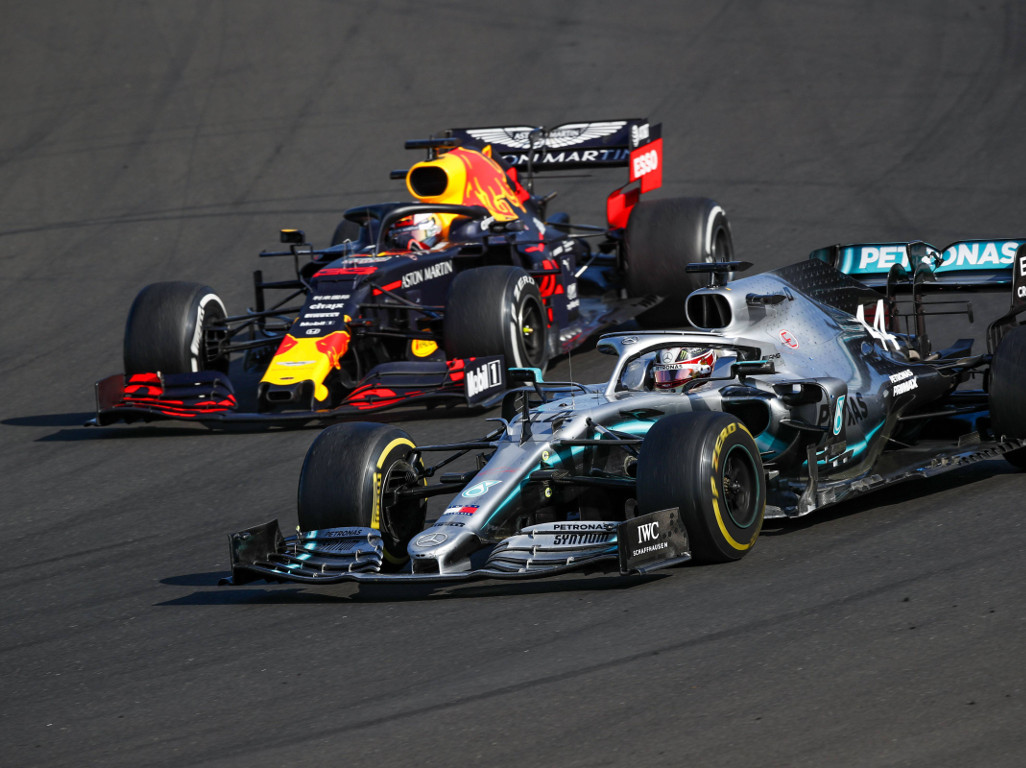 Racing against Max Verstappen from Turn 2 to lap 70 in Hungary, Lewis Hamilton says there is "no better" feeling than going up against the best.
Verstappen started the Hungarian Grand Prix from pole position, his first-ever, and held off the fast-starting Mercedes through the opening sequence of corners.
The chasing W10 almost immediately became the one driven by Hamilton as the Brit got the jump on his team-mate Valtteri Bottas.
From there he set about hunting down Verstappen, dogging him lap after lap.
However, it was until an inspired strategy call from the Mercedes pitwall to swap to a two-stop strategy that Hamilton was able to over the Red Bull driver and race his seventh Hungarian GP victory.
"There is really no better feeling from a racing drivers' point of view," he said.
"When you have a race like this and you face a really strong competitor and a great driver like Max, who is obviously at his best and continuing to perform great, it's really comforting. It's awesome. I really am happy.
"You want to be proud of yourself and I feel really proud of myself, how I drove, because that's how I always want to drive, and how we delivered as a team.
"I'm 34 years old but I feel like I'm driving better than ever."
The Brit hailed the "respect" between the two as Hamilton attacked and Verstappen defended, both giving each other room to race.
"It's awesome to see the respect level between us," he said, "it was really respectful driving out there.
"As soon as I got into second I was like, 'OK, this whole battle they've been talking about me and Max having, we're going to have that today'.
"He put the car in some good places, I gave him space and more but that's mainly from a mind-set, if we were fighting on the same points it may have been a lot more aggressive.
"But there was no need for that and it was really just making sure that when we do finally pull off an overtaking manoeuvre that was clean."
Follow us on Twitter @Planet_F1 and like our Facebook page.