'Hamilton can seriously go for Schumi's record'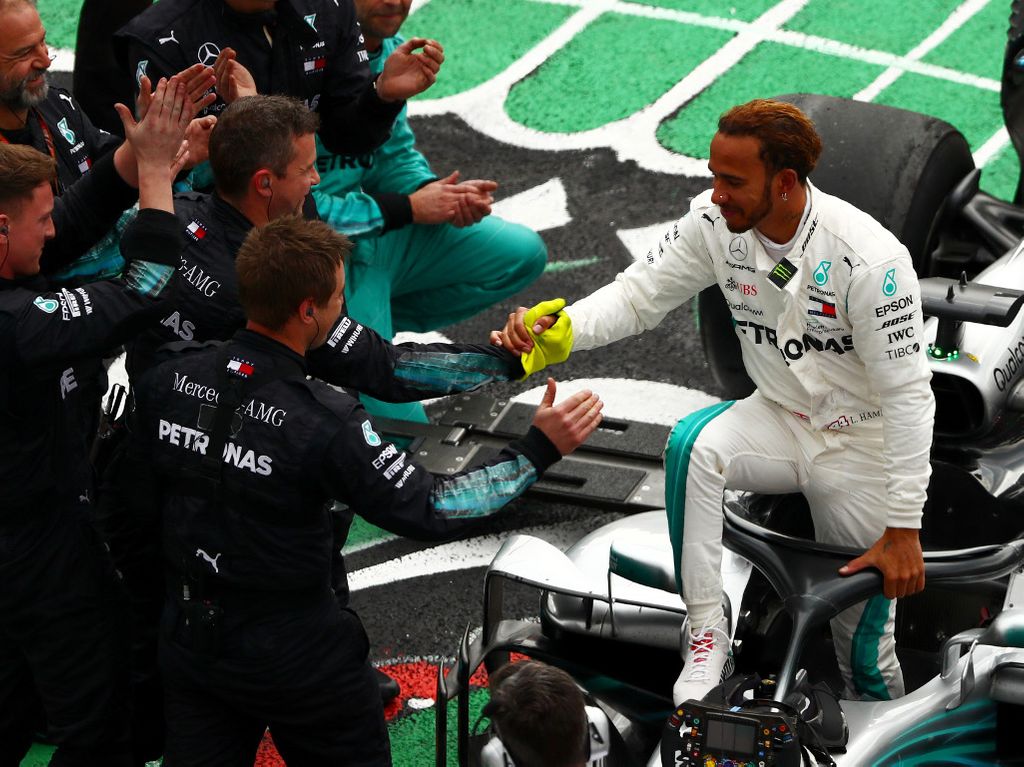 Lewis Hamilton can "seriously" target Michael Schumacher's tally of seven World titles; that's according to his former team-mate Nico Rosberg.
On Sunday, the Mercedes driver became a five-time World Champion as his fourth-placed finish in the Mexican Grand Prix handed him an unassailable lead in the Drivers' standings.
In doing so he equalled Juan Manuel Fangio's tally and became only the third driver to reach five or more.
The record belongs to Schumacher, who has seven World titles to go along with his 91 race wins.
Rosberg reckons Hamilton can chase that down.
"For Lewis now, with five titles, unbelievable," said the 2016 World Champion.
"It's crazy to think, and equalling Fangio – crazy.
"He can seriously go for Schumacher's records now. He's got two more years on the contract, and Schumi is only two titles away, 20 race wins away, even that's possible in two years.
"It's amazing. He can really try to become statistically the best of all-time, which is unreal, but it is a possibility, and I'm sure he's going to be motivated by that."
It was the second time in two years that Hamilton wrapped up the title in Mexico, but did so by finishing off the podium.
WATCH: Nico Rosberg reacts to Lewis Hamilton's fifth world title
"Today's race was not the best way to finish the season for Mercedes in a race like that, but whatever, it doesn't matter – who cares," Rosberg added.
"The big picture counts.
"You all really deserve it, phenomenal job, especially this year because Ferrari, on average, maybe even had the better car.
"To go with such pressure, to come so strong through the middle part of the season, develop the car so strong, amazing effort.
"After the midway part of the season it really went two ways: Sebastian really struggling, making mistakes, his team making mistakes as well.
"Mercedes and Lewis [were] getting everything perfect, it just completely went apart in a big way.
"That's why it's now such a big difference in the championship, and it's finished so early.
"I hope everybody is going to have a great party tonight!"
Follow us on Twitter @Planet_F1 and like our Facebook page.