Hamilton Commission: Findings and recommendations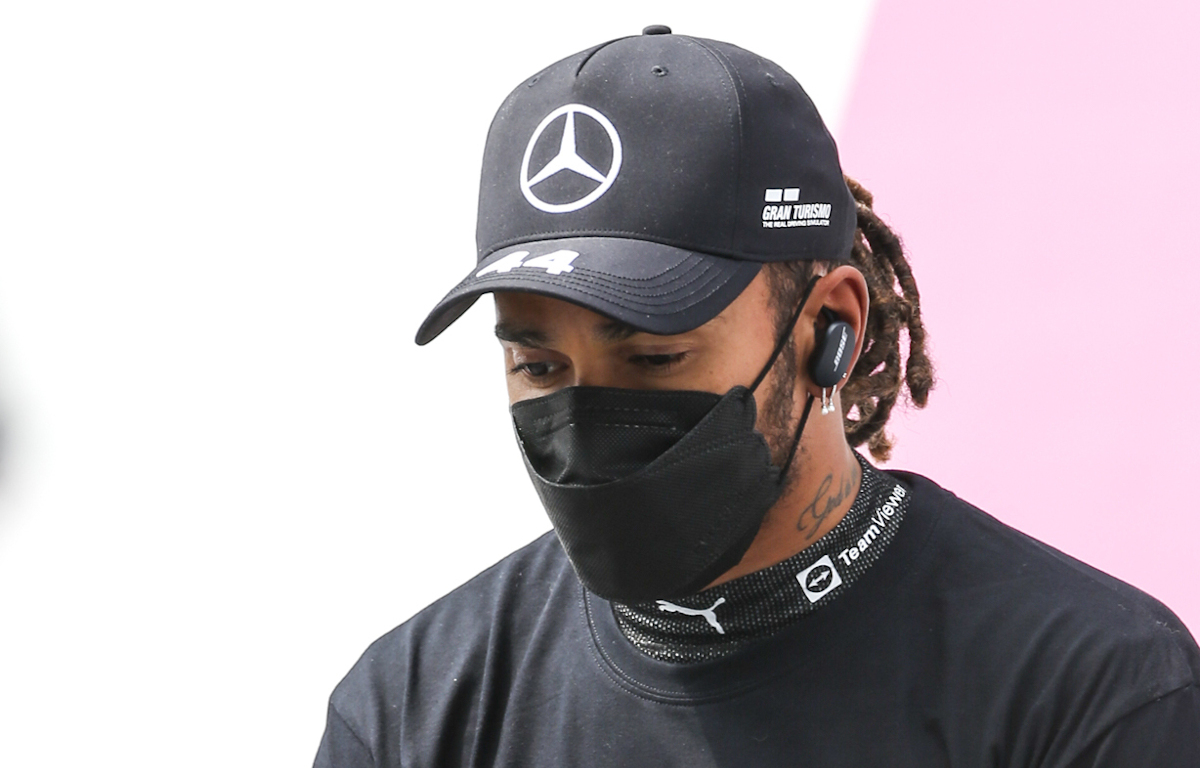 After 10 months of research, the Hamilton Commission has published its findings and recommendations to help improve diversity in the motorsport industry.
Led by seven-time World Champion Lewis Hamilton, a 14-strong board of experts – which includes Hamilton's former boss at McLaren, Martin Whitmarsh – have asked for a diversity and inclusion charter to be implemented in F1 teams and other motor sport organisations after finding that just 1 per cent of engineering jobs are held by people from Black backgrounds.
The report also includes case studies of racism and discrimination within UK motorsport teams, with over 100 people in the industry interviewed and research collected from 2400 young people.
Hamilton has said the publishing of the report "is only the beginning" and has vowed to personally take action in order to make positive changes now that he has the research and the findings at his disposal.
"Given the right opportunities and support, young people can excel at whatever they put their minds to," Hamilton said upon the report being published.
"But our research shows that many young, black people are being closed out of opportunities within STEM (subjects – science, technology, engineering and mathematics), and having their full potential limited.
"While I have enjoyed a successful career in motor sport, it's been a lonely path as one of the few black individuals within Formula One.
"After 15 years of waiting for the industry to catch up, I realised I had to take action myself. In order to do that, I needed to understand what was preventing the industry from being as diverse as the world around it.
"Through the commission's research, we can see there are clear meaningful steps the motor sport industry needs to take towards creating a more inclusive environment where diversity can thrive but also that we must tackle the barriers facing black students that exist throughout their educational journey.
"Some of these barriers I recognise from my own experiences, but our findings have opened my eyes to just how far-reaching these problems are.
"Now that I'm armed with the commission's recommendations, I am personally committed to ensuring they are put into action. I'm so proud of our work to date, but this is really just the beginning."
Formula 1 boss, Stefano Domenicali, has said time will be taken to absorb all the information found by the Hamilton Commission and ensured that the sport will be ready to take action to increase diversity in the sport.
Domenicali said: "The Hamilton Commission has delivered a comprehensive and impressive report that shows the passion Lewis has for this very important issue.
"We will take the time to read and reflect on all of the findings, but we completely agree that we need to increase diversity across the sport and we have taken action to address this and will be announcing more actions in the coming days.
"We want a sport that is representative of our hugely diverse fan base and that is why Formula 1, the FIA and all the teams are working hard to deliver on our detailed plans to create positive change across the sport.
"There is always more to do and the report will stimulate thoughts about further actions that are required."
F1 World Champion @LewisHamilton admits he's felt like the 'odd one out' on the grid.
He's opened up to #BBCBreakfast about the Hamilton Commission into racial equality. Here he speaks to aspiring racing driver Elikem ⤵️https://t.co/Kj5u9rAofX pic.twitter.com/6O8wwAI0GW

— BBC Breakfast (@BBCBreakfast) July 13, 2021
The report, titled 'Accelerating Change: Improving Representation of Black People in UK Motorsport', has taken 10 months to compile, with 10 research-orientated actionable recommendations to contribute to long-lasting change.
The 10 recommendations are as follows:
1) Broaden access to motorsport by expanding apprenticeships and an exemption to the cost cap that would exclude the salaries of new apprentice recruits.
2) Establish a new innovation fund to help address the factors that contribute to the high proportion of students from black backgrounds who get excluded from school.
3) The piloting of new approaches to increase black teachers in STEM (science, technology, engineering and mathematics) subjects.
4) Targeted support programmes for black students in post-16 education to enable greater progression into Higher Education courses and work-based training opportunities.
5) The creation of scholarship programmes to enable black graduates from degrees in engineering and allied subjects to progress into specialist motorsport roles.
6) The implementation of a diversity and inclusion charter by F1 teams and other motorsport organisations.
7) Encouraging as many schools as possible in the UK to adopt the National Education Union Anti-Racism Charter for schools.
8) Calling on the Department of Education and other bodies holding education data to enable easier public access to disaggregated data on student and staff characteristics at subject level.
9) Development of best practice guidelines for STEM inspiration and outreach activities.
10) Calling for additional STEM activity support to supplementary schools led by black community groups across the UK.
The full report from the Hamilton Commission can be read here.
Follow us on Twitter @Planet_F1, like our Facebook page and join us on Instagram!