Hamilton 'could shatter' Schumacher's records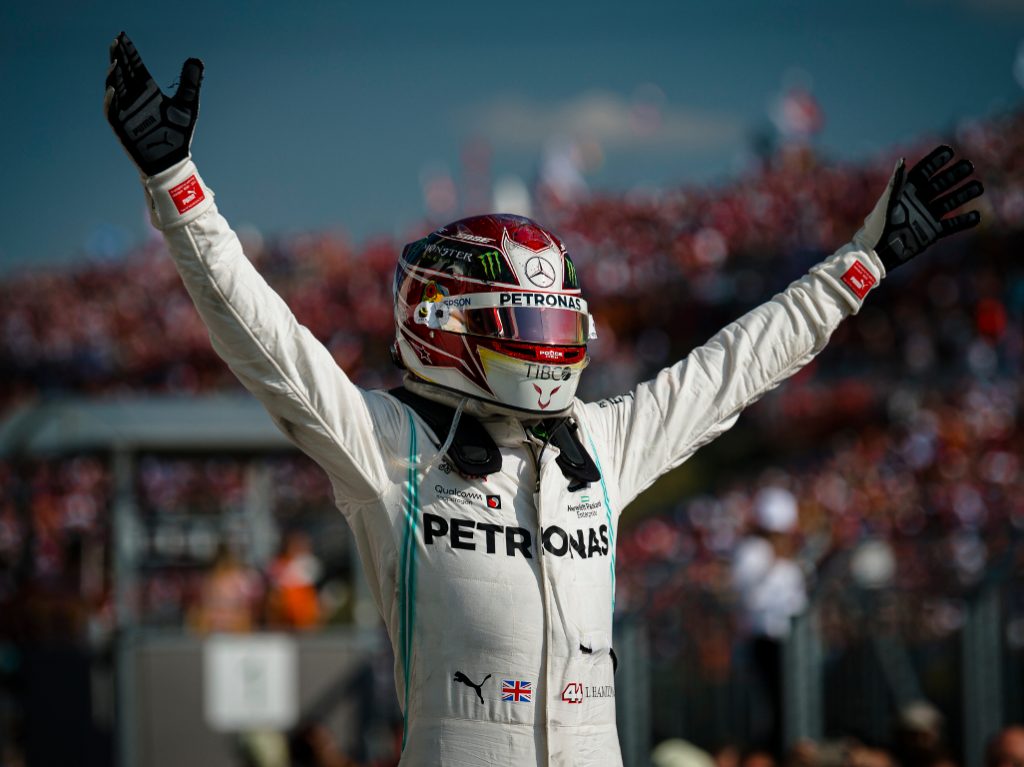 Mercedes principal Toto Wolff believes Lewis Hamilton "could shatter" the seemingly unassailable records set by Michael Schumacher.
Schumacher, who is regarded as one of if not the greatest F1 driver of all time, has a record seven World Championships to his name, while his 91 victories in F1 is also an achievement currently unmatched.
But, Hamilton is on his way to equalling both of those. The Mercedes man can secure his sixth World Championship at the United States Grand Prix, while his 83 wins put him only eight short of equaling Schumacher's tally.
Wolff is sure that if Mercedes continue to provide the car, then Hamilton "could shatter" those records.
"I think he's going to race as long as he feels he enjoys it and that he is competitive enough," Wolff told Reuters when asked if he saw Hamilton racing into his 40s like Schumacher.
"There is an age factor, that isn't kicking in and that hasn't happened (yet). Kimi (Raikkonen) has had his 40th birthday so why not?
"In between we need to continue to deliver a good enough car. If we do that, then yes he could shatter (Schumacher's records)."
As Hamilton moves closer to these records the pressure will only increase further, but Wolff thinks Hamilton has shown throughout his career that he can handle pressure.
"I think it's exciting. It's an exciting potential new target," Wolff said of the prospect of chasing Schumacher's stats.
"Of course the pressure will increase but if he would not be able to cope with pressure, he wouldn't be a five or six times world champion."
Hamilton has been somewhat of a polarising figure throughout his career, but Wolff believes the greatest drivers, especially Schumacher, are only appreciated fully when their careers are over.
"It is a funny thing with extraordinary achievements that they are recognized and praised much more once a career has ended," Wolff explained.
"Michael, while in the middle of his career, polarized a lot. There was a lot of criticism. Today there is not one person who doesn't speak about him as the greatest of all time.
"At the moment he is still leading the table."
Follow us on Twitter @Planet_F1 and like our Facebook page.