Hamilton denies having a mental edge over Vettel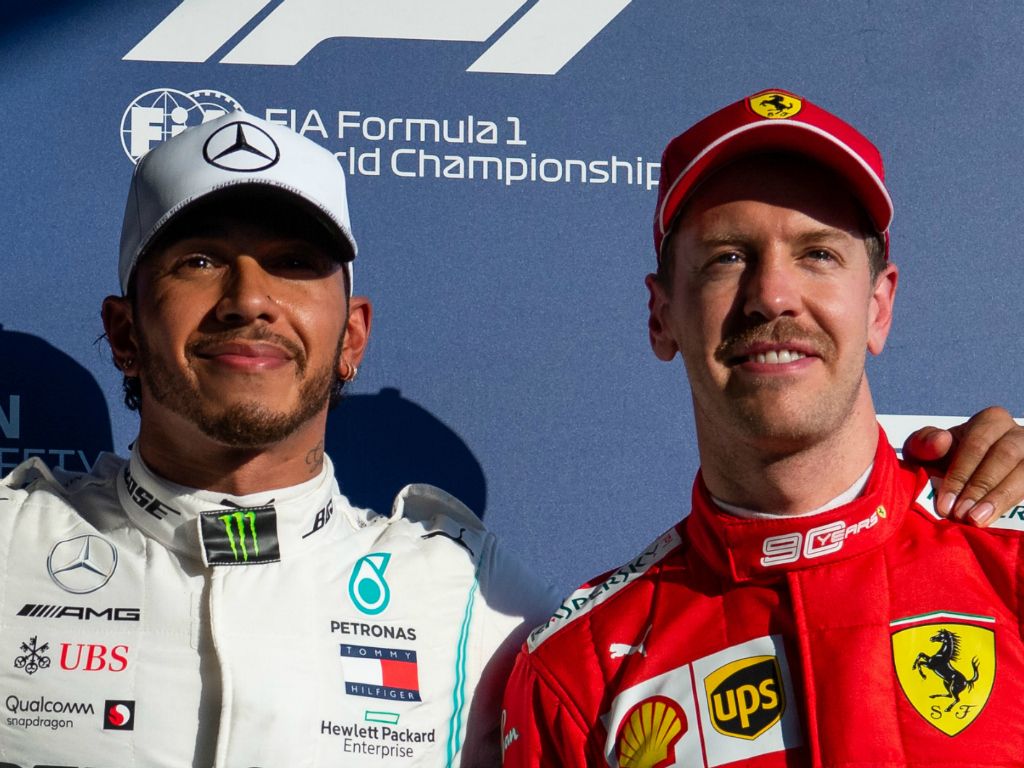 Lewis Hamilton has rubbished claims that Sebastian Vettel has a "mental block" when racing him despite the Ferrari driver spinning out during their battle in Bahrain.
Last time out in Bahrain, Hamilton challenged Vettel for second place with the two going wheel-to-wheel.
However, even without any contact between the two, Vettel spun – similar to what happened at last year's Italian Grand Prix.
This promoted former F1 boss Bernie Ecclestone to state that Vettel has a "mental block" when racing Hamilton.
"He often makes silly mistakes when he's fighting Lewis. It's like a mental block for him," the 88-year-old told Sport Bild.
Asked about this in the build-up to the Chinese Grand Prix, Hamilton says he doesn't believe he has a psychological edge over his rival.
"I don't go into a battle with him and feel that I've got one up on him, or anything like that," said the Mercedes driver.
"I enjoy racing wheel-to-wheel with anyone, doesn't matter who it is.
"I go in with the same mentality, so it doesn't matter what driver it is in the world, here or any other class, I'd approach it exactly the same.
"That's probably not a good question for me, you probably have to ask him."
The Brit was also asked about the situation at Ferrari given that Vettel is not only having to fight Hamilton this season but also his new team-mate Charles Leclerc.
The Monaco driver has shown incredible pace, twice resulting in him being told to hold station behind Vettel.
"Time will tell," Hamilton said. "I can't say whether it's going to play in my hands.
"It doesn't look like it will right this second.
"I've got to fight with two drivers and focus on competing at my best because they're both very quick."
Follow us on Twitter @Planet_F1 and like our Facebook page.