Hamilton DM'd Albon a second apology after Brazil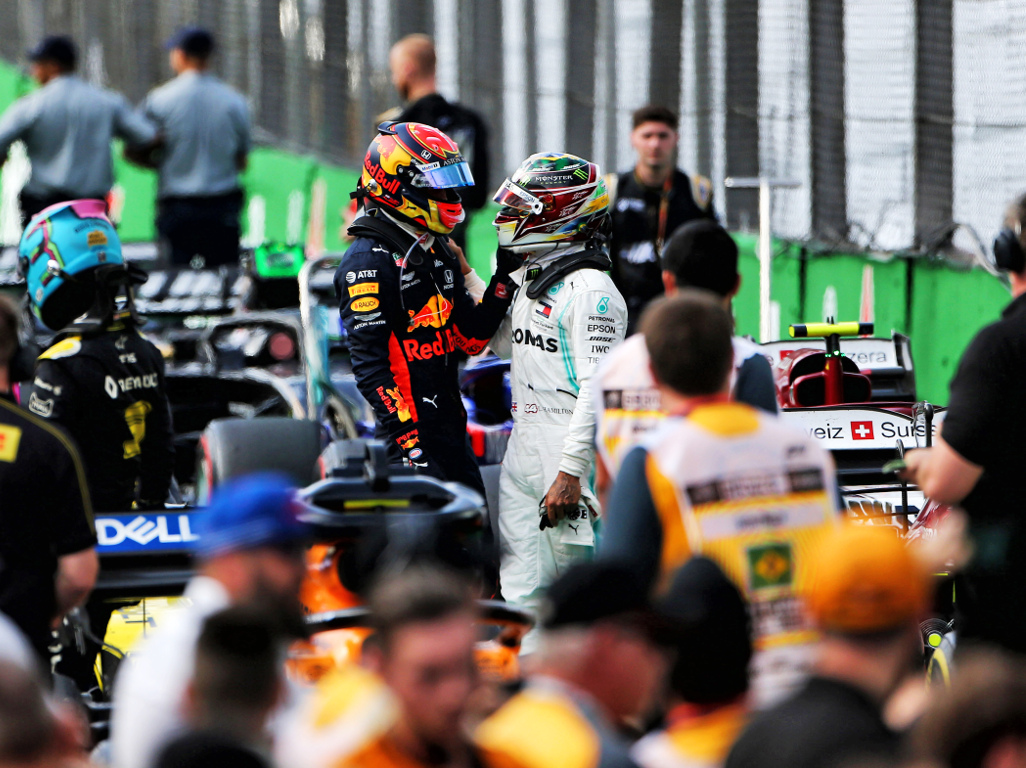 Alex Albon has confirmed that Lewis Hamilton sent him a message to apologise again for their collision at the Brazilian GP.
The Red Bull driver was running P2 behind team-mate Max Verstappen at Interlagos and on target for his first podium, that was until Hamilton launched a move on the youngster on the final lap and sent him spinning down the order.
Hamilton was given a five-second time penalty, demoting him from P3 to P7, as well as two points on his superlicence – all of which he accepted after saying the incident was his fault and apologising to Albon.
The Anglo-Thai driver has said that Hamilton would then send him a direct message to apologise again, something he appreciated, but Albon also thinks it isn't fair for Hamilton to be seen at the villain and that he himself was partly to blame.
"Lewis was really good about it, he sent me a message on DMs so he was very apologetic," Albon is quoted by ESPN.
"But I don't blame Lewis wholly, there are ways I could have avoided the crash, you could say.
"I was surprised to begin with, but I think it was just one of those things. Just the way it happens and the way the corner is and things like that, it's more just about waiting really.
"It wasn't always going to happen but there was a good chance it was going to happen very soon after that corner, into Turn 1 or whatever. So I think it was just the initial rush to overtake, it's one of those things and it's all gone now."
While the crash hurt, Albon takes plenty of positives from Brazil after fighting the top guys for the first time.
"It was really the first time I could mix it with the top guys," he said.
"There were a lot of positives there, with the negative being the crash but really on the global outlook of the situation it was a good weekend. It hurts but there will be plenty more chances in the future."
Follow us on Twitter @Planet_F1 and like our Facebook page.