Hamilton: Ferrari drop-off was unexpected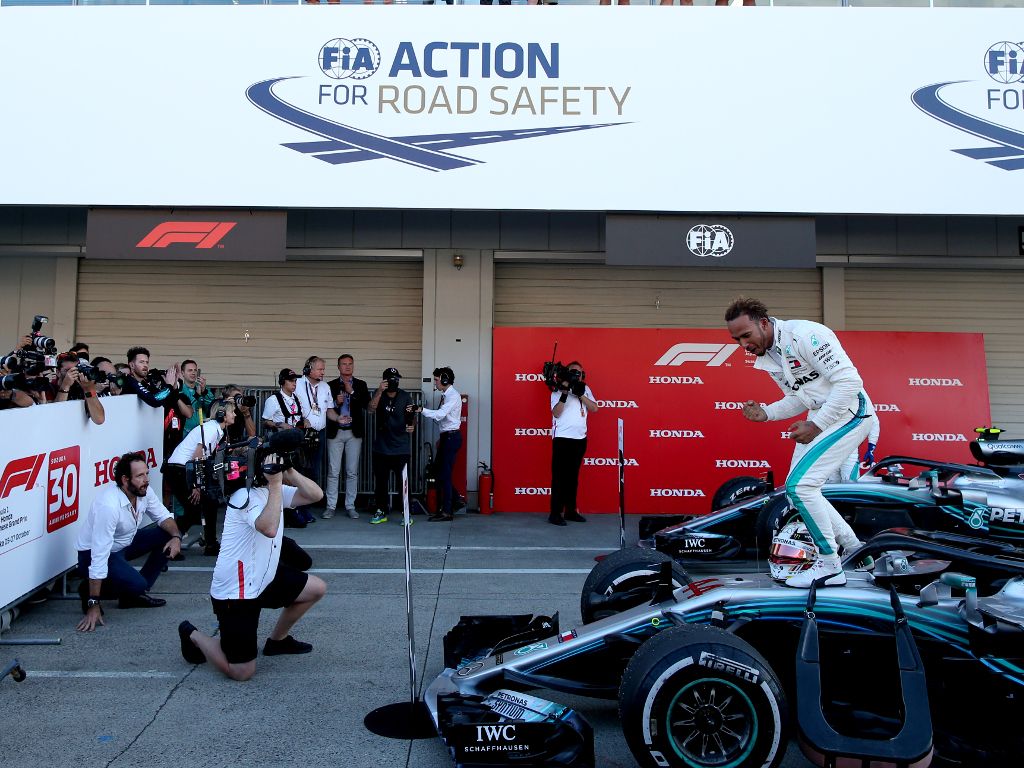 Battling a fiesty Ferrari throughout the first half of this season, Lewis Hamilton says he is surprised by their "tail off" in recent weeks.
Hamilton went wheel-to-wheel against Sebastian Vettel for the race wins and the World title at the start of this season with many predicting that this could be Ferrari's year.
That, though, has not been the case in recent weeks.
Strategy errors and driver mistakes have cost the Scuderia and their German driver while Hamilton and Mercedes have surged ahead, winning six of the last seven grands prix.
His most recent triumph at Sunday's Japanese Grand Prix means the Brit can wrap up his fifth World title next time out in Austin as he holds a 67-point advantage.
Hamilton told Autosport: "Up until the mid-part of the season they were very strong.
"Then they got to Monza and after that they were still quite strong at Monza and Singapore, then Singapore was really when things started to tail off.
"I definitely hadn't anticipated that they would tail off as they have. The performances have not been coming as strong as they were before.
"I don't really have an answer for that, it's not something I've really focused on – I'm sure Sebastian could tell why.
"We've just been focusing on trying to do the best job we can and maximise the potential of our own ability."
The driver hailed Mercedes' efforts, saying hard work has put them in this position.
"You have to set your sights high," said Hamilton.
"As we came into the season we set the goal high. We got to mid-season, we had that win going into the break.
"We've been pushing to make sure we come back even stronger.
"That's what you're hoping to achieve – it's not always the case that you do.
"We have, through great hard work from everyone."
Follow us on Twitter @Planet_F1 and like our Facebook page.