Hamilton: Ferrari 'just blitzed' Mercedes at Spa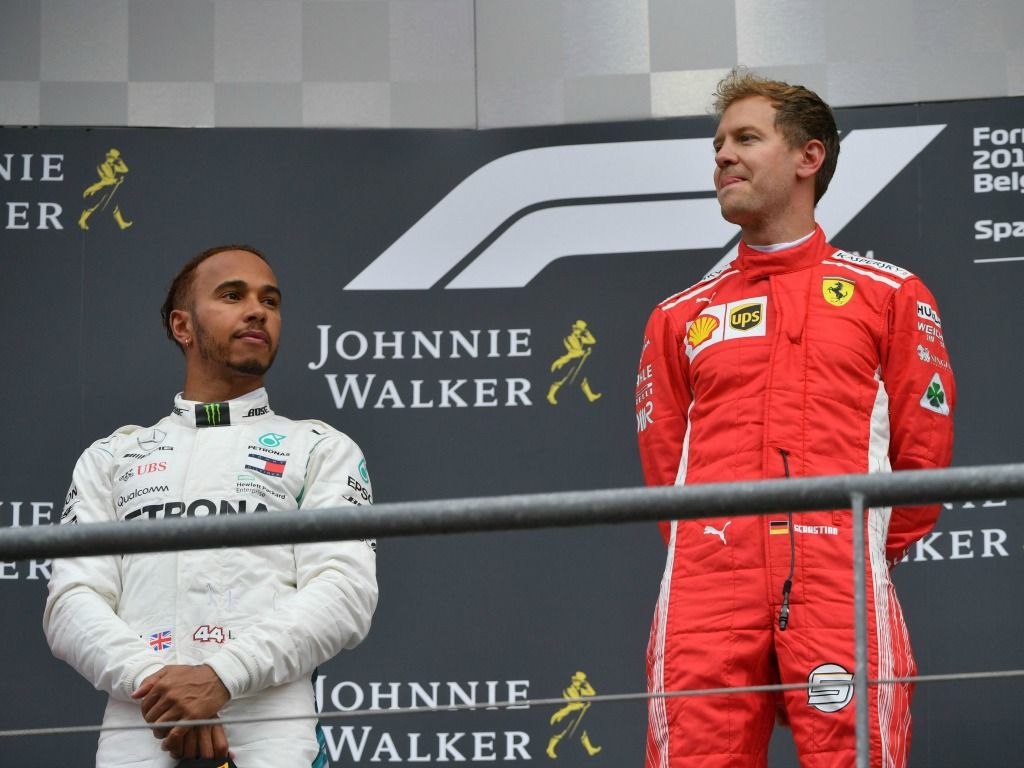 Lewis Hamilton admitted that Ferrari were simply quicker than Mercedes during Sunday's Belgian Grand Prix at Spa-Francorchamps.
The four-time World Champion led the field away from pole position, but was easily overtaken by Sebastian Vettel on the run down the Kemmel Straight.
The Mercedes man had no way of describing it, other than saying that Ferrari had "blitzed" them in Sunday's race.
"I mean they just blitzed us today. There is not really another way of saying it today," Hamilton said after the race.
"11 seconds is a big, big gap. I don't really know what we can do."
The Brit acknowledged that Vettel had got the ideal start to have a run at him through Eau Rouge and into Turn 5, Les Combes.
"I came out of Turn 1 and he had the perfect gap between me and him going into Eau Rouge and there was nothing I could do to stop it being the gap it was," he admitted.
"Naturally you try and come out the corner and get far enough ahead so there is not enough time for the guy behind to catch up but jeez, he sailed past me like I wasn't even there, quite soon after Eau Rouge.
WATCH: Sebastian Vettel gets past Lewis Hamilton for lead of Belgian GP
"There was nothing we could do about that and I kind of knew it was going to happen.
"Then we did the restart and I was hoping that I could turn the heads on it a little bit, but he was rapid out of the last corner and then out of Turn 1 so he was miles ahead and I couldn't catch him after that.
Hamilton believes that the Mercedes could be improved, especially in slower speed corners, along with more engine power to match Ferrari.
"Naturally I think in our low speed area, we can definitely improve. I think that is one of the areas our car is weakest," the Brit continued.
"And then we need to try and bring some more power today, but Sebastian [Vettel] was solid today, he didn't make any mistakes.
"That is always going to be hard to beat."
Hamilton remains 17 points clear at the top of the Drivers' Standings, while Mercedes are now 15 points clear of Ferrari in the Constructors'.
Follow us on Twitter @Planet_F1 and like our Facebook page.