Hamilton: Ferrari yet to extract full potential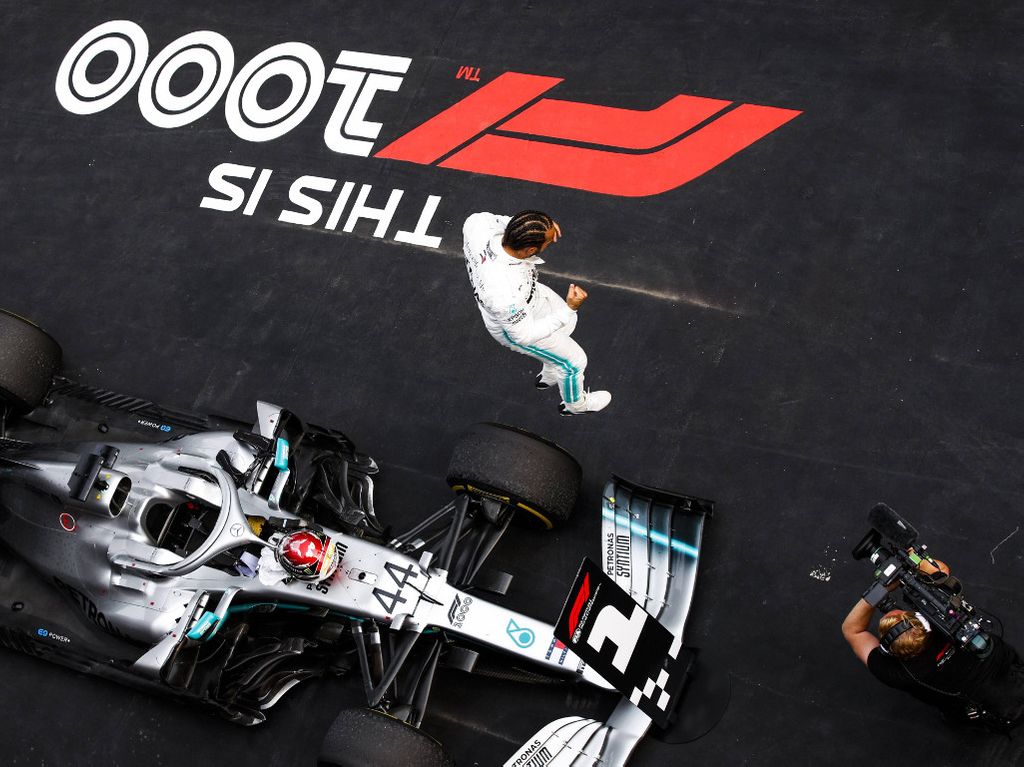 With a hat-trick of 1-2 results to start the season, Lewis Hamilton feels Mercedes are "over-delivering" while Ferrari have to extract their "full potential".
Although rivals were wary of Ferrari's pace down the straights in Shanghai, it was Mercedes who claimed pole position and the grand prix win.
Hamilton raced to a straightforward victory on Sunday, his second for this season, while Valtteri Bottas came home in second place.
Sebastian Vettel in third was seven seconds down the road, but never once looked able to challenge for the win.
"I think we're over-delivering a little bit at the moment to our true, true potential," Hamilton said.
He added: "I think with what we have, we are operating at [our] full potential.
"But there will be more performance and improvements to come in the future, we will make steps forward.
"I think [in Bahrain], you can't say that we necessarily won on full merit because we weren't quick enough to win the race, but things happened along the way and you have to put yourself in position to get the wins, and we did that.
"I think [in Australia and China], it's full-on merit.
"They've got a good car, the Ferraris, it just doesn't look like they're extracting their full potential on the weekends. And then the execution doesn't look as faultless as they have shown in the past.
"We all have ups and downs, but that's where we are really diligent in making sure our processes are as accurate as they can be."
Three races in and Hamilton is leading the Drivers' Championship with 68 points, six ahead of Bottas while Red Bull's Max Verstappen is third, a further 23 points off the pace.
"We're not getting ahead of ourselves, we're naturally keeping our heads down and working," Hamilton added. "But we've got another close battle on our hands.
"I don't know where the Red Bulls were but I know that the Ferraris are right there. I think we've got races coming up that could potentially suit them more.
"We didn't expect to have the [advantage] in Melbourne, we didn't expect to have the deficit [in Bahrain] and we didn't expect this weekend to have the bit of advantage we had here. So it's still up in the air.
"But ultimately as a team we've collectively performed, and we've really, really delivered on the weekends so we've just got to continue to do so.
"The key this year is to deliver near-perfect weekends – weekend-in, weekend-out – and that has to be the goal."
Follow us on Twitter @Planet_F1 and like our Facebook page.