Hamilton: French Grand Prix win 'not easy at all'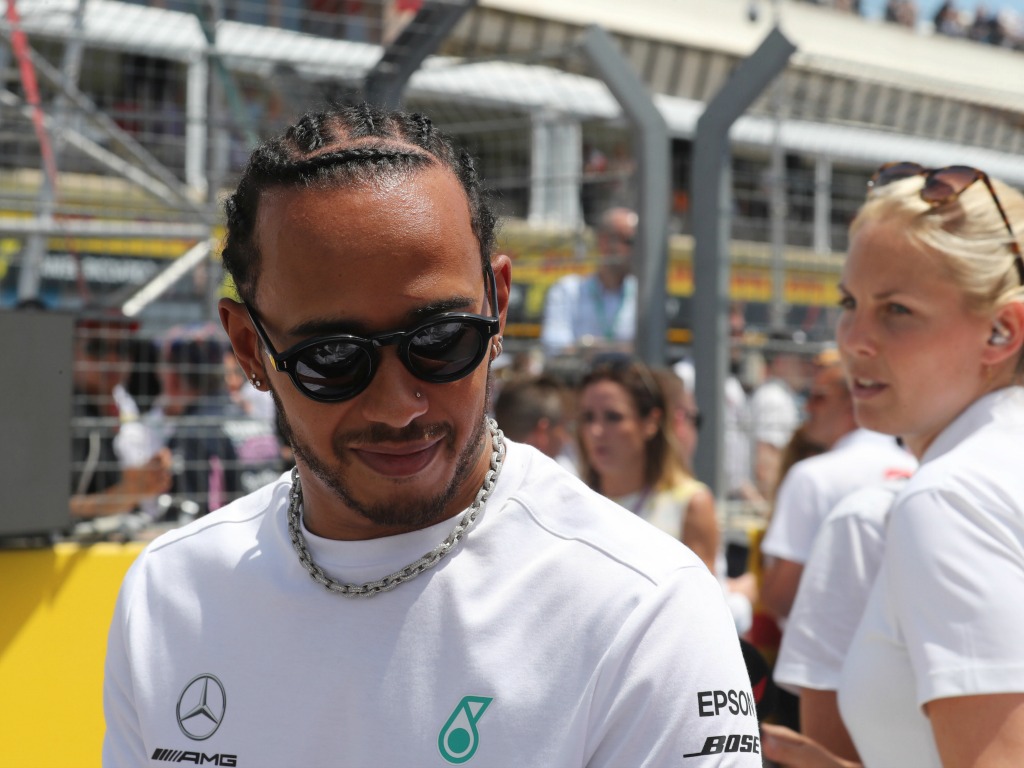 To the viewer it looked like another dominant win for Lewis Hamilton, but he said his comfortable victory was "not easy at all".
After a picture-perfect start, Hamilton sailed off into the distance and cruised to a 18-second win against nearest rival and team-mate Valtteri Bottas.
His sixth win of the season means he has now extended his World Championship lead to 36 points but, towards the end of the race at the Paul Ricard circuit, he said he feared a tyre blow-out.
"It wasn't easy at all," Hamilton told Martin Brundle in the post-race interviews.
"There's always things happening, always on the edge. These cars, as you know, everything is running to a temperature; reliability is everything.
"I had two big blisters on the tyres, so I was a little bit worried. I remember last year, Force India, Lance [Stroll], had a tyre blow out, so I was a bit worried about that."
In 84% of his F1 starts, @LewisHamilton has finished in the points

Wow 👏#F1 #FrenchGP pic.twitter.com/rfBFqVqVYP

— Formula 1 (@F1) June 23, 2019
Hamilton's French Grand Prix success was his 79th career victory and that winning feeling "just never gets old".
"It's definitely been a really good weekend," Hamilton added.
"I've been racing a long, long time, but it just never gets old.
"It's always such a challenge out there and I just love trying to find the edge, bridging that gap, but I couldn't do it without this incredible team.
"These guys, and all the guys back at the factory, we're creating history together, and I'm so proud of everyone and to be a part of this team.
"It's a beautiful day here in the south of France, I'm still sweating a huge amount out there. It's still so warm out there, in the car.
"It's actually an awesome track to drive within the race and there's some real technical areas where you can gain an advantage on others."
Bottas summed up everyone's thoughts by saying "nothing actually happened" in the race.
However, he made it clear that he doesn't believe his team-mate is now "unbeatable".
"Nothing actually happened in this race," admitted the Finn.
"The start was the best opportunity for me and I couldn't get past Lewis. But he was faster than me, he's very consistent, but he's not unbeatable.
"I have to work harder to figure out how to do better than him."
Follow us on Twitter @Planet_F1 and like our Facebook page.