Hamilton hails 'greatest partnership' with Bottas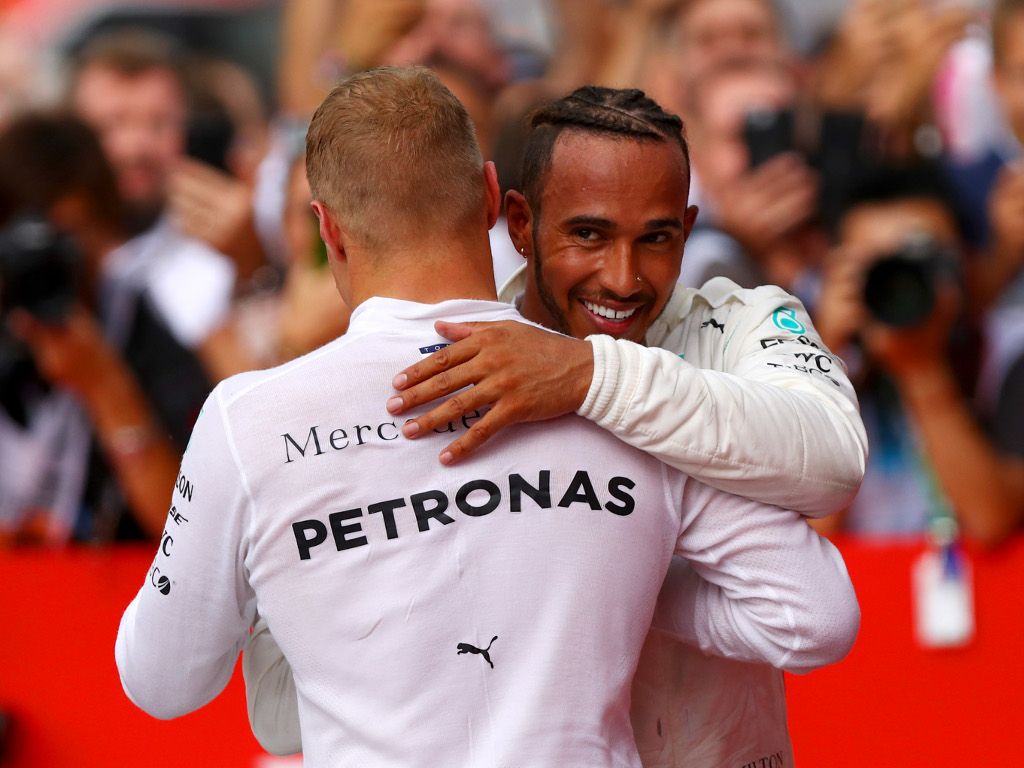 Lewis Hamilton believes he has the "greatest partnership" with Valtteri Bottas, given their respect for one another and their teamwork.
Last time out in Mexico, Hamilton wrapped up his fifth Drivers' Championship title – one that he won with a little help from his team-mate.
Fighting Sebastian Vettel for the World title, Mercedes called on Bottas to play number two at the Russian GP.
While it wasn't the first time he had been compromised for his team-mate, it was the most notable – and controversial – given that Mercedes handed Bottas' race win to Hamilton.
The Brit acknowledges that wasn't an easy day for either Mercedes driver.
"One of the most difficult moments of the year was in Russia for me," said Hamilton.
"Being at the core of me I want to win the race, by winning the race.
"Being let by in Russia was a horrible feeling for, I would say, I think everyone in the team felt it. I think also for Valtteri it was not a great feeling.
"We have such a huge respect for each other. I see how hard he works, he sees how hard I work, we don't play games in between to try to throw off the guy.
"In actual fact, we work together. There are times where I've figured something out in my set-up and I'll tell [him] and there are times that I can talk to him and be open.
"It's the greatest partnership in terms of respect and teamwork from drivers that I'm sure has ever existed in Formula 1 probably."
The five-time World Champion thanked Bottas for his efforts during this season, adding that his team-mate's own title aspirations were hurt by misfortune such as the tyre failure that cost him the win at the Azerbaijan GP.
Hamilton added: "This year definitely there have been times when he has been fundamental in us winning races.
"Ultimately, the team don't care which driver wins, so there are scenarios where he could have been up ahead and I'm the second driver and I needed to play my role.
"My goal, in my mind, was "OK, I've got to make sure I'm always ahead". If it comes to a point that you need someone to support, it's Valtteri.
"This year, he started out really strong and then he had some really difficult races.
"I think Baku, for example, was a huge hit for him. He deserved that win and then he got that tyre blow up.
"I'm very, very grateful to him as a team-mate and for the help that he has given me in achieving this incredible dream so a big, big thank you to him."
Follow us on Twitter @Planet_F1 and like our Facebook page.