Hamilton hopes Red Bull are 'good' to Albon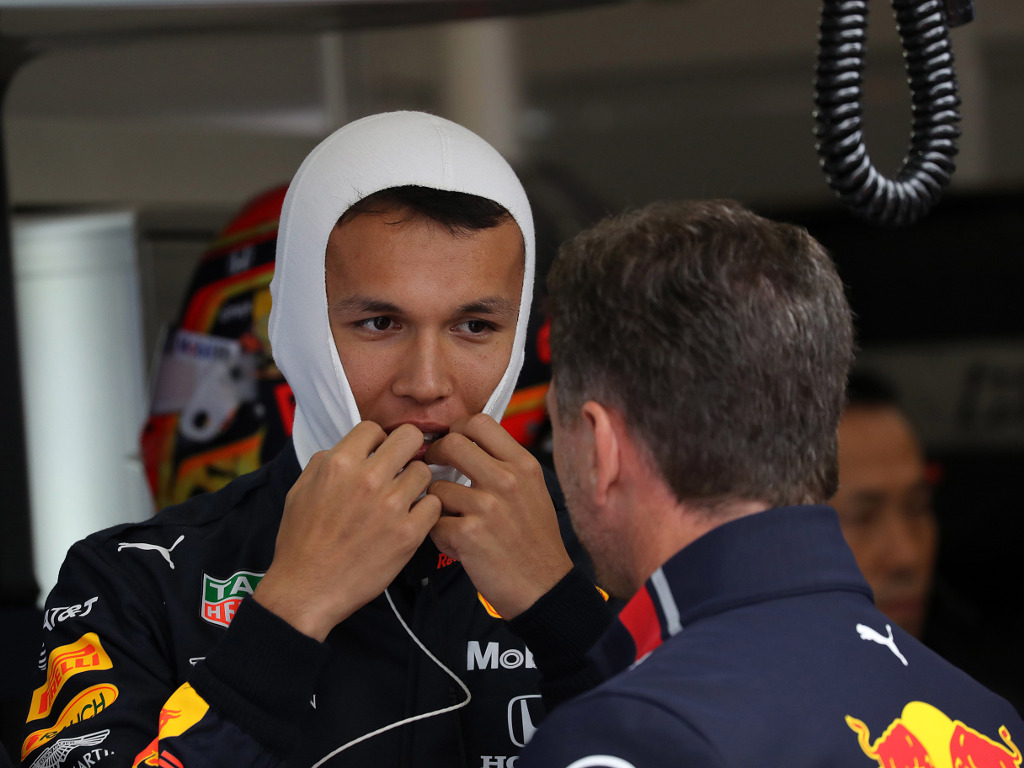 Lewis Hamilton hopes Red Bull treat Alexander Albon right as he feels the Thai racer is doing a really good job going up against Max Verstappen.
Albon was promoted to Red Bull after the summer break, replacing the under-fire Pierre Gasly.
The team billed it as an opportunity to evaluate their crop of drivers before making a decision for 2020, however, of late they have made it known that are leaning towards Albon.
The 23-year-old has scored in all six of his races for Red Bull with a best result of P4 at the Japanese GP.
And although one race later he blotted his copybook with a crash in FP2 in Mexico, he raced his way to fifth place on the day, even jumping ahead of Hamilton in the opening laps.
The Brit says he's been impressed with Albon.
"I don't really remember a lot," Hamilton recalled in the FIA press conference about Albon being in the mix early on in Mexico.
"He was obviously just in front of me for a while and then he pitted, right? He was driving really well, not making any, or too many mistakes.
"I think this year has been… it's a real challenge to go up against a driver that's been spoken so highly of by so many people and built up onto a pedestal.
"And to come in so young, and with all the difficulties he's had in his life as well, his life story is quite an interesting one, against all adversity.
"It was quite cool to just sit and view him for a second. He pitted very early, I'm not quite exactly sure why but they obviously then went onto the two-stop strategy and I didn't really see him again after that.
"But he's got a bright future ahead of him."
He added: "I hope Red Bull give him the support over the years. It's very, very important because they often spit drivers out pretty quick if they don't always do the job. I hope they're good to him."
Follow us on Twitter @Planet_F1 and like our Facebook page.