Hamilton: Hungarian GP win is a bonus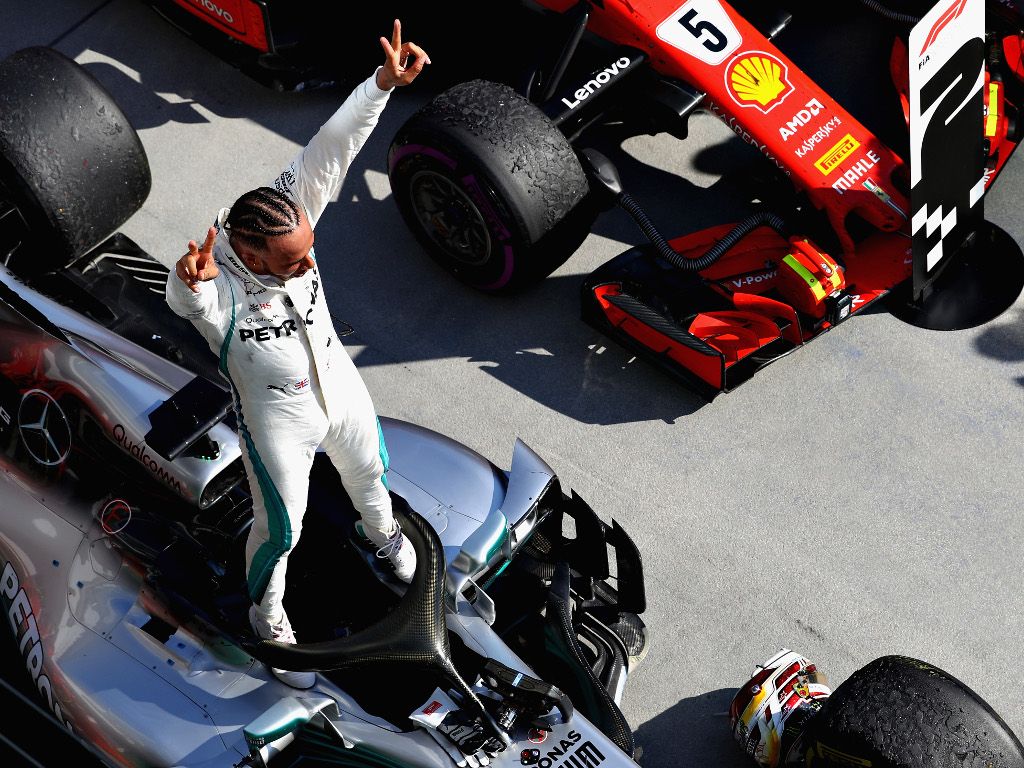 An ecstatic Lewis Hamilton has billed his Hungarian GP victory as a "bonus" as he expected Ferrari to dominate Sunday's race.
Following Friday's practices, Mercedes felt that they were very much on the back foot, lacking in pace compared to Ferrari.
However, the rain in Saturday's qualifying played into their hands with Hamilton taking pole position ahead of his team-mate Valtteri Bottas.
He used that as the perfect launching pad on Sunday, racing to the victory, some 17 seconds ahead of title rival Sebastian Vettel.
"What a beautiful day, what a great crowd we have had and really, an amazing job for the team," he enthused.
"We came here knowing that the Ferraris would be real quick this weekend but to come out with these points, we will definitely take as a bonus for us.
"We deserve the holiday that's coming."
Hamilton may have claimed the victory by 17 second, the biggest winning margin of this campaign, but insists it wasn't an easy one given the sweltering heat at the Hungaroring.
"I was sweating, it was so hot," he said.
"It was physical, but obviously I was able to manage the pace. I think it is the last part that kills me, when I go and celebrate with my team, but a big thank you to everyone back at the factory."
The Brit and his rivals are now looking forward to Formula 1's summer break, but it won't be a relaxing one for Hamilton.
"I am not really the lay down on the back kind of type, I will be doing activities, training and getting ready for the second half [of the season] but really happy with how strong it [the car] has come over the last couple of races.
"I am so grateful for all the hard work and the continued efforts from the team. They all deserve the break and I hope they keep pushing. We have got to come strong in the next half [of the season]."
Follow us on Twitter @Planet_F1 and like our Facebook page.