Hamilton: Italian GP was the turning point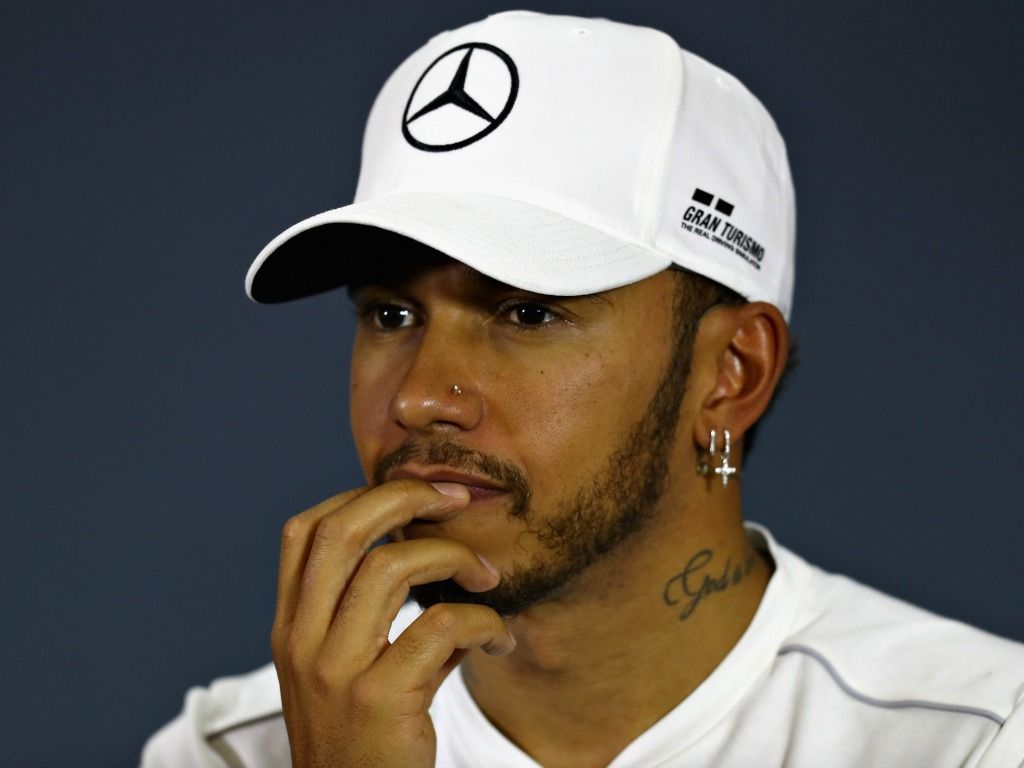 Monza was the turning point in this year's championship with Lewis Hamilton believing that was where Mercedes dealt the "biggest psychological blow" to Ferrari.
The Scuderia arrived at Monza on the back of a Belgian Grand Prix win that put Sebastian Vettel just 17 points behind Hamilton.
They claimed the 1-2 on the grid but with, arguably, the wrong Ferrari in pole position as Kimi Raikkonen pipped Vettel to pole.
The German was not able to pass Raikkonen at the start and instead came under attack from Hamilton.
He clipped the W09 as he tried to defend; Vettel was pitched into a spin and Hamilton raced on, eventually taking the lead and the win off Raikkonen.
"I would say that day was probably the biggest psychological blow for them," the 2018 World Champion told Autosport.
"They'd had a couple – Seb's psychological difficult time was when he made a personal mistake.
"When the team makes a mistake it's painful, but when you personally make a mistake as a driver, when it's in your control, that's a horrible feeling.
"So, he would have taken that to heart. Then we had that fight at Monza and that would've been a team blow for them surely."
That Italian win triggered a run of four successive P1s for the Brit, who reckons losing pole position at Monza, a track where they had dominated since the introduction of the 1.6l V6 engines, was hard to swallow.
"We'd lost the race before.. we knew we were up against it coming into Monza," he said.
"We were hopeful we might be able to out-perform [Ferrari]. Probably with a perfect lap maybe I could have qualified second.
"Actually on my side I was frustrated, pissed off with myself basically. That is just how it is. I never hold back on it.
"Saturday night was difficult, and I was thinking a lot about how aggressive I wanted to be on the Sunday.
"It is very difficult to gauge how aggressive you should be. You go too far, spin off, cause an accident and start from last. Or crash.
"Or don't do enough and you don't capitalise on the window that was there. That's always the unknown."
Vettel, however, has downplayed the impact Monza, and also the German GP at which he crashed while leading, had on his championship loss to Hamilton.
"I think, yeah, from Singapore onward we just didn't have the pace to keep up with Mercedes for a couple of races," said the Ferrari driver in the wake of Sunday's Mexican GP.
"Then obviously some other things happened on top that didn't help and we couldn't score the points due to mistakes that we did, mistakes that I did. So it didn't help.
"I can't be too hard on myself with what happened in Germany because it's not like… I've done much bigger mistakes this year but obviously, it was the most costly one.
"Unfortunately it's part of racing: when you push you might be sometimes pushing a little bit too hard. I chose the wrong corner as well.
"But anyway, it's behind me and I'm not really thinking about that too much.
"I consider it part of racing and it happens to others as well. So, but yeah, seeing that struggled in the last couple of weeks, just for pace and speed was probably more defining than that."
Follow us on Twitter @Planet_F1 and like our Facebook page.