Lewis Hamilton has been left blown away by the sheer speed of the Silverstone circuit after the first day of practice ahead of the British Grand Prix.
Hamilton, attempting to win his home race for a record sixth time, was quickest in FP1 before title rival Sebastian Vettel topped the timesheet in FP2.
But Hamilton was excited to be tackling to what he feels is the "best track in the world".
"The track is the fastest it has ever been," said Hamilton back in the paddock.
"We're flat out through Copse and turn one [Abbey] and through turn two [Farm] with the DRS. It's insane how fast it is.
"The faster this track gets, the better it gets. It has to be the best track in the world, it feels like driving a fighter jet around the track."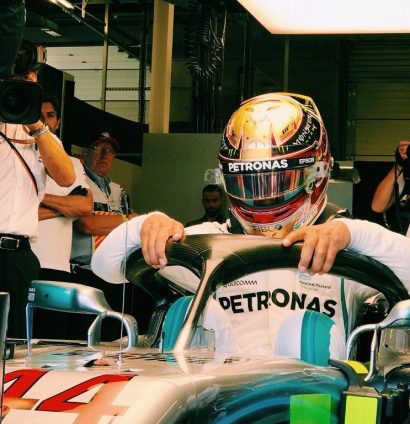 The Silverstone circuit has been resurfaced this year, and Hamilton is one of a few drivers to mention how bumpy it is.
"It's the bumpiest track I've ever experienced," he added.
"It's like the Nordschleife.
"With the speeds we're going now and the G-forces we're pulling, I think it's going to be the most physical race of the year."