Hamilton, Max share concerns over Austrian GP flares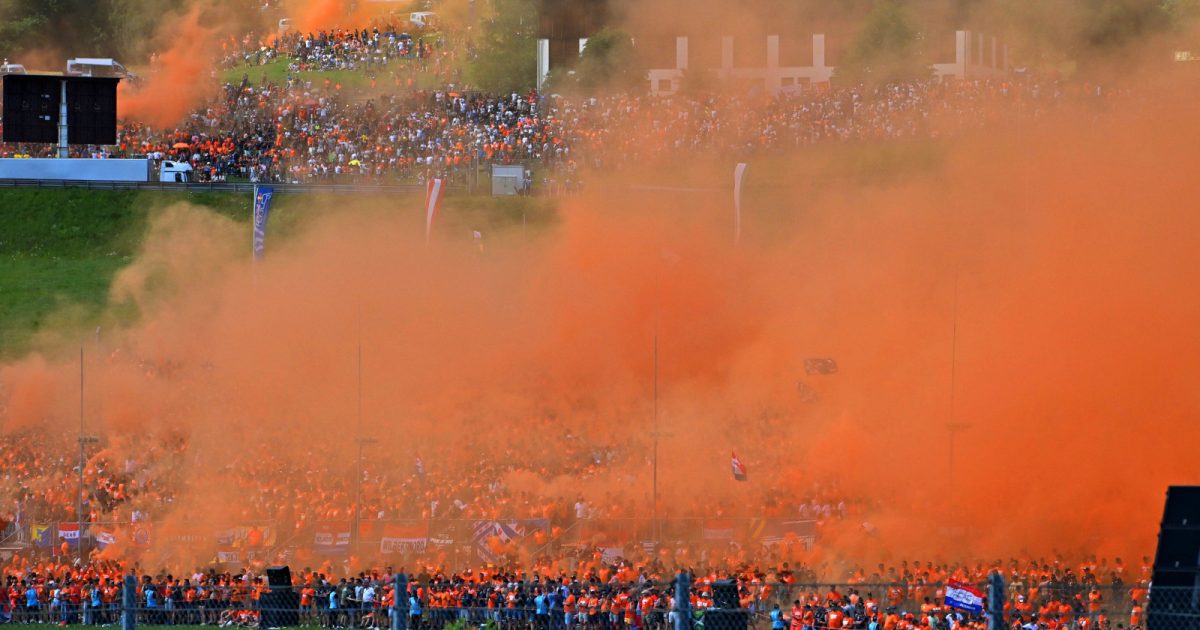 As fans lit flares during the formation lap for the Austrian Grand Prix, Lewis Hamilton has revealed the drivers "couldn't see anything" through Turn 6.
Max Verstappen's orange army has become synonymous with orange flares, spectators in the grandstands at Turn 7 and 8, and elsewhere too, lighting flares on Sunday.
Video footage posted on social media shows fans unable to see a single moment of the action at the race got underway, while more flares near the end also meant they struggled to see the race winner.
That was Charles Leclerc, the Ferrari driver saying while the flares weren't "too bad" for the his visibility, there was "a lot" of smoke.
"The formation lap [the smoke] was quite a lot," he said, "but [it was] nothing too bad. I mean, you could still see, so it was fine."
Hamilton, though, says he "couldn't see anything" into Turn 6.
I know it was more than noticeable on TV but the crowd let off that many orange flares I didn't even see the start lmao #F1 #AustrianGP pic.twitter.com/tCo0GzC0qv

— JSR 🇳🇴🇬🇧🇺🇦 (@JSRSnakez) July 11, 2022
"Yeah, I would say the same," Hamilton said after Leclerc.
"On the formation lap you couldn't see the apex of Turn 7. And at the end of the race you couldn't see anything through Turn 6.
"So, fortunately it wasn't necessarily the case [that we couldn't see] during the race.
"But, maybe they should just save them also for the end. I can't believe they are any good environmentally any good either."
As for Verstappen, the Red Bull driver revealed that a flare had even been thrown close to the track.
But while he has an issue with that, the reigning World Champion feels the fans should be free to let off flares if they want.
"I saw one flare, like they threw it onto the track, or onto the grass," he said.
"I think that's the only thing they shouldn't do.
"But as long as you keep it on the grandstand – I mean, the wind blows it over the track for like one lap, so it doesn't arrive within the track – I think it's okay."
Highlights from the Austrian Grand Prix
Charles Leclerc took his first win in eight races, and Ferrari definitely needed it.