Lewis Hamilton is "very confident" that Mercedes is still the place to be after signing a new two-year contract extension.
Ahead of the German Grand Prix weekend, confirmation finally came from the Silver Arrows that a new deal with Hamilton had been agreed, something that had initially been discussed last winter.
The news ends all speculation about his future, with his new contract taking Hamilton up to the end of the 2020 season in Mercedes colours before everyone takes stock of their options when the new regulations come into place.
"This contract extension has basically been a formality since Toto [Wolff] and I sat down during the winter, so it's good to put pen to paper, announce it and then get on with business as usual," said Hamilton.
"I have been part of the Mercedes racing family for 20 years and I have never been happier inside a team than I am right now.
"We are on the same wavelength both on and off track – and I am looking forward to winning more in the future and shining even more light on the three-pointed star.
"I'm very confident that Mercedes is the right place to be over the coming years.
"Although we have enjoyed so much success together since 2013, Mercedes is hungrier than ever – from Dr Zetsche and the board members at the top of Daimler, through Toto and the team management, to every single person I meet in the corridors of Brixworth and Brackley."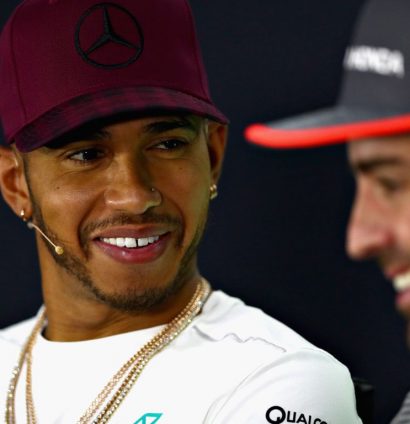 Hamilton's motivation has been questioned as he enters the latter stages of his career, but he has insisted that his desire to race in Formula 1 is still burning brightly.
He added: "The competitive passion that burns bright inside me is shared by every single member of this group – always chasing the next improvement and digging even deeper to make sure we come out on top.
"I can't wait to see what we can achieve together in the next two-and-a-half seasons."
Follow us on Twitter @Planet_F1 and like our Facebook page