JV: 'Hamilton portrays himself as Jesus'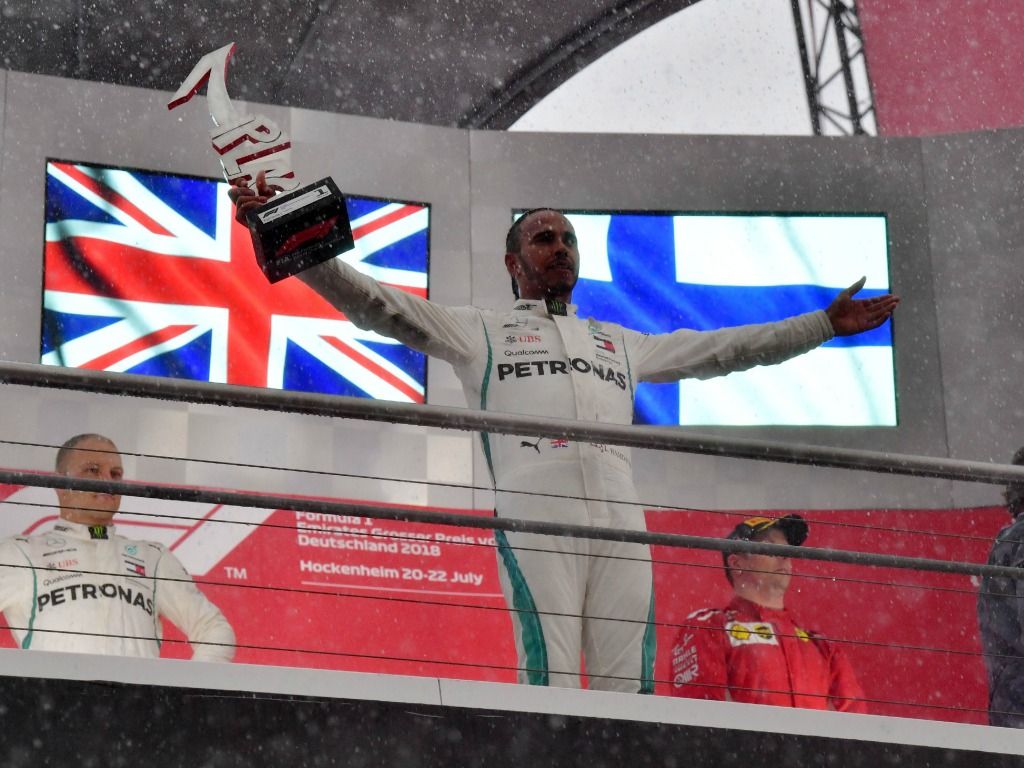 The ever outspoken Jacques Villenueve has said Lewis Hamilton "portrays himself as Jesus" on social media and everything he does is "staged".
Hamilton was on the front seat of a rollercoaster ride at the German Grand Prix with his car breaking down in qualifying and then climbing the top step of the podium 24 hours later after coming from P14 to win the race.
Hamilton crouched beside his Mercedes car when his qualifying session came to an abrupt end and Villeneuve is not buying into what he deems to be an over-reaction which is all for show.
Villeneuve said: "He confuses Formula One with Hollywood. Everything he does is staged. He portrays himself on social media like he is Jesus.
"The way he knelt next to his car after his problem in qualifying looked like the suffering of Christ. And what he said afterwards was the Sermon on the Mount.
"Then he gestured so dramatically on the podium that everyone could see who sent the sudden rain."
Hamilton heads into the Hungarian Grand Prix, the last race before the 2018 summer break, with a 17-point lead over his title rival Sebastian Vettel in the World Championship standings.