Hamilton facing punishment for FIA Gala snub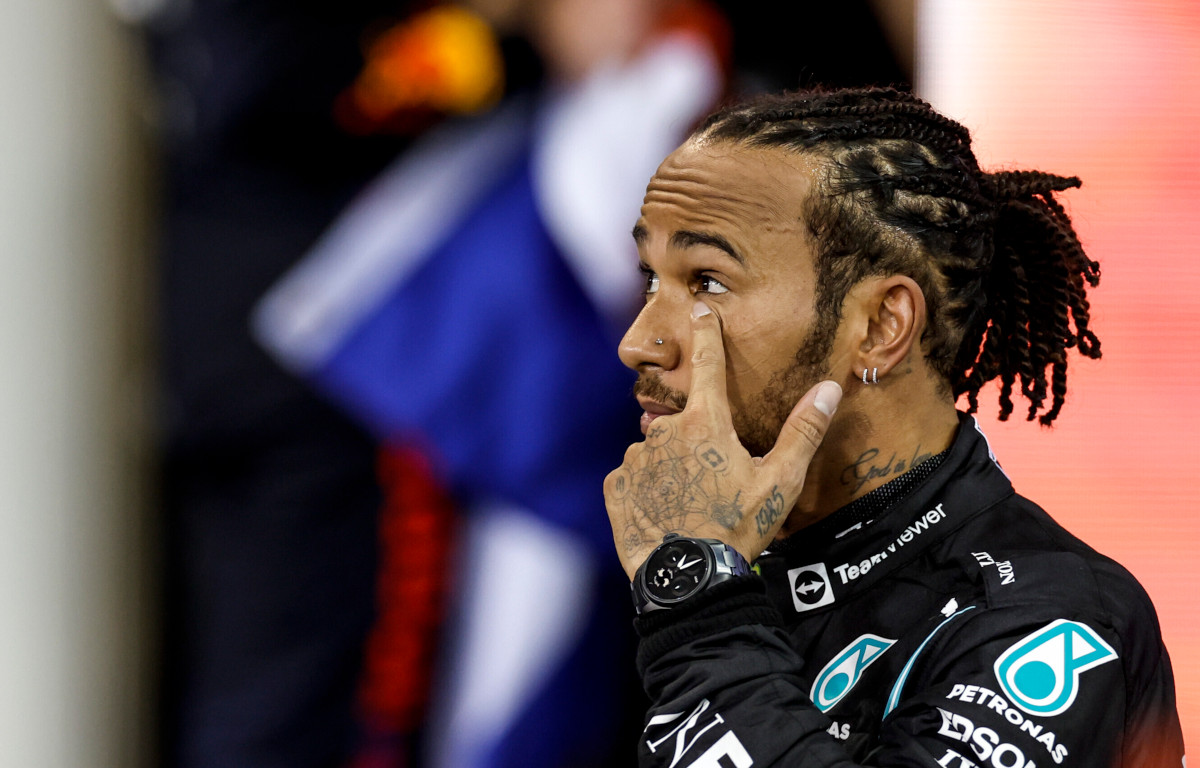 Lewis Hamilton could be punished for choosing not to attend the FIA's annual end of season prizegiving Gala.
The Mercedes man ended the 2021 campaign second to Max Verstappen in the Drivers' Championship after a controversial season finale in which he was overtaken by the Dutchman on the final lap.
He looked set to win the race and title after leading comfortably for most of it, but a Safety Car and a decision from Michael Masi to allow only the five lapped cars between the title contenders to unlap themselves allowed Verstappen to prevail.
Mercedes were furious at such a decision, so much so that Hamilton and Toto Wolff didn't attend the end of year Gala,  and new FIA president Mohammed ben Sulayem hasn't ruled out punishing the 36-year-old for that.
"If there is any breach, there is no forgiveness in this," he said.
"Forgiveness is always there. But rules are rules," he added when asked if he was suggesting Hamilton would be punished.
"I know Lewis is really sad about what happened. I would say he is broken. But we have to look into if there is any breach.
"[After] a few hours now as president, I cannot give answers without going back to the facts."
Lewis Hamilton claims the FIA Personality of the Year Award, but is not there to accept due to "spending too much time with Prince Charles" the presenter says.

Smooth…#F1 #FIAPrizeGiving2021 pic.twitter.com/CglUhP8ImD

— PlanetF1 (@Planet_F1) December 16, 2021
Ben Sulayem says that he spoke to Wolff, who hasn't held back in his criticism of Masi since the race, and that the Austrian calmed down after being listened to.
"Someone will always get upset. I spoke to Toto and he said to me: 'I am not coming here.'," the new FIA boss added.
"I listened to him. When I listened, he started cooling down. We will look into the rules and make sure any situation like this that occurs in the future we will have an instant solution to it.
"There are so many areas we can improve."
While he says he understands Hamilton's frustration too, he also expects the seven-time World Champion's anger to lessen as time goes by and improvements are made to ensure the same thing doesn't happen again.
"It is a responsibility of me that we forget the past but look into it with improvement," Ben Sulayem said.
"We have to be proactive. We have to improve in every aspect. As a driver, I would be so upset for a while but time is a fact that will cool."
Should Mercedes move on from 2021 season?
Norbert Haug believes Mercedes need to move on but also understands why it is hard.