Hamilton: Qualifying in the rain like 'doing ballet'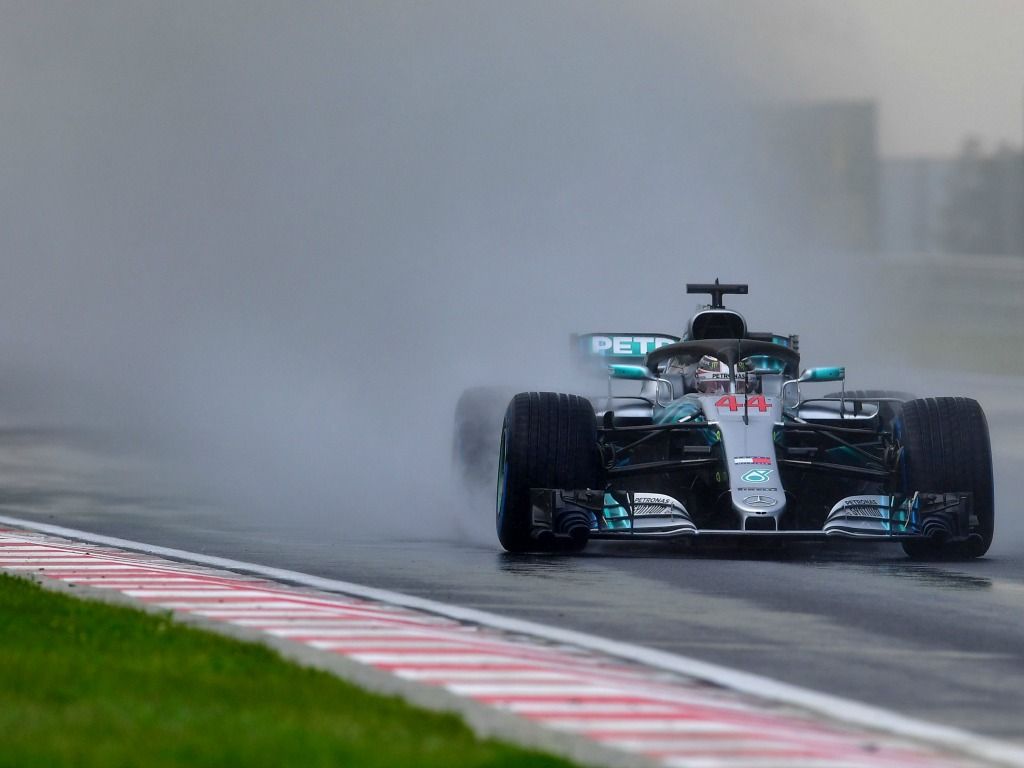 Lewis Hamilton has described qualifying around the Hungaroring on Saturday afternoon as akin to "doing ballet".
The four-time World Champion took pole by 0.26s from Mercedes team-mate Valtteri Bottas, with the two Ferraris slotting in on the second row.
The Brit secured his 77th pole position in Formula 1, extending his record in the sport, and he did so on a day where he was not expected to be quickest.
"It is great for the team to have a 1-2. Jeez, we couldn't have expected this, honestly," Hamilton said after qualifying.
"The Ferraris have been quickest all weekend and we were just trying to do our best to be as close to them as possible, but then the heavens opened. Then it was fair game."
Hamilton explained how difficult the conditions were, as the rain came, then went, and then came once again on Saturday afternoon.
"It was so tricky out there. At the beginning, it was dry for part of the lap and toward the end it was getting more and more wet so it was really difficult to arrive in the corner and know how much grip you were going to have, so that's massively challenging," he added.
"And then when it got extreme, you are just looking for a clean line, and really tip-toeing around all the corners.
"It was a bit like doing ballet, not that I have done ballet, but you know what I mean," the Brit continued.
"Just tip-toeing, and feeling the movement of the car and it is all about give and take, each time you go round, each corner."
It wasn't the easiest of sessions for the mind either, as the four-time World Champion explained.
"But yeah, I was up and I was down. Then I was up and I was down so it was an emotional rollercoaster," he added.
"We [have] got a great position and we will do our best to work as a team to keep the red guys behind us."
Follow all the action from the Hungarian Grand Prix via the PlanetF1 race centre.