Hamilton retains German Grand Prix victory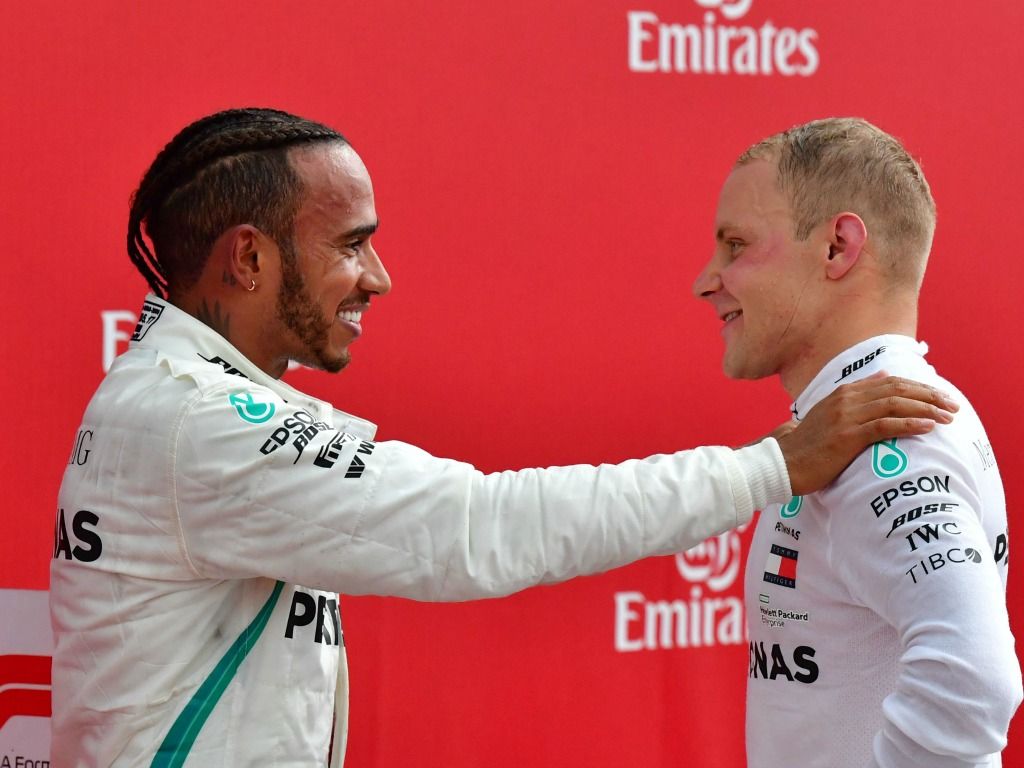 Lewis Hamilton has kept hold of his victory at the German Grand Prix with stewards enforcing a reprimand for his last-ditch swerve out of the pit lane.
Hamilton was locked in discussions with the stewards for at least an hour after he was summoned for over a breach of Appendix L, Chapter IV, Article 4(d) of the FIA International Sporting Code by "crossing the line separating the pit entry and the track."
The Safety Car and the unpredictable weather caused a breakdown in communication between Mercedes pit wall and Hamilton, who opted out of the pits at the last second to keep track position.
After a nervy wait, Hamilton said when leaving the stewards' room: "It's not going to be taken away from me. It'll come out soon, the decision. It's been the most emotional day, up and down."
Minutes later, the verdict from the FIA followed:
The Stewards reviewed video and audio evidence, heard from the driver of car 44 (Lewis Hamilton) and the team representative. It was clear that there was an infringement of the above mentioned rule – the driver clearly crossed the line
separating the pit entry from the track.
In deciding on the penalty for the infringement, we took into account the following mitigating factors:
(i) the driver and the team candidly admitted the mistake and the fact that there was confusion within the team as to whether to stay out or to enter the pits and that led to the infringement.
(ii) The fact that the infringement took place during a Safety Car period.
(iii) At no time was there any danger to any other competitor and the change in direction was executed in a safe way. Taking all of the above into account, including considering previous infringements of the above rule, we are of the opinion that a reprimand would be the appropriate penalty for the said infringement on this occasion.
Competitors are reminded that they have the right to appeal the decisions of the Stewards (with the exception of those referred to in Article 12.2.4 of the FIA International Sporting Code), in accordance with Article 15 of the FIA International Sporting Code and Article 9.1.1 of the FIA Judicial and Disciplinary Rules, within the applicable time limits.
With the result standing, it means Hamilton heads to Hungary with a 17-point lead over his title rival Sebastian Vettel, who crashed out in spectacular fashion at his home race.
Follow us on Twitter @Planet_F1 and like our Facebook page
[playbuzz-item item="962c96c1-2b3b-4361-a10c-739679502a47″ info="false" wp-pb-id="360285″]