Hamilton says Mercedes can become the best ever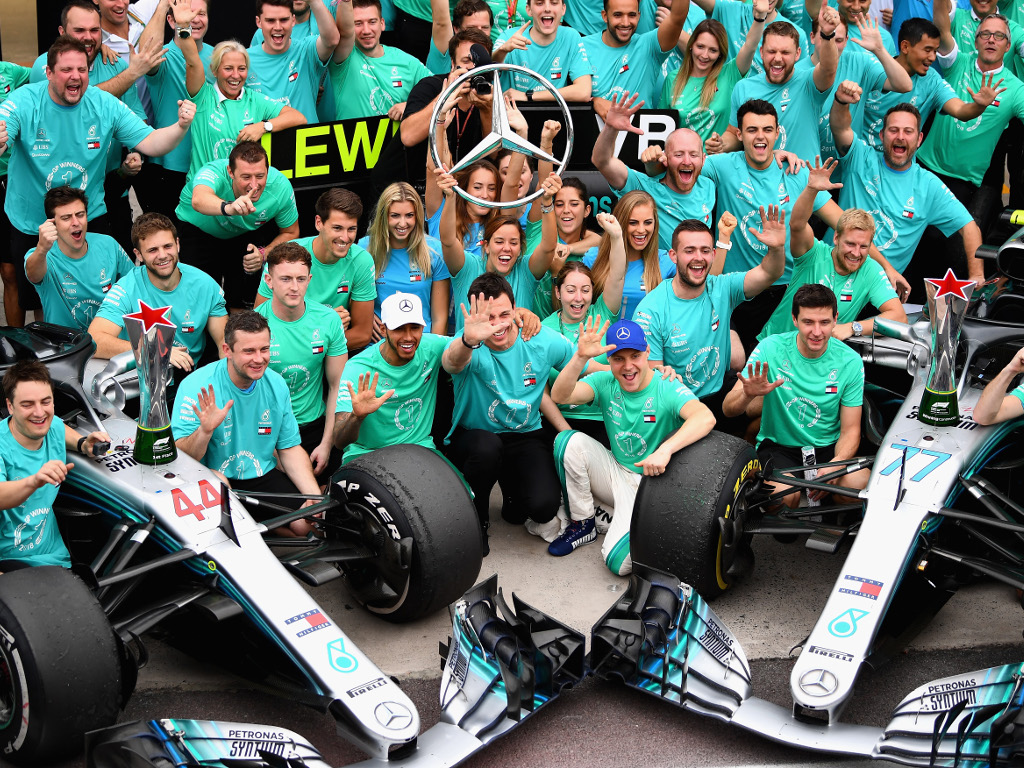 Lewis Hamilton believes that Mercedes can become the best Formula 1 team ever if everything goes to plan.
The Silver Arrows have won five consecutive constructors' championships and can equal Ferrari's record of six in Japan.
Furthermore, they can even go one further than Ferrari and become the first team ever to win six consecutive championship doubles, should Hamilton win his sixth title this season.
When asked by Crash.net where the team would rank if this all happens, Hamilton said: "Right at the top, if we do what we are planning to do.
"I think it's been an incredible journey that we've had and so much work from so many people who have contributed, even with our partners who enable us to do what we do.
"I don't know if you realise watching how much work goes on in the background because obviously most people tune in to the weekend and see the outcome of so much work, hundreds and hundreds of hours' of work for one weekend.
"I think it just shows the strength in depth, the attention of Mercedes and Daimler as an organisation to continue to be a prominent and dominating figure in the motorsport and Autocar industries. It's pretty special and I'm really proud to be a part of it."
Despite the team dominating far more than they did last season, Hamilton maintains that 2019 has been one of their most challenging years.
"It's been an incredibly challenging year, which people probably won't appreciate just how hard it's been for us all – it feels like it is increasingly difficult more and more each year," he added.
 "Even though this looks like it's been a more successful year for us it's still extremely challenging, extracting everything from the car and the upgrades and pushing the team forward in the right right direction. Staying ahead of the competition is not easy.
"Last year was incredible in Brazil to see how enthusiastic the whole team was, it was really special to see. After the last race, seeing how energised everyone was… Yes, we've had a lot of success but that's still there. That love is still there which is great.
"What I am hired to do is to bring in the points and help the team get the result and so I am very, very proud to be apart of it when I can come across the line and get that win.
"It's very, very special and it kind of bonds you for life, that memory. It's history as well, so it would be quite spectacular if we do it this weekend."