Hamilton says Schumi is still the 'GOAT'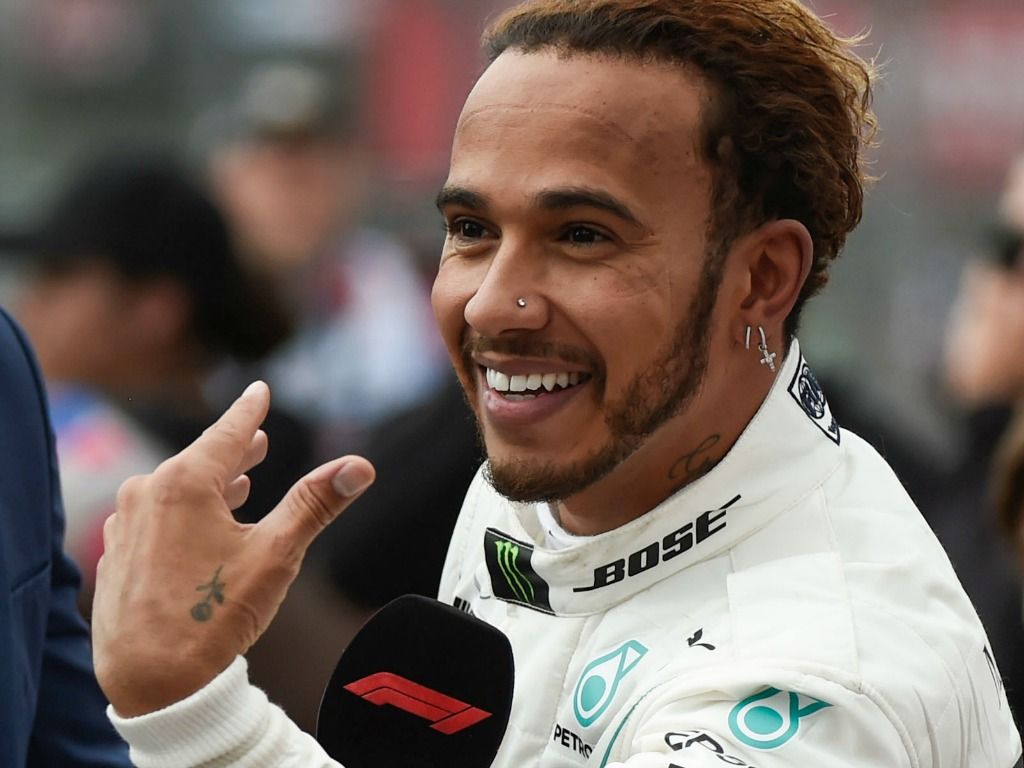 Lewis Hamilton may be closing in on Michael Schumacher's seven World titles, winning number five on Sunday, however, he says the German remains the "GOAT".
A fourth-placed finish in Sunday's Mexican Grand Prix saw Hamilton clinch his fifth Drivers' title, becoming only the third driver in F1 history to win five or more.
He joins Juan Manuel Fangio and Schumacher in the history books.
It is, however, Schumacher who holds the record with an unprecedented seven Drivers' titles to his name and 91 race wins.
Asked if he was now the GOAT, the Greatest Of All Time, Hamilton replied: "Firstly I could never ever personally classify myself as the best.
"Obviously, within myself, I know my abilities and where I stand. But ultimately, my dad always told me, since I was eight years old, he said 'do your talking on the track'.
"So I just try to let my results and the results from the things that I do outside of my sport, hopefully, also contribute to that, so people can hopefully create a decent opinion.
"But Michael's still quite far ahead in race wins so you have to say he is still the GOAT."
With a two-year Mercedes deal in place for 2019 and 2020, Hamilton could yet equal Schumacher's tally, both in titles and race wins.
The Brit, though, has downplayed that talk.
"I've not really put any thought towards getting to that number – just because I've been trying to focus on getting this one," he told Sky Sports.
"Whether or not I'm going to have the chance to win more, who knows – but I'm going to give it everything to do so.
"The 91 wins that he has, for example, that's a lot of wins.
"There's still a long way to go but I'm here for a few more years, so I'm hoping that I can at least get close.
"Michael was just such a genius in how he implemented himself into Ferrari and what he did with that team. I will always be a fan of him."
Follow us on Twitter @Planet_F1 and like our Facebook page.