Hamilton still struggling, forced to 'experiment'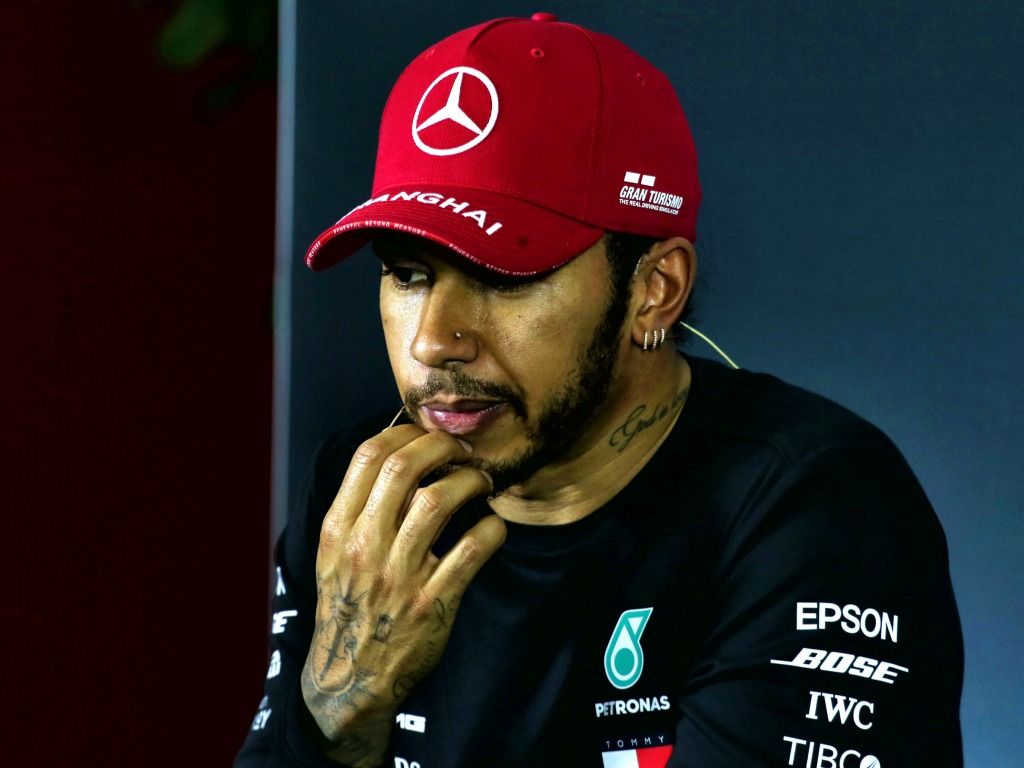 Lewis Hamilton has said he is still struggling with his Mercedes after being denied a seventh Chinese GP pole position.
Hamilton was pipped to the post by team-mate Valtteri Bottas, who edged out the five-time World Champion by 0.023s to clinch top spot for Sunday's race.
The Brit was unable to improve on his final hot lap and said that his performance only really started to come together after a period of experimentation throughout the early stages of qualifying.
"Valtteri was particularly quick in the first sector so I was experimenting throughout the session," Hamilton told Motorsport.com
"I think I had the quickest sector in the end but it was a little bit too late. But still it's all about making improvements.
It wasn't to do with tyre temperature it was just to do with balance and getting the flow, utilising the grip in the right areas.
"As I said I've been struggling with the car, just battling the thing.
"It's obviously a great car but the first few races are always quite tricky. It shifts later on in the season and you get a better understanding."
The boys ❤️💙#DrivenByEachOther pic.twitter.com/EzqweBGB0c

— Mercedes-AMG F1 (@MercedesAMGF1) April 13, 2019
Hamilton was proud of the fact that he was able to significantly close the gap, but a "stellar" Bottas deserved pole position.
"I was struggling with the car throughout yesterday and today going into Q2, but I made a couple of changes with some settings on the wheel and changes to the lines, to bridge the gap," Hamilton added.
"Honestly I'm quite proud of the job I've done considering how far I was earlier on in the session. Valtteri's been quick all weekend. He deserves the pole."
"We've been chipping away, I'm much happier as at one point it was eight tenths.
"To be as close as we were at the end is fantastic."
Hamilton said there is still more to come from Mercedes, who are managing to counter Ferrari's raw pace with fantastic cornering ability.
He said: "It's an incredible result for the team. There's a little bit more time left on the table but I'll try and again tomorrow.
"[Ferrari] are particularly quick on the straights but it's evident this weekend we've managed to pull some performance from the corners, so just great work from the guys back at the factory."
Follow all the action from the Chinese Grand Prix with the PlanetF1 live centre