Hamilton tipped to race for 'five to six' more years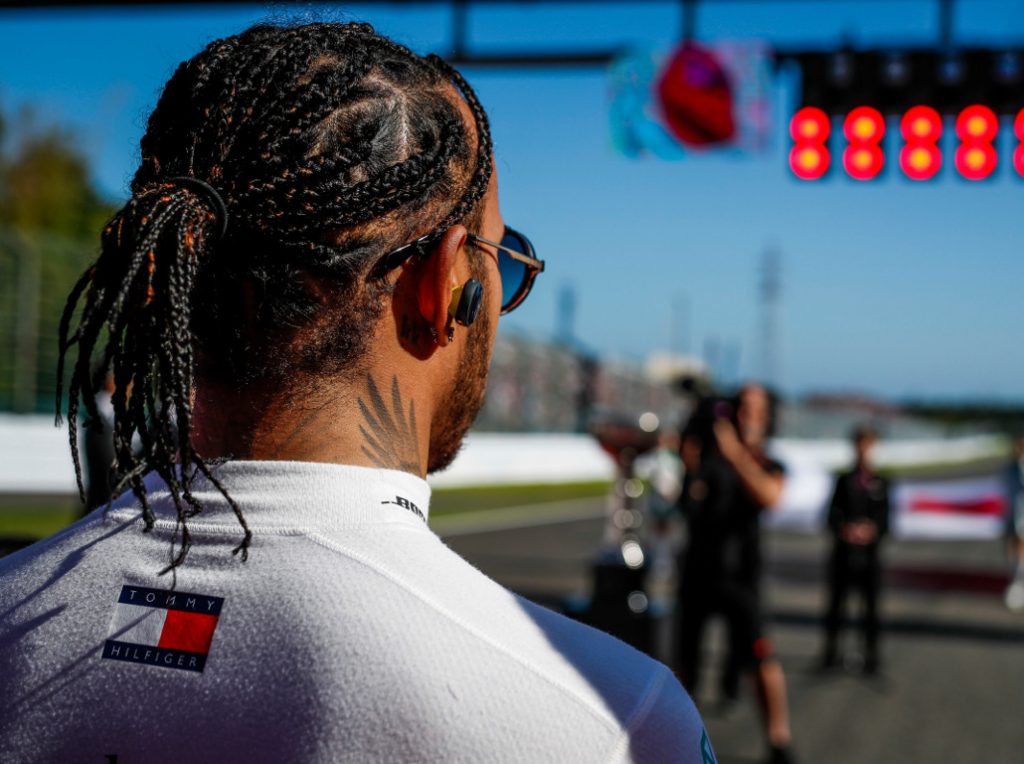 Lewis Hamilton's father Anthony says he's pushing his son to compete in Formula 1 for another "five to six" years.
The Briton wrapped up World Championship number six with P2 at the United States GP, in what is his 13th season in F1.
But, with projects mounting up outside of racing, there has been plenty of speculation over how much longer Hamilton will continue to compete in the series, though his father seems to have calmed any fears of an exit in the near future, saying he can see him racing for "five to six" more years.
"Five to six years, that's where I'm pushing him," Anthony Hamilton told Channel 4.
"I said to Lewis you just have to keep going for as long as you really enjoy it.
"And if your body can keep up with it, then great, but if you're not enjoying it you know it's time to leave, but he loves the sport."
Hamilton seems to have only gotten better with age, winning five of his titles in the last six years, and his dad credits that to his diet and the ventures outside F1 which allow Hamilton to stay "fresh".
"Potentially. I've got my opinions and feelings on it which I won't say now, but you just have to keep yourself fit," he said when asked if the body eventually fails an athlete.
"He's on his plant-based diet which I think really does work for him, it's worked for a lot of other athletes in the past.
"But I think the key is he will leave here [Austin], we'll go home and he'll probably be into his fashion or something else.
"He won't be focusing on motor sport until he has to come back to the factory or the race circuit, and I think that's what keeps him fresh.
"If you're doing the same job day in day out for x number of years it becomes stale, but Formula 1 has never become stale for Lewis.
"He can't wait to get back in the car and race with Max Verstappen and Charles Leclerc, he's looking forward to that."
Hamilton has developed a reputation as not only a fast driver, but also a fair one boasting a clean superlicence and rarely hauled off to the stewards room.
Anthony credits that to the lessons he taught Lewis all the way back in karting that you can only go backwards from hitting other drivers.
"When we were in go-karts, you go into the first bend and a lot of kids are rubbing each other and coming off the circuit, and falling places back," he explained.
"I used to say to Lewis look, the minute you touch another go-kart you're going backwards, so always find space and don't touch anybody, because what's the point?
"You're supposed to be going forward not backwards and he remains with that same ethos today."
Follow us on Twitter @Planet_F1 and like our Facebook page.