Hamilton: 'Very likely' Verstappen will hit you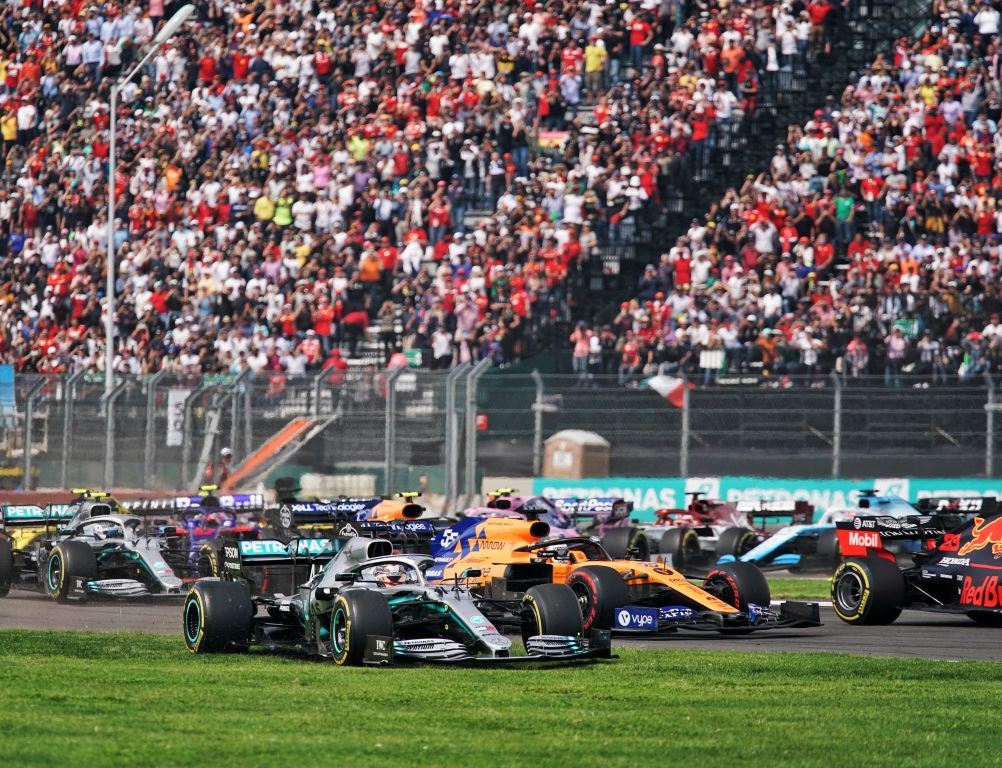 Lewis Hamilton believes it's "very likely" that a driver will make contact with Max Verstappen if he isn't given extra space.
Hamilton and Verstappen collided on the opening lap of the Mexican Grand Prix, sending Hamilton onto the grass and down to P5, while Verstappen dropped to P8.
The Red Bull driver then hit Hamilton's team-mate Valtteri Bottas not long after, resulting in a puncture for Verstappen as he sunk to last place. Even Kevin Magnussen got a tap as Verstappen made his way back through the pack.
There has been no love lost between Hamilton and Verstappen all weekend with the pair going back and forth over Verstappen's three-place penalty for ignoring yellow flags that cost him pole.
But while Hamilton doesn't say it with a negative intention, he does admit that he always tries to give Verstappen extra space when they are together on track.
Asked in the FIA driver press conference whether Verstappen has to be given more space than other drivers, Hamilton said: "Yep."
"I think every driver is slightly different, some are smarter. Some are very smart, aggressive and some are silly with it.
"Through those experiences of racing with people you give some more space. And others you don't have to, they're quite respectful.
"But Max, it's very likely you're going to come together with Max if you don't give him extra space. So most of the time you do."
Absolutely amazing how Lewis managed these tyres 😮

Thank you so much @MercedesAMGF1 for getting 2 silver arrows onto the podium of the #MexicanGP 🏁

You guys rock 💪#F1 #Formula1 pic.twitter.com/qIXg330Zzs

— Daimler AG (@Daimler) October 27, 2019
Hamilton felt though that he couldn't have given Verstappen any more room at the time of their clash under the circumstances.
"In my experience, I didn't have a lot of space to give him extra space," said the Mercedes man.
"I don't think it was intentional or anything like that it was just… it's a magnet for those kind of things. But nonetheless I managed to keep the car together in a straight line, fortunately."
Hamilton suffered floor damage in the incident and he admits that it was costing him performance for the rest of the race, forcing him to change his driving style.
"My car was really damaged on the rear floor. I must have been losing tenths of a second with the floor, so it was quite difficult with the balance," he explained.
"With the switches, with a different driving style, I managed to just keep it on the straight and narrow, and we made it stick."
Follow us on Twitter @Planet_F1 and like our Facebook page.