Hamilton: Vettel 'clearly not' Ferrari No.1 anymore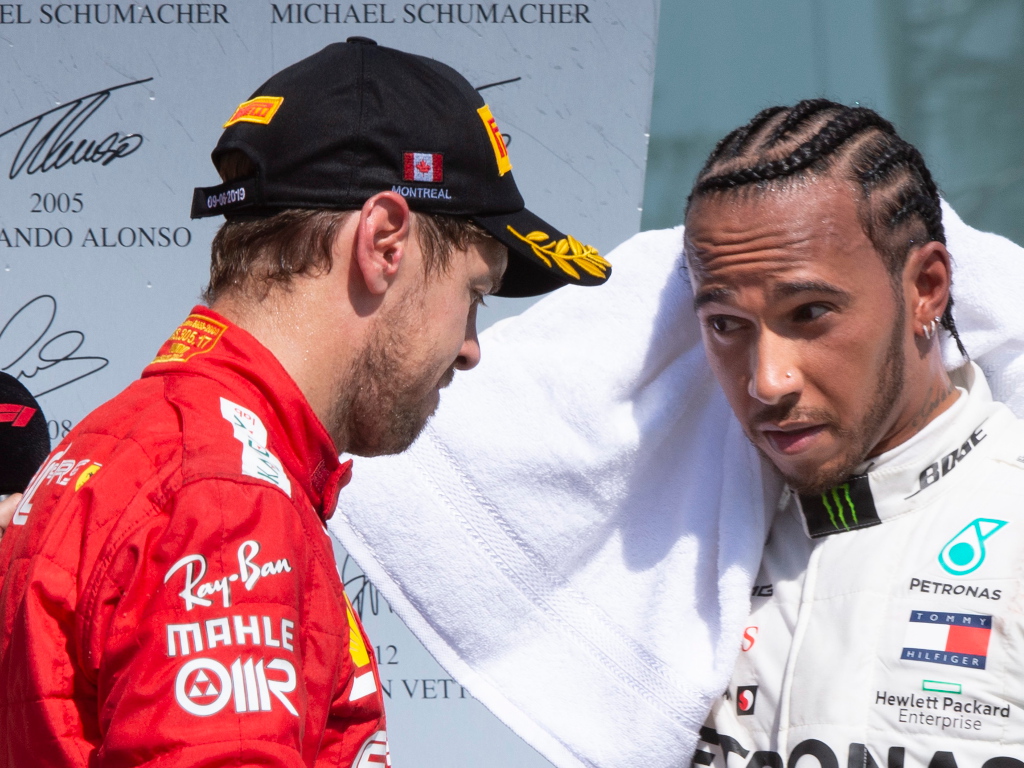 Lewis Hamilton believes Sebastian Vettel can no longer consider himself number one driver at Ferrari, who are now "ramping up" Charles Leclerc.
The Ferrari team orders debacle in Russia is still very much the main talking point on media day in Japan; Charles Leclerc and Sebastian Vettel are both clear on what happened now but that has not stopped the discussion on the dynamic between the two drivers.
Hamilton was asked for his perspective on the current structure at Ferrari and feels Leclerc is now firmly the Scuderia's chosen one.
"It's an interesting dynamic they have there because obviously Seb was number one and now clearly not," Hamilton said via RaceFans.Net at a press conference in Suzuka.
"From kind of the energy, from the outlook, they're trying to ramp Charles up to be.
"Is that good for a team? I don't think so. But that's the philosophy they've had for forever.
"We don't complain because we have a good philosophy, it works really well here and we don't plan on changing it any time soon."
The current relationship between Vettel and Leclerc has reminded him of his first season in Formula 1 when partnering Fernando Alonso at McLaren.
"I've not had a team back the other side so much, so heavily, before," Hamilton recalled.
"Obviously when I was with Fernando he was the hired number one. But then mid-season they changed that.
"He was still the number one because he was the highest-paid driver, et cetera, but then they gave us equal fuel and then you started seeing changes like Montreal and Indianapolis, where we had equal fuel loads and stuff like that.
"Then that dynamic shifted, and it obviously didn't go well for the team.
"I do understand because ultimately when you arrive you want to have equal opportunity, I think. But there are drivers that always wanted that number one status. It's easier for them. I like to earn that.
"Start on an equal platform, then either of you can get that number one status on that weekend: Weekend in, weekend out, rather than [over] the course of the season."
Follow us on Twitter @Planet_F1 and like our Facebook page.