Hamilton: Vettel respect means a huge amount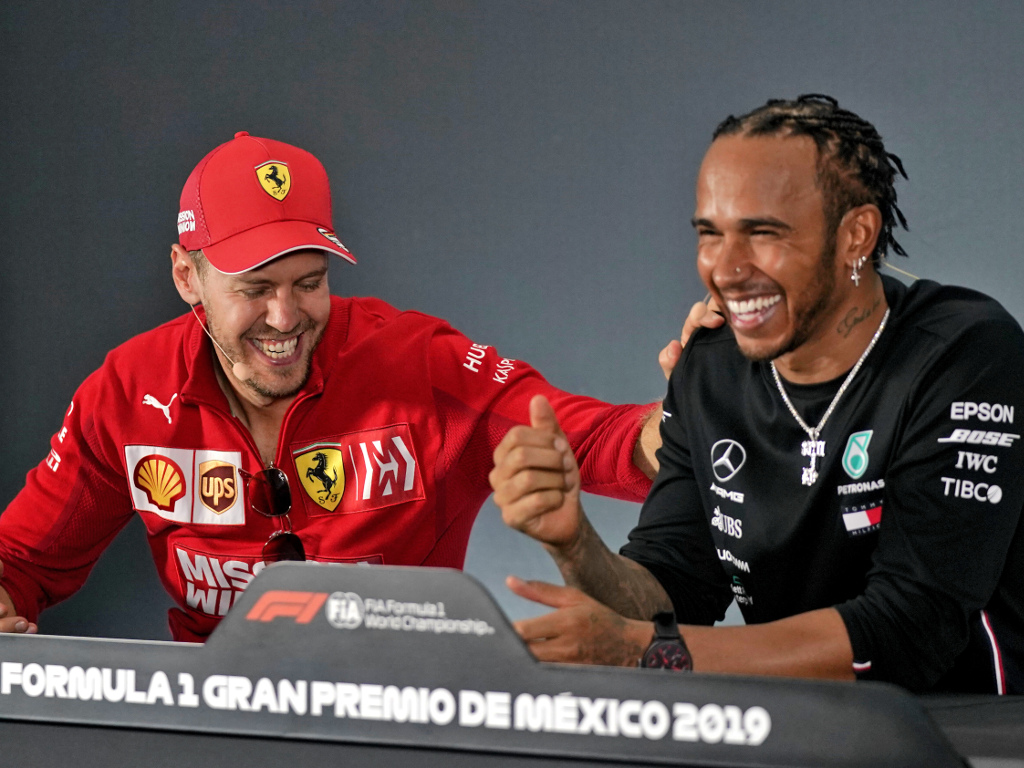 They've fought over race wins and titles, at times even colliding, but Sebastian Vettel was one of the first to congratulate Lewis Hamilton on his sixth Drivers' title.
For the fifth time in six years, Vettel was left to congratulate Hamilton on yet another World title.
The Brit wrapped up his sixth at the United States GP, taking an unassailable lead over Valtteri Bottas in the standings.
Vettel sought him out in the cool down room to offer his well wishes.
Sebastian Vettel is a class act. #F1 pic.twitter.com/p937OeXmOg

— Planet F1 (@Planet_F1) November 4, 2019
The Ferrari driver later told the media: "I think now is the time for you to write as many good things as you can.
"If somebody wins the title six times he deserves all of it. That's what I told him as well.
"You need to respect what he achieved the last years and also this year, together with his team how strong they have been."
Hamilton was asked about the respect shown to him by Vettel with the Mercedes driver revealing it goes both ways.
Although they have had issues out on track and are two very different people away from the circus, they are always quick to praise one another.
"Me and Seb have a huge amount of respect for each other," Hamilton told Channel 4.
"I think it's grown over time.
"We have been at the forefront of the sport and we both appreciate just how hard it is individually for us to do what we do.
"Also, over time, Seb does his thing his own way and I do it my own way, and we respect that about each other.
"There is no judgment there and I think these tough battles we've had together has made us closer in that respect.
"It means a huge amount to have respect from other drivers."
Follow us on Twitter @Planet_F1 and like our Facebook page.