Hamilton wants to 'create a masterpiece'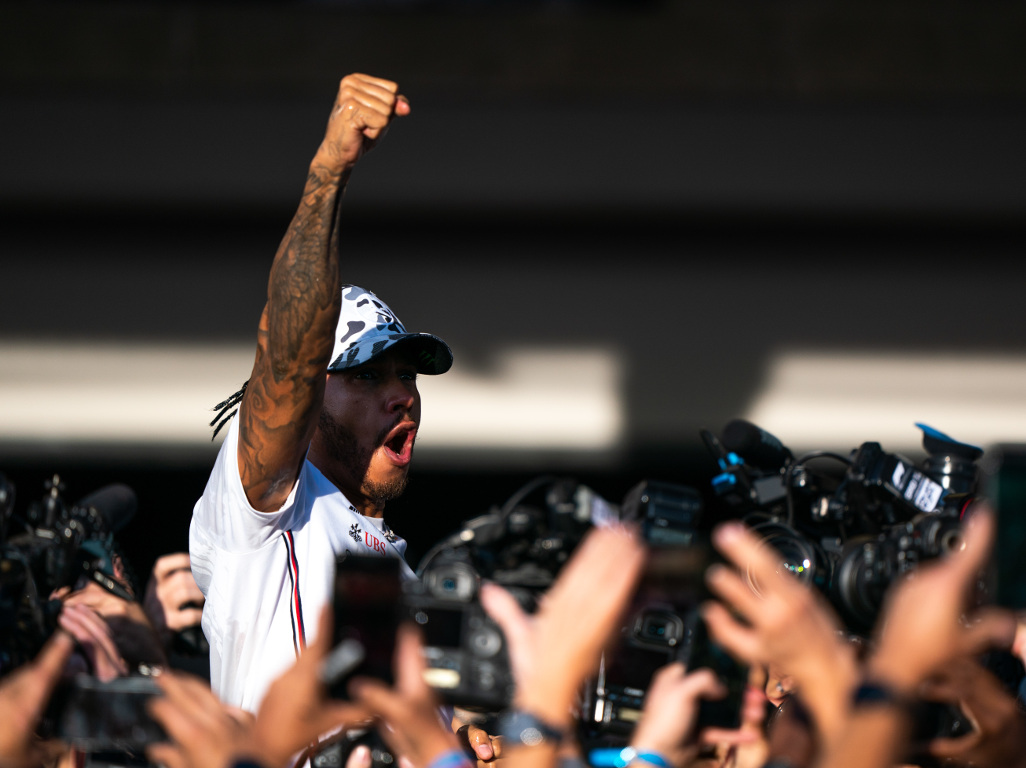 Lewis Hamilton may have wrapped up his sixth World title but don't expect him to take it easy in the final two races as he wants to "create a masterpiece".
By his standards Hamilton did not have the best weekend at the United States GP.
He qualified P5 after a scruffy lap in qualifying before bringing his W10 to the chequered flag in second place, losing out to Valtteri Bottas who overtook him out on track.
Hamilton's runner-up result, though, gave him an unassailable lead in the standings with the Mercedes driver securing title number six.
But don't expect him to rest on his laurels.
The 34-year-old says there are still two race weekends in which to get it right and especially extend his record of 87 pole positions.
"Usually the reflection comes at the end of the year when work finishes and you can just take a load off and just sit back and have a beer," he replied when asked when he'll take the time to reflect on his championship title.
"I will be with my dogs, with my feet up and just only then you can have a moment to grasp how great a year it has been.
"In my mind, I'm just too competitive, so I'm thinking OK, we've got two more races to go, how am I going to do a better job, how am I going to improve in qualifying.
"There's two more qualifyings to try and get pole, how am I going to see if I can potentially pull out a lap like I did in Singapore last year.
"How am I going to work it that I can be at the front.
"I'm always just looking to improve and I really love being in this sport.
"I'm so grateful to this sport for giving me a life and giving my life purpose."
He added: "I'm working on a masterpiece and I haven't quite finished it yet.
"I think it takes a long time to master a craft and I feel like I am mastering it but there is still more to master, to add to it."
Follow us on Twitter @Planet_F1 and like our Facebook page.