Hamilton wants to get 'close' to Schumi's records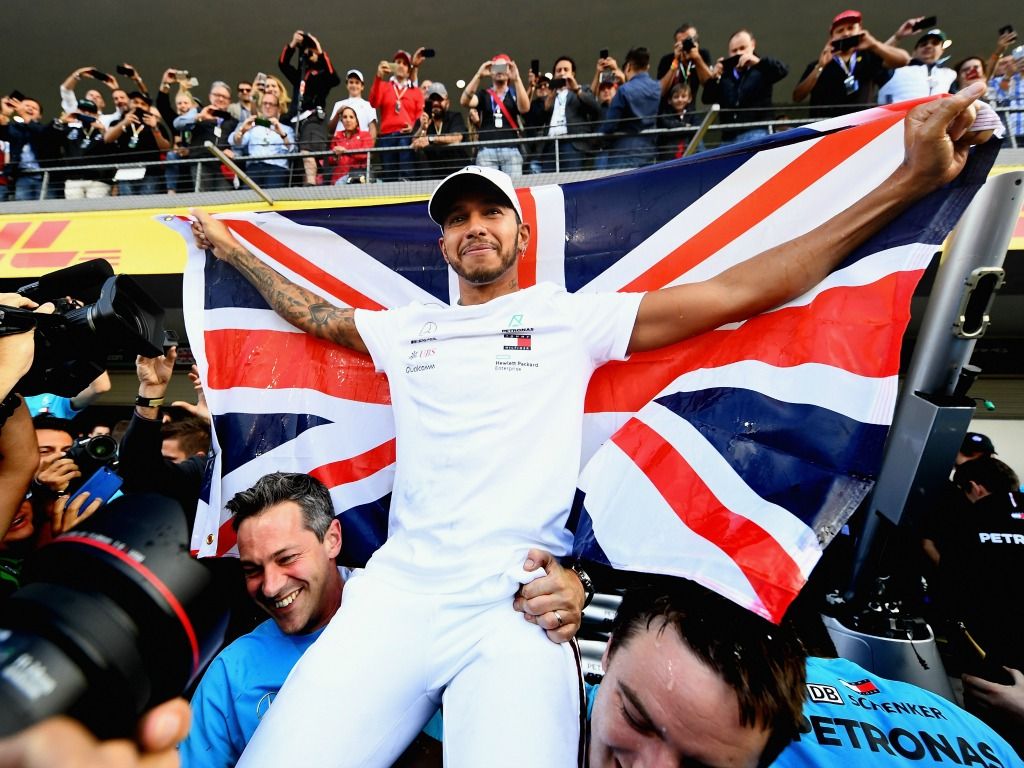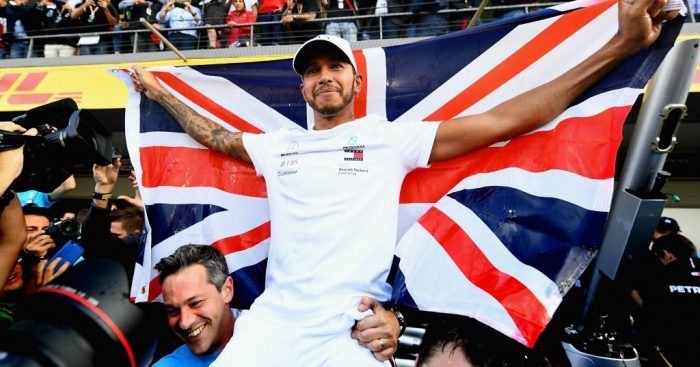 Lewis Hamilton has targeted getting "close" to Michael Schumacher's all-time records over the remainder of his career.
Hamilton secured his fifth World Championship in Mexico, moving level with the great Juan Manuel Fangio, who won all his titles in the 1950s.
Only one man has more than five titles, and that is of course, Michael Schumacher, who holds the record of seven.
The German also holds the record for most wins and most podiums, with 91 and 155 respectively. Hamilton has 71 and 132 in those categories.
With the Brit in a Mercedes through to 2020, he has the chance to tie the Championship record, and break both the wins and podiums records over the next two seasons.
"I was just really not trying to take anything for granted," Hamilton said.
"The way I've always approached it is I've just been really thankful for the ones I have.
"I'm very, very fortunate to be up here now, obviously with more than most people have, and I don't take that for granted.
'Whether or not I'm going to have the chance to win more, who knows? I'm going to give it everything to do so.
Hamilton reflected on the records that Schumacher has, and said that he would like to get close to them.
"The 91 wins that he [Schumacher] has, for example, that's a lot of wins," he said.
"There's still a long way to go but I'm here for a few more years, so I'm hoping that I can at least get close."
The one record that Hamilton will not probably break is the run of five straight titles, which Schumacher achieved between 2000-2004.
The Brit could have done the same, had he beaten his Mercedes team-mate Nico Rosberg to the 2016 crown.
However, he said that he could 'never, ever personally classify myself as the best" but that he was honoured to be in the company of Schumi and Fangio.
"Michael's still quite far ahead in race wins so you can have to say he is still the GOAT [greatest of all time]," the five-time-Champion added.
"Fangio, I think, is the godfather and always will be, from a driver's perspective.
"To do what he did at that time, when everything was so dangerous, my respect is so high for him.
"I feel very honoured to have my name alongside his. If I stopped today, the Hamilton name will always be there.
"I feel like I'm still driving with that fierce fire that I had when I was eight years old, which I love."
Catch up on all the latest news with The F1 Word:
Follow us on Twitter @Planet_F1 and like our Facebook page.