Hamilton warns rivals: Don't think I've hit peak yet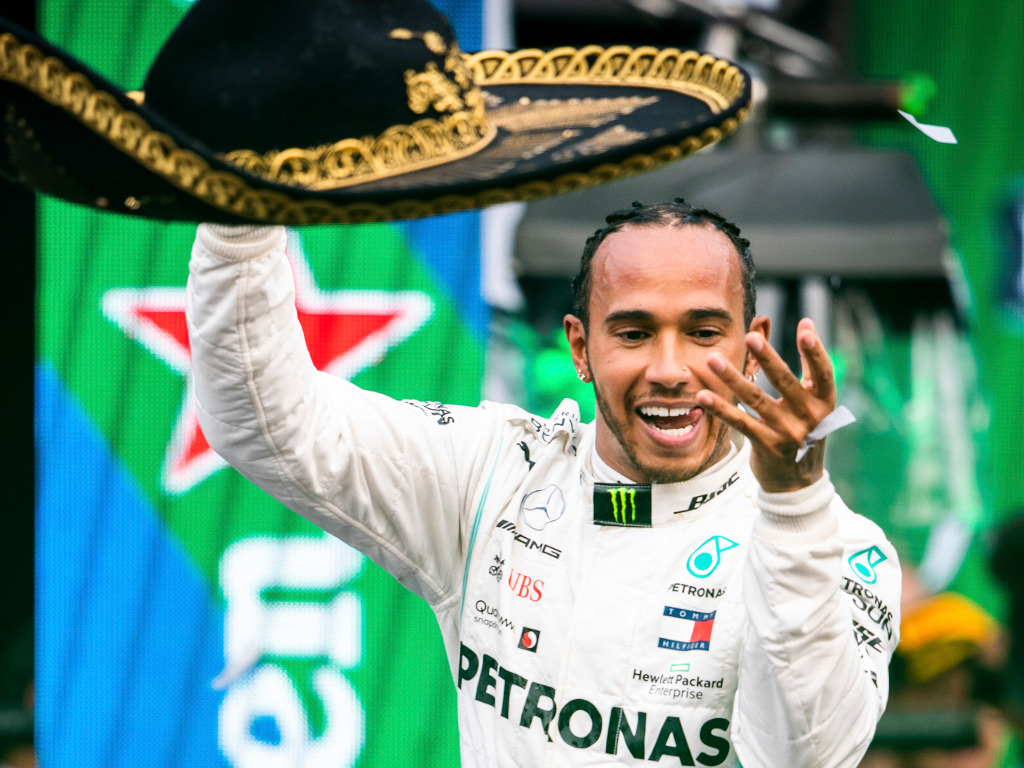 On the cusp of winning title number six, Lewis Hamilton has warned his rivals that he doesn't feel as if he has "hit peak" yet.
Hamilton can wrap up his sixth Drivers' Championship title in Austin this Sunday, he only needs a P8 on the day or a P9 and a point for fastest lap.
But where he finishes won't matter if Valtteri Bottas, his last remaining challenger, doesn't win the grand prix.
Should, or perhaps best to say when, Hamilton secures number six he will be only the second driver in F1's history to have six titles to his name.
Asked if that will be enough, he told the official F1 website: "I don't know. I never thought I would have five titles.
"I'm already continuing to achieve dreams that I didn't think I would have. I feel privileged to have the five I have. If I get the sixth, it would be pretty unreal.
"Naturally, I'm going to be racing for more years. I want to win every year but it's not always the case.
"Some people don't even have one. I just have to be grateful for those I do have.
"I don't think I have hit peak yet, so that's comforting. I plan to continue to get stronger.
"Who knows what the future holds? I'll be pushing more than ever in these following years."
But there's even more glory, and perhaps a record, that could await Hamilton this season.
If he wins one of the last three races he will equal his best of 11 wins in a one year. And if he wins all three, he will tie for the most wins in a grand prix.
"Within the team, me and [his race engineer] Bono and the guys, we often forget how many wins we have this year as we're so focused on each race," he said.
'We often forget how well the season has gone, as it's felt so hard, but when you look at the numbers, it's a good feeling when the hard work pays off. The guys collectively have worked harder than ever.
"Every year we try to get better, try to apply ourselves better, try to balance our energy levels better and make sure we communicate better through our meetings and then through our process through the weekend so we deliver consistent results.
"It's great to look at those results, as it reflects the improvements that we have made and then on top of that the consistency."
Follow us on Twitter @Planet_F1 and like our Facebook page.