Heavier 2022 cars twice as strong as previous seasons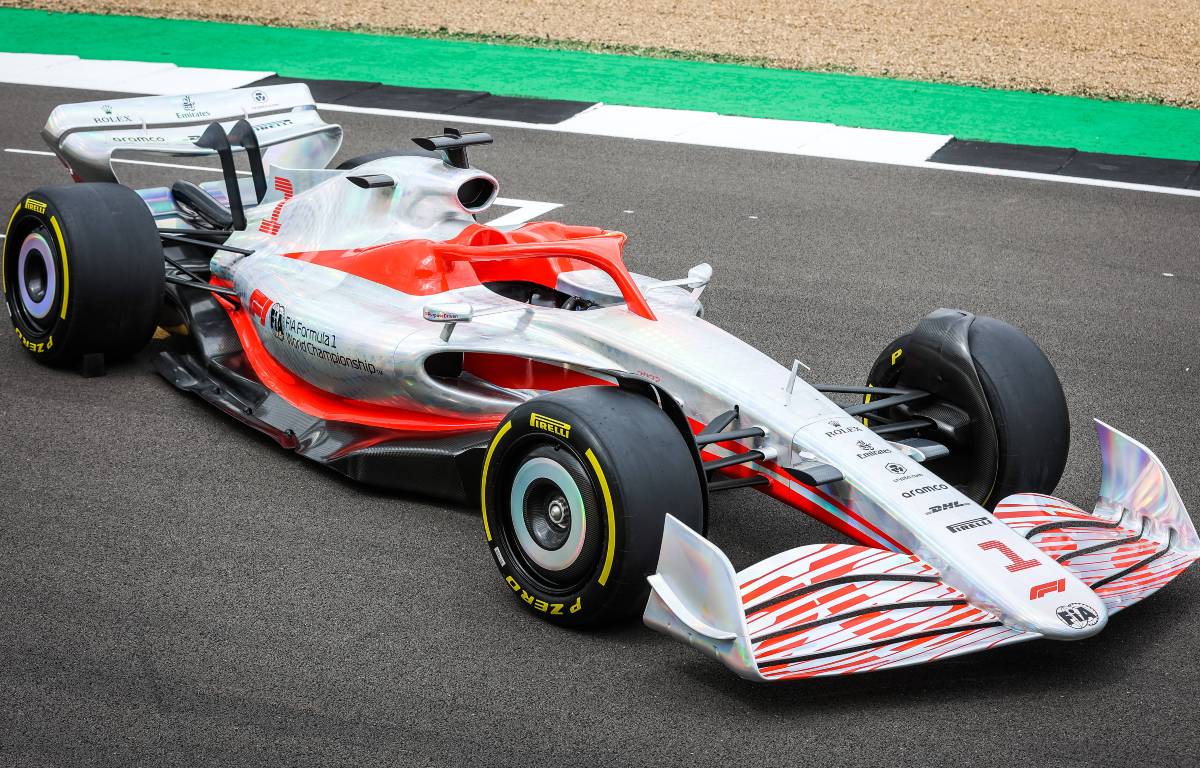 Formula 1's 2022 cars will be 43 kilograms heavier than previous seasons due to increased safety measures, according to FIA technical director Nikolas Tombazis.
F1 embarks on a new era in 2022 as a swathe of regulation changes have been introduced in order to spice up the racing and allow cars to be able to follow more closely – a common complaint of previous seasons being cars are unable to get close enough to overtake.
However, with new technical regulations also comes the opportunity to increase the safety of the latest machines.
The 2022 chassis' will have increased protection against T-bone shunts and fire. However, this comes at a price. Next season's cars will have 43 kilograms of added weight, with around half of that dedicated to the new safety measures.
Tombazis explains these changes, which have led to a more reinforced and heavier design, were hard to work in due to the regulations being ratified over a year ago.
"The cars were homologated between 2020 and 2021," said Tombazis, quoted by Auto Motor Und Sport. "So we couldn't ask for big changes to certain components.
"We only looked at some details around the fuel system and individually requested some minor changes depending on the car to make the system more robust.
"Our research showed an extremely stiff chassis flank and a nose that absorbs more energy is the most efficient way to deal with this. It needs a good balance of both.
"This is achieved by thicker chassis walls and by protecting these structures better. No other components should get in the way anymore.
"The new chassis will be about two times as strong on their sides as before."
The Head and Neck Safety device (HANS) and the Halo have proven to be vitally important modern safety innovations that have reduced injury in F1. However, the FIA has introduced tougher load tests for the teams to contend with.
The teams have to pass a number of rigorous safety tests in order to be allowed to go racing, which includes load tests designed to see how much damage the car can withstand.
With the weight of the cars increasing from 752 to 795 kilograms, the static load tests have also been increased by around 15 per cent.
"The energy that has to be absorbed increases by about 80 per cent," Tombazis added. "We are researching how this value can be increased in the future.
"In doing so, we are struggling with one problem in particular. If the nose is designed to be too strong in its energy dissipation in the longitudinal direction, it can cause it to snap off more easily in a lateral impact.
"That's why we can't make the nose as strong as we want. It would otherwise snap off too easily. The energy must be introduced progressively into the nose.
"Of course, the nose and chassis have to react compatibly with each other in the event of a direct impact so the nose doesn't penetrate the other car. The two things have to go hand in hand.
"With our measures for 2022, we are increasing the protection on both sides by about a factor of two."