It may look like Lewis Hamilton is on his way to a seventh title, but Red Bull advisor Helmut Marko says the season remains "wide open".
Hamilton scored a dominant victory at the Spanish Grand Prix and followed that up with a similar showing at Spa to stretch his lead at the top of the Drivers' Championship over Max Verstappen to 47 points in this 17-race season.
But while many have given up on any title battle for 2020, Marko certainly hasn't – despite the the Formula 1 betting looking more and more biased towards a Hamilton victory.
In fact, he says the World Championship is still "wide open" for Verstappen to put himself firmly back in the fight.
"The World Championship is still wide open. We are not even half way through yet," he told Auto Motor und Sport.
"I just remember 2012. Halfway through the season we were over 60 points behind Alonso and Ferrari. Okay, Alonso and Ferrari are not Hamilton and Mercedes. But at some point it has to stop that everything succeeds for them."
Verstappen finished 15.455s behind race-winner Hamilton at the Belgian Grand Prix, and Spa is usually a circuit that doesn't favour Red Bull due to its high-speed nature.
However, Marko doesn't agree with that point.
"Contrary to expectations, we have often been quick in Belgium," he said.
"We have brought a new front wing, which has had a very positive effect. It's still not the best package, but we're on a very good path."
Red Bull arguably could make themselves more of a factor in the race if Alex Albon managed to up his performances and join Verstappen in fighting with Mercedes.
Hamilton himself has said that Verstappen is handicapped somewhat without a team-mate to help him with strategy during the race.
Albon finished the Belgian GP in P6 behind the Renaults of Daniel Ricciardo and Esteban Ocon, but Marko is happy with what he saw from the British-Thai driver in Belgium, saying he has gained "confidence" and is now getting relativity close to Verstappen in "all sessions".
"Albon has now gained confidence. He was relatively close to Max in all sessions," he said.
"It is also better for tyre saving if the car is more predictable and does not make any movements that lead to sliding around."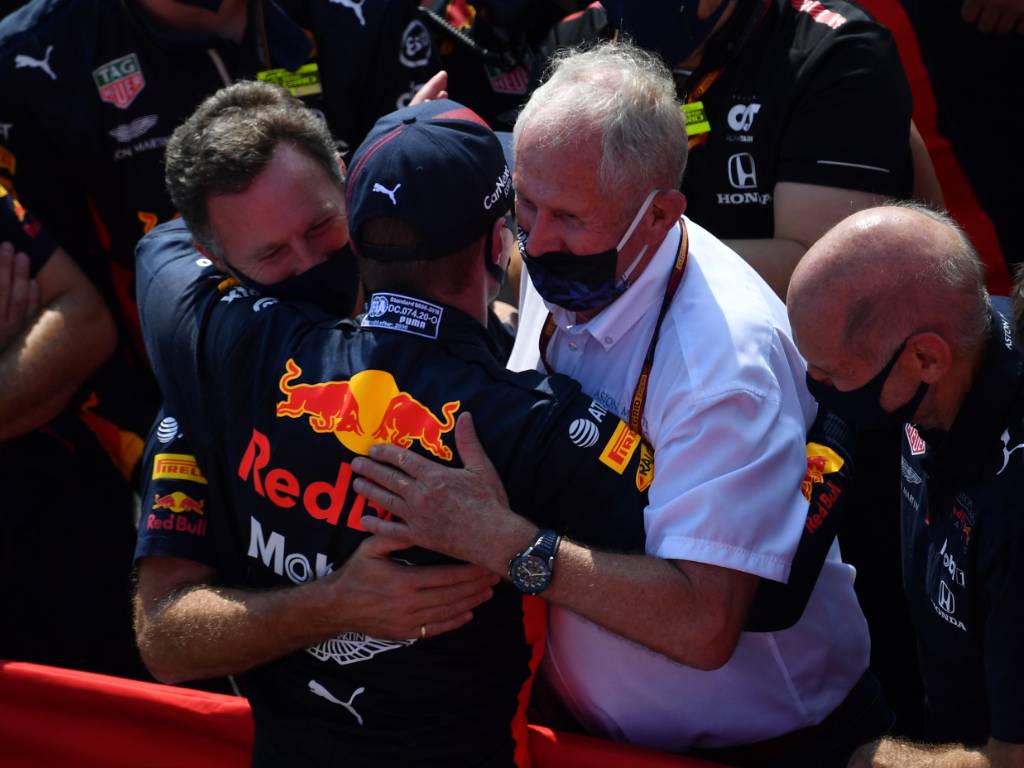 Get your hands on the official Red Bull 2020 collection via the Formula 1 store
Another Mercedes tool which will be banned from next year is their dual-axis steering system.
Red Bull briefly looked at designing their own, but Marko made it clear that they are not following through with those plans.
"That [DAS] is finished for us," Marko confirmed.
"On the one hand, it is, of course, a question of weight. And once you have it in development and it works perfectly, it might be the last race.
"It's also in view of the fact that it will be banned next year."
Follow us on Twitter @Planet_F1 and like our Facebook page.