Marko alleviates concerns after Albon's 'stopped' comment
Helmut Marko has assured Red Bull fans that Alex Albon's comment that the team "stopped" working on their 2022 car in the latter part of last year's championship were "misinterpreted".
Last season Max Verstappen and Red Bull took on Lewis Hamilton and Mercedes for the Drivers' Championship title, the Dutchman claiming success on the very last lap of the campaign.
It was a ferocious battle from start to finish, one that saw Red Bull continue to develop their car long after Mercedes had stopped.
So much so that former test and reserve driver Albon told Motorsport-Total that "as the championship got closer and closer, we stopped focusing on next year's car and focused more on this year's car."
That was a worrying statement for Red Bull's fans, who feared that meant the team would be on the back foot when it came to this year's championship and its all new cars.
They needn't worry, insists Marko.
"Albon's statements were misinterpreted," the Red Bull advisor told F1 Insider.
"All I can say is that we want to defend Max Verstappen's title and are very well positioned to do so.
"We had two different development programs running in 2021. Both worked."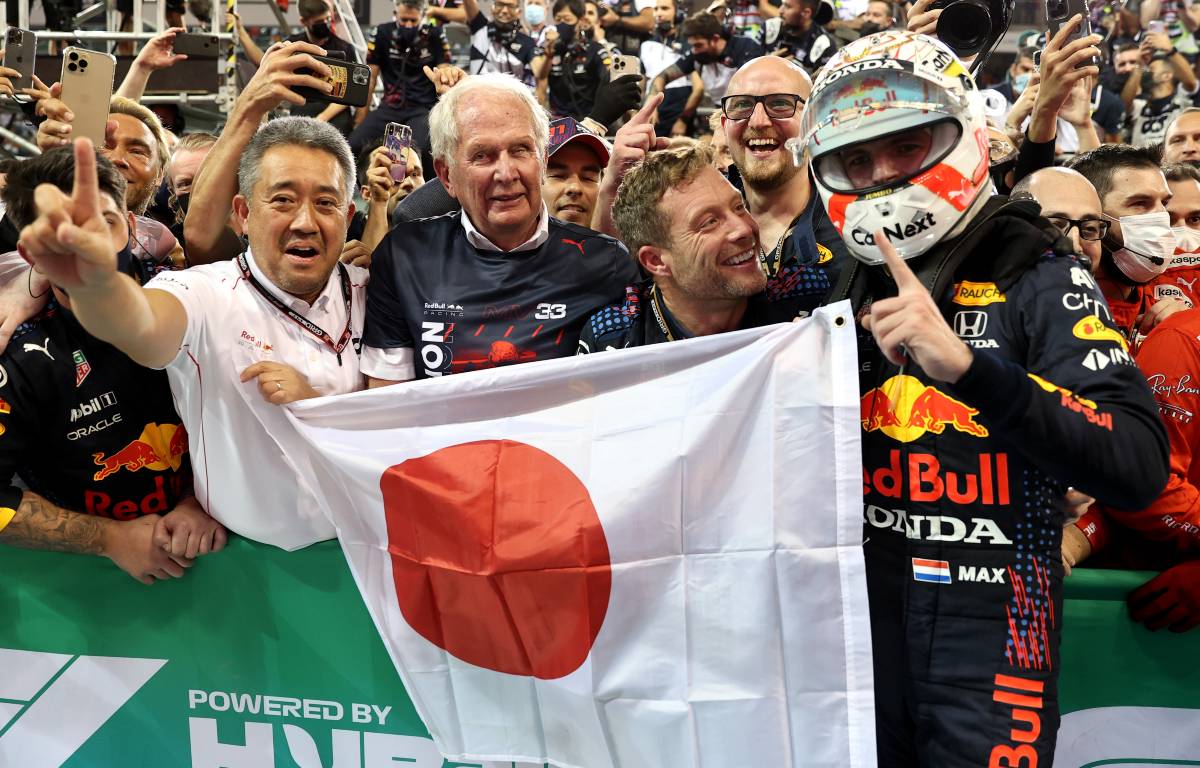 So much so that the 78-year-old is convinced 2022 will once again see a battle between Red Bull and Mercedes for the championship titles, unless of course someone finds a trick with the new regulations.
"There's no reason to believe that Mercedes and we aren't the favourites again this year – unless someone has found the philosopher's stone in the new regulations," he said.
The Austrian also touched on rumours that former Renault team boss Cyril Abiteboul could be heading to Red Bull's new powertrain division.
Although the team has signed former Mercedes man Ben Hodgkinson to lead their new engine division, Red Bull taking over the running of their power units from Honda, Abiteboul was spotted speaking with Christian Horner and Marko.
This led to a rumour that the Frenchman could form a shock link up with Red Bull, and one can use the word shock given how fractious their relationship was in Red Bull's final seasons with Renault power.
"I really don't know where this nonsense comes from," Marko said. "It's absolute nonsense.
"Ben Hodgkinson is and will remain the leader of our engine project. We hope that he can start working as soon as possible."
PlanetF1 Verdict
Marko counters Albon's claim about 2022 car
Helmut Marko has countered Alex Albon's claim that they stopped developing for 2022.