Helmut Marko: 'No secret that we are not satisfied' with AlphaTauri, must 'perform better'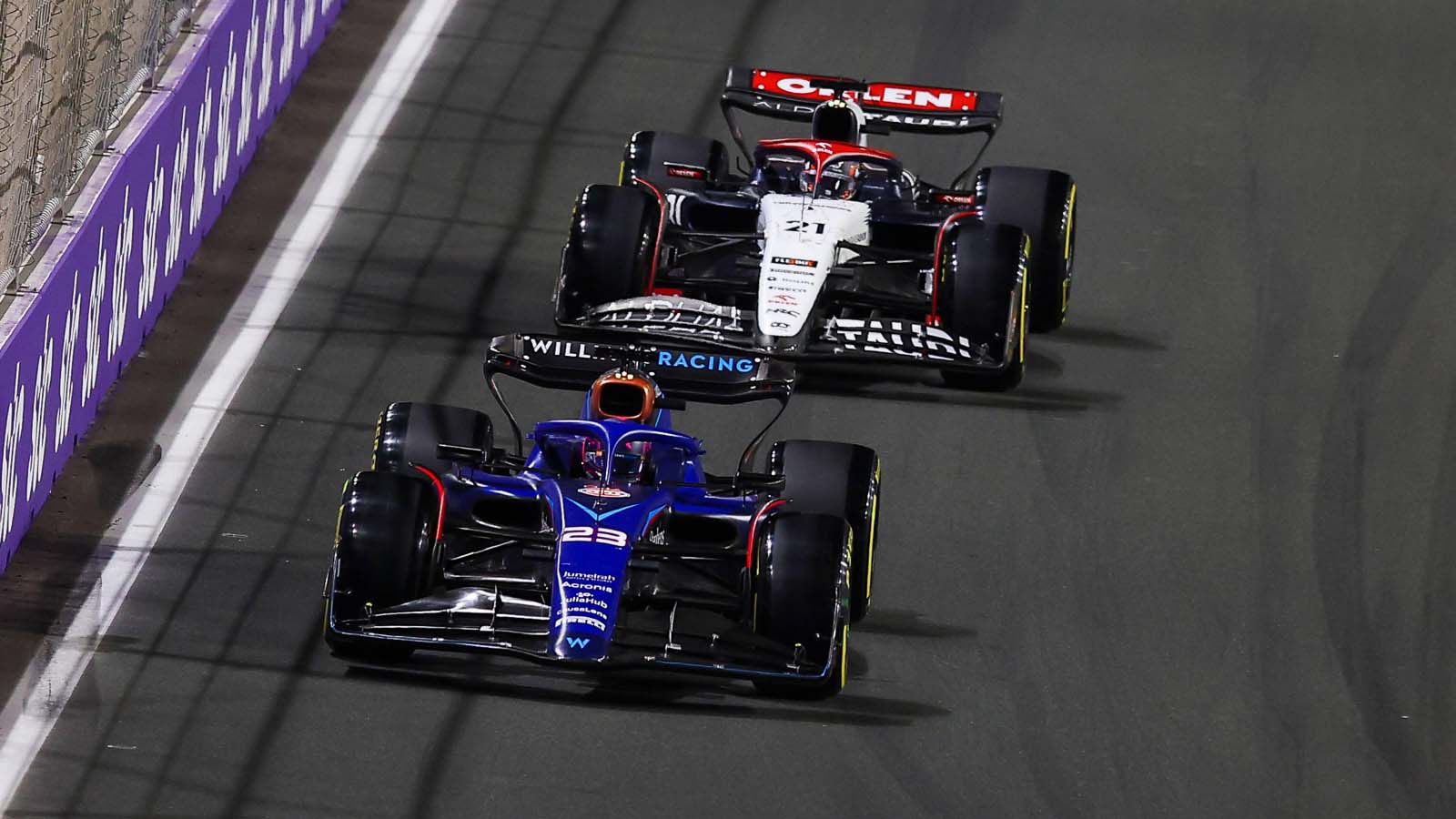 Helmut Marko has said AlphaTauri have to stick to the "benchmark" set by Red Bull, and use as many of their customer parts as they are allowed in order to improve.
While the senior Red Bull team has taken a pair of one-two finishes to start the season, the sister AlphaTauri team has struggled by comparison – with only they and McLaren failing to score a point in the opening two races of the 2023 schedule.
Coming off the back of a year in which the team fell from sixth to ninth in the Constructors' Championship, there is increased scrutiny on the Red Bull junior outfit as it faces pressure to perform.
Red Bull motorsport advisor Marko has not been shy in his criticism of AlphaTauri so far, but has insisted the team is not up for sale as things stand.
That being said, there is much work to be done to improve.
"Perform better, very simple," was Marko's assessment of what AlphaTauri need to do in future, speaking to Sky Deutschland.
"It's no secret that we are not satisfied after last season. What we have seen so far from the aerodynamic side of AlphaTauri is not delivering what we hoped for either.
"You have to look at how to change that. If we have the best car in the field, AlphaTauri has to stick to that benchmark.
"What is allowed is quite a lot. The whole rear axle, suspensions, gearboxes and the like – that you use as much as possible from Red Bull Racing."
PlanetF1.com recommends
Ranking Fernando Alonso's F1 career moves from worst to best
Why Red Bull should be 'annoyed and nervous' over Verstappen/Perez battle
Red Bull take step to improve AlphaTauri's fortunes with arrival of new Head of Commercial
What should AlphaTauri do next?
The numbers don't lie for AlphaTauri and it's unfortunate that their current form is as bad as it has been since they came into Formula 1 as Toro Rosso back in the mid-2000s.
The team remains a solid proving ground for drivers and there is not much outsiders can point to in saying the team have drastically got too much wrong in certain areas, it's just that they appear to have been surpassed by their midfield rivals and are in need of catching up – in a similar vein to Williams in recent years.
What Marko points to in ensuring the team use as much as possible from Red Bull makes logical sense given how fast the RB19 is, as well as sharing a common power unit within their cars, though AlphaTauri and the Faenza-based team have always maintained their competitive independence from Red Bull at the same time.
If it transpires that they have not taken as many components as they are allowed from Red Bull, in order to find some immediate pace it may be that the team may find itself being forced to swallow some pride in the near future as upgrades begin to arrive on the AT04.