Marko wants penalty rethink after Hamilton P4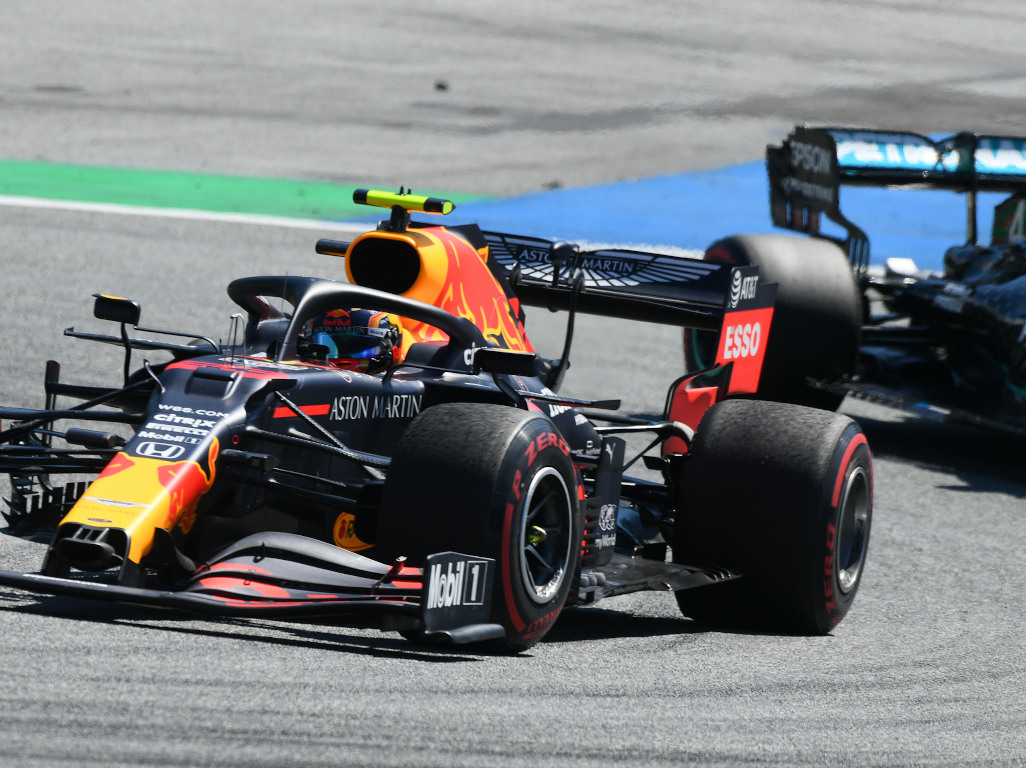 Causing a collision that cost Alex Albon a podium, Helmut Marko feels it was wrong that Lewis Hamilton still got to finish inside the points.
Hamilton was running second in Sunday's Austrian Grand Prix but was under threat from Albon late in the race.
The Red Bull driver opted to pit behind the second Safety Car, coming out on fresh soft tyres.
With the third Safety Car deployed moments after the second had pitted when Kimi Raikkonen's Alfa Romeo lost a wheel, Albon's tyres were still fresh.
He was looking good for a podium, if not even a charge for the victory.
Albon attacked Hamilton at the restart and drew alongside him around the outside of Turn 4.
The Thai-British driver edge slightly ahead only for there to be contact between the two; Albon's rear right wheel to Hamilton's front left.
Replay shows @alex_albon who was ahead making contact with @LewisHamilton. Left front of the Mercedes meets the right rear of the Red Bull, spinning Albon into the gravel.#F1 #AustrianGP pic.twitter.com/ANn5OSTnDk

— Peter Leung (@BaronVonClutch) July 5, 2020
The contact sent Albon into a spin and down towards the back of the field.
He would retire soon after with an electrical issue.
Hamilton was subsequently handed a five-second time penalty that meant even though he crossed the line in second place, he dropped to fourth in the official classification.
Marko feels that is wrong.
Speedweek.com quotes the Red Bull advisor as having told ORF: "If someone is so obviously guilty and then only gets a time penalty of five seconds and thereby remains in the points, then that's simply not fair.
"In relation to what he does to what he loses, in the end these were only a few places.
"We had a similar situation in Brazil in 2019. It was also about second place. And Hamilton also gave Alex a ramming blow back then.
"I think it's time to rethink this whole system!"
Hamilton and Albon had a similar collision at last year's Brazilian Grand Prix, one that also cost Albon a podium finish.
Marko added: "Whether he finishes second or fourth, what's the big difference? But our race, he completely ruined it."
Albon wasn't the only Red Bull driver in trouble on Sunday at the Red Bull Ring with Max Verstappen retiring when his RB16 suffered an electrical issue.
He was up in second place when he suddenly slowed, retiring his car in the pits.
"I don't know what was going on," said Marko. "We assume it has something to do with electronics, but we don't know the details yet.
"Until then, Max Verstappen's speed had been great, he was able to handle the medium tyres better than expected.
"We had two chances to get top places.
"We would have been on the podium with ease."
Follow us on Twitter @Planet_F1 and like our Facebook page.