Red Bull's Helmut Marko dismissed talk from Ferrari about his team's budget usage, adding that Carlos Sainz's crashes must be taking a toll.
Ferrari team principal Mattia Binotto has confirmed that at the upcoming Spanish Grand Prix, his team will introduce their first major upgrade for the F1-75, Ferrari looking to respond after back-to-back victories for Red Bull's Max Verstappen.
Red Bull has already brought upgrades to their 2022 challenger, the RB18, the first significant one reducing weight coinciding with an impressive victory at Imola, home turf for Ferrari.
Binotto suggested then that the budget cap could well be a concern for Red Bull and halt their development programme, a positive therefore for Ferrari.
However, put to him by Motorsport-Total.com that there were reports of Red Bull already using up 75% of its development budget, Marko dismissed that as "nonsense".
"I don't think we are in a significantly different position than Ferrari in this respect," he added.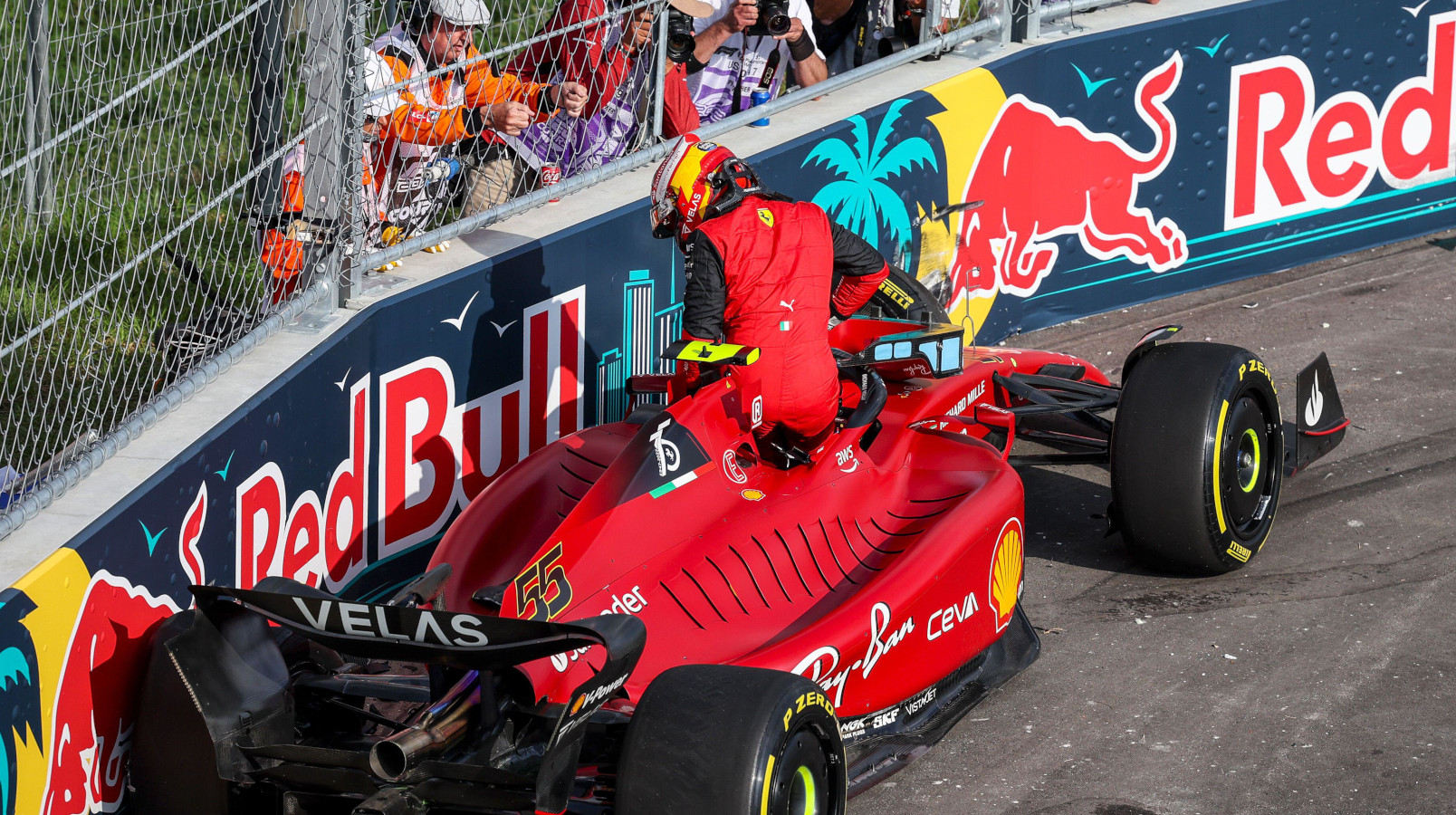 To further emphasise that viewpoint, Marko mentioned one-half of the Ferrari driver line-up, and former member of the Red Bull programme, Sainz.
The Spaniard has suffered several big shunts in the early stages of the 2022 season, the most recent occurring in Miami as he crashed out of the second practice session on Friday.
So, Marko says these repair jobs will be impacting Ferrari's available budget.
"Especially as I wonder what effect it has on them that Carlos Sainz has already crashed the car several times," Marko continued.
"That can't be cheap!"
Reports state that Ferrari's upgrade package for the Spanish Grand Prix has been designed to save two to three kilograms in weight, and it was mentioned to Marko that even after the diet which Red Bull has put the RB18 on, it was still believed to be four kilograms overweight.
"That's your conjecture," he said in disagreement.
However, Red Bull are expecting their upgrade at the Spanish Grand Prix to finally bring the RB18 down to target weight.
"There we start with new parts, with which we can finally reach our optimum weight," he told F1-Insider.
"So far we were relatively well above the required minimum weight of 798 kilograms."