'Marko contacted about a Max/Leclerc dream team'
Helmut Marko has claimed rumours that emerged earlier this year that Max Verstappen could join Mercedes had been designed to "create unrest".
But now Red Bull's head of driver development features in speculation himself regarding Ferrari's Charles Leclerc forming a "dream team" with Verstappen.
In February, it was reported Verstappen has a performance clause in his contract which meant if Red Bull could not provide him with a car to challenge for the World Championship, he could walk away at the end of the season – presumably if Mercedes came calling.
Of course, that prospect is now dead in the water. Verstappen is 32 points clear in the Drivers' World Championship, while Lewis Hamilton has signed a two-year contract extension with Mercedes – which means it will be 'as you were' heading into 2022.
Of the Verstappen-to-Mercedes speculation, Marko told Sport 1: "Those kinds of rumours are always deliberately spread to create unrest."
The 78-year-old Austrian also said he had been expecting the news of Hamilton's deal, just not quite so soon.
"It was already clear the contract extension was coming," he said. "But we thought for tactical reasons the announcement would only come at Silverstone."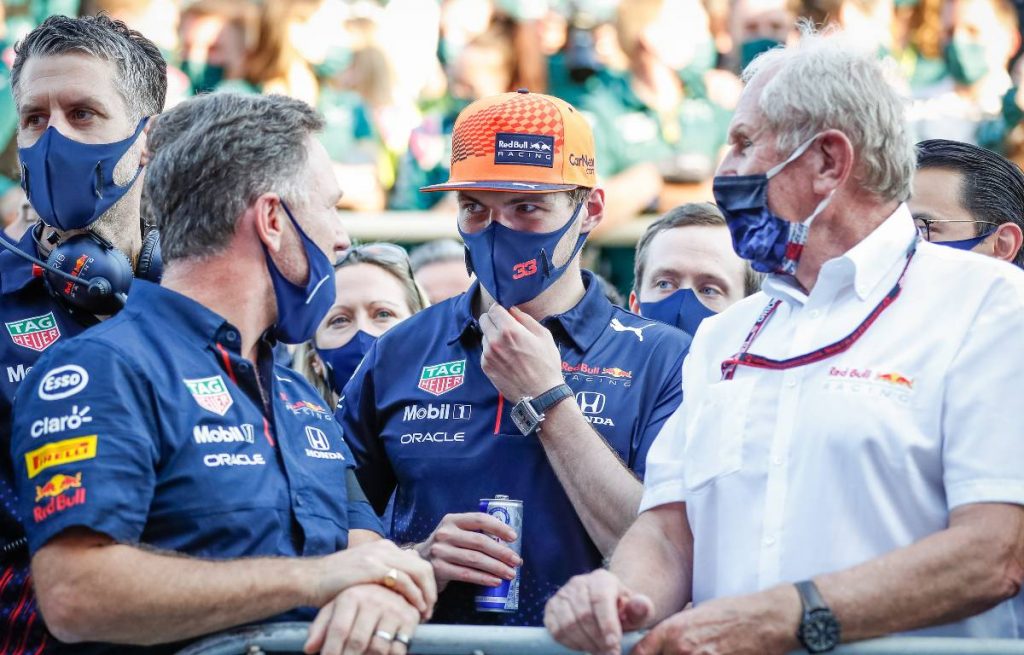 Red Bull merchandise is available to purchase now via the official Formula 1 store
But in terms of such rumours that "create unrest", we would be keen to know what Marko makes of a report connecting Leclerc with Red Bull.
The Italian edition of Motorsport.com says the Monegasque driver is a "ghost" lurking in the background while Red Bull make up their minds about extending Sergio Perez's one-year deal.
The report states members of the F1 paddock say Leclerc is in "a bit of a tizzy" at Ferrari because his team remain so far adrift of Mercedes and Red Bull's competitiveness.
Of course, that could change next year with the all-new cars and Leclerc has a contract until 2024.
However, the report says "the market sirens suggest there may have been some contact with Red Bull to find out whether Helmut Marko wanted to build a real 'dream team'."
They believe this would be unlikely though, saying "it's hard to believe the people who invested in Verstappen as a goose that lays the golden eggs want to break a system that works", while hinting that Leclerc may also have a Ferrari performance-related clause in his contract.
On the other hand, says writer Franco Nugnes, a partnership of Verstappen and Leclerc would be the ideal riposte if Mercedes decide to pair George Russell with Hamilton.
Follow us on Twitter @Planet_F1 and like our Facebook page