Helmut Marko: Colton Herta at AlphaTauri in 2023 if FIA agree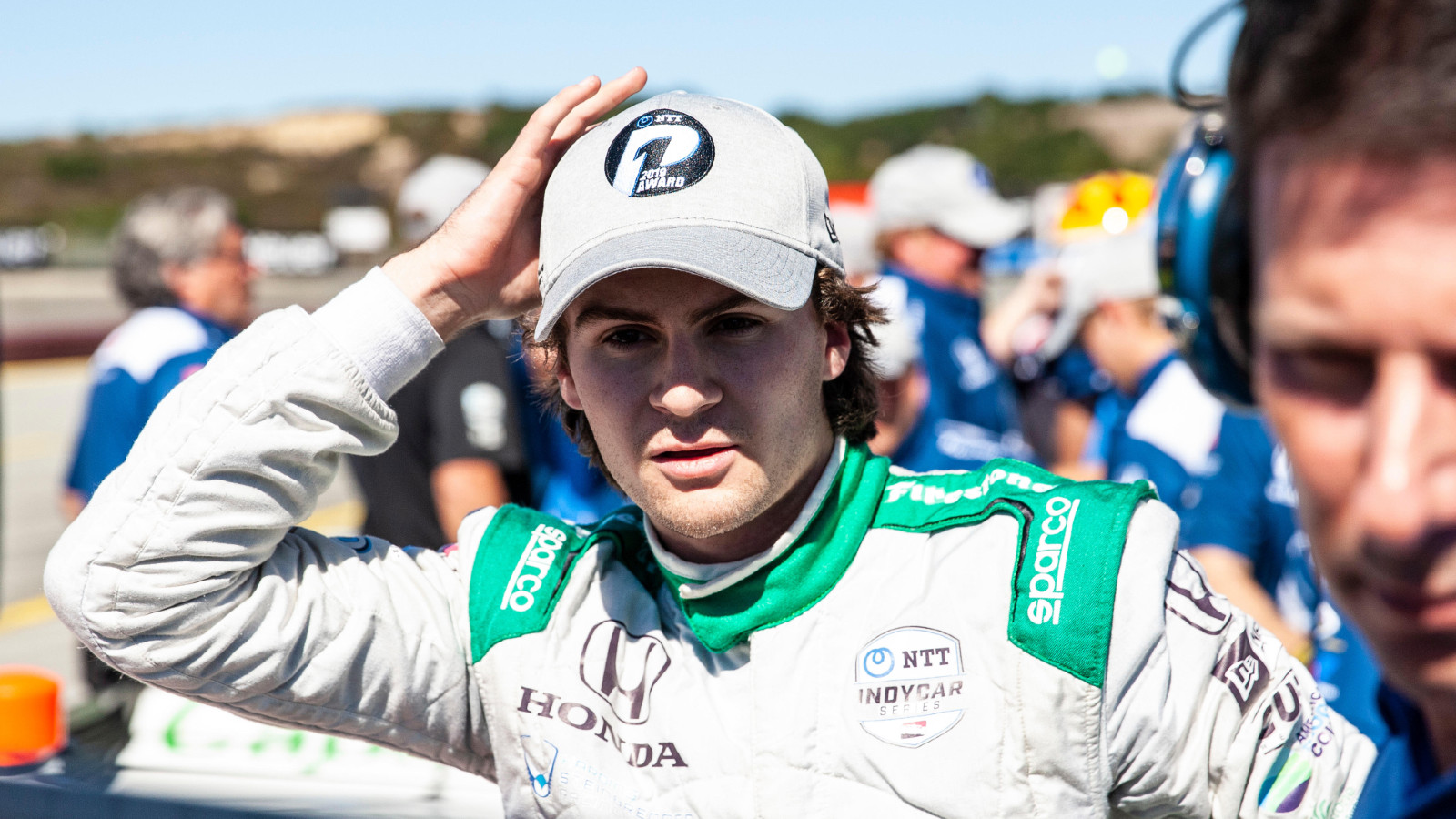 Red Bull's Helmut Marko has said IndyCar star Colton Herta is set to join AlphaTauri, provided he is given a superlicence exemption by the FIA.
Herta looks set to make a dramatic switch from IndyCar to F1 to join Red Bull's AlphaTauri team, as Marko has revealed a deal has been struck between all of the relevant parties.
In recent weeks, rumours have swirled about the possibility Red Bull could release already-contracted Pierre Gasly to join Alpine to replace departing Fernando Alonso.
If Gasly is released, it leaves an open spot at AlphaTauri and rather than promoting from their F2 roster, Red Bull appear far more interested in signing IndyCar race winner Herta.
The 22-year old, son of Bryan Herta, has been making waves in IndyCar and won a race in every season since joining the series full time in 2019. He is also the series' youngest ever race winner, currently races for Andretti Autosport and is 10th in the 2022 championship.
In July, he also carried out a test of McLaren's MCL35M at Portimao, completing 162 laps.
Why do Red Bull need FIA agreement for Colton Herta?
While linked with an F1 seat, the weighting of IndyCar on the FIA's superlicence points requirements means Herta only has 32 of the 40 points required to be automatically eligible for the licence required to race in F1.
The weighting grants 40 points to the IndyCar champion, 30 to the runner-up, and 20 to the third-place finisher.
However, Red Bull are pushing to get the FIA to grant Herta an exemption to allow him to race in F1 in 2023.
"Astonishingly enough, all of the parties and teams involved, we've found an agreement," Marko told Chris Medland on SpeedCity Broadcasting.
"First, we have to get a definite answer (from the FIA) and I think it should be by Monza…Monza I would say."
As for whether a move for Gasly to Alpine would happen at the same time, Marko said "if the deal works, then it happens at Monza – also for Pierre".
Marko made the case as to why Herta should be granted an exemption for the superlicence rules, saying a rule introduced under COVID gives them sufficient grounds.
"We looked at the regulations, we discussed it with the FIA," he said. "Because of COVID, there's a special regulation that you can take three years (from four) and also if one result isn't maximum points and outside the driver's [hands] they can give the points.
"So it's nothing unreasonable. He won seven IndyCar races and that's comparable to a grand prix, so it would be a shame if he wouldn't get a superlicence."
According to Racer Magazine, the other parties involved include Andretti Autosport and McLaren, with Andretti set to release him from his IndyCar contract if an F1 option comes up.
McLaren also had an F1 option on him but are open to releasing him. This may have come about as a result of Marko releasing Patricio O'Ward from Red Bull in order to join McLaren's IndyCar programme.
Red Bull team boss Christian Horner spoke of the possibility of releasing Gasly in order to bring in Herta, revealing intense negotiations are going on behind the scenes.
"Pierre is a Red Bull racing driver on loan to AlphaTauri," he told Sky F1.
"There's a lot of moving plates at the moment which we are following with interest. So we'll see how it pans out. As I say, there's a few moving plates.
"That's a key element. [We're] not going to release Pierre if we don't have something exciting to put in that car."