Abiteboul amused by Marko's texts about test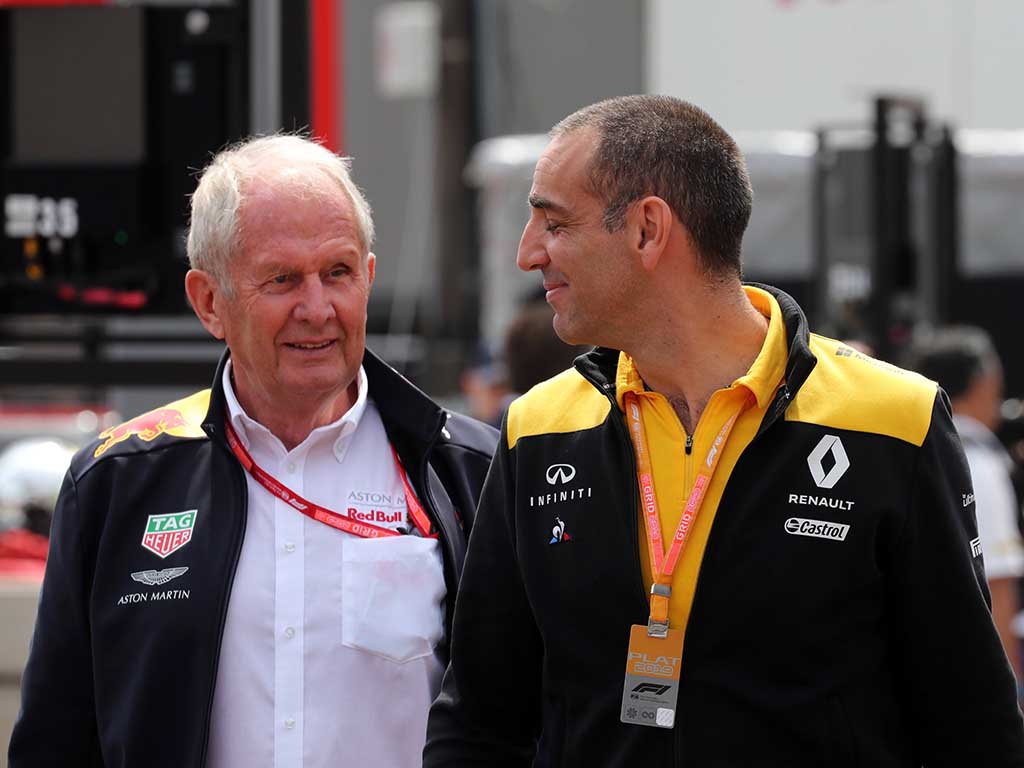 Cyril Abiteboul has said he found it amusing when a previously unaware Helmut Marko texted him about Renault's private test at the Red Bull Ring.
Marko was not the happiest of chaps when he found out that Red Bull's former engine suppliers had managed to secure two days of testing at the Red Bull Ring in preparation for the start of the new revised 2020 season.
"It was a great achievement from the Spielberg project that they rented the slopes to a competitor team," he was reported as saying sarcastically by speedweek.com.
"Let's just say that – it was a generous gesture."
Abiteboul has since revealed that he got a personal message from the Red Bull motorsport advisor over the test which he found funny, but said it wasn't agreed just so they could annoy their former customers.
Celebrate the return of F1 with 25% off annual F1 TV subscriptions! Click here to subscribe
"We will see on Saturday if [the test] was so valuable," Abiteboul told Canal Plus, as quoted by grandpx.news.
"If it is wet on Friday then it could turn out to have been doubly valuable.
"But yes, I think it was a real commitment by the team, because we had to decide it several months ago at a time when we had absolutely no idea if it would be possible to actually do this test.
"It got me some comments from Helmut, and even some text messages from Helmut, for whom I still have great affection.
"Obviously he didn't seem aware so I was amused, but that's not why we did it. We did it for the drivers.
"They did almost 120 and 130 laps each which gave them their feet again, and even if the car was two years old maybe a few little setup tips as well.
"It could save us some time, as I said especially if Friday is wet."
Abiteboul has said on record that McLaren-bound driver Daniel Ricciardo will not be frozen out of the conversation at Renault as they continue to develop their car.
Ricciardo decided to join Renault's rivals when it had emerged that Carlos Sainz was the chosen one to replace Sebastian Vettel at Ferrari following the conclusion of the 2020 season.
Follow us on Twitter @Planet_F1 and like our Facebook page.