Helmut Marko plays down Daniel Ricciardo threat to Sergio Perez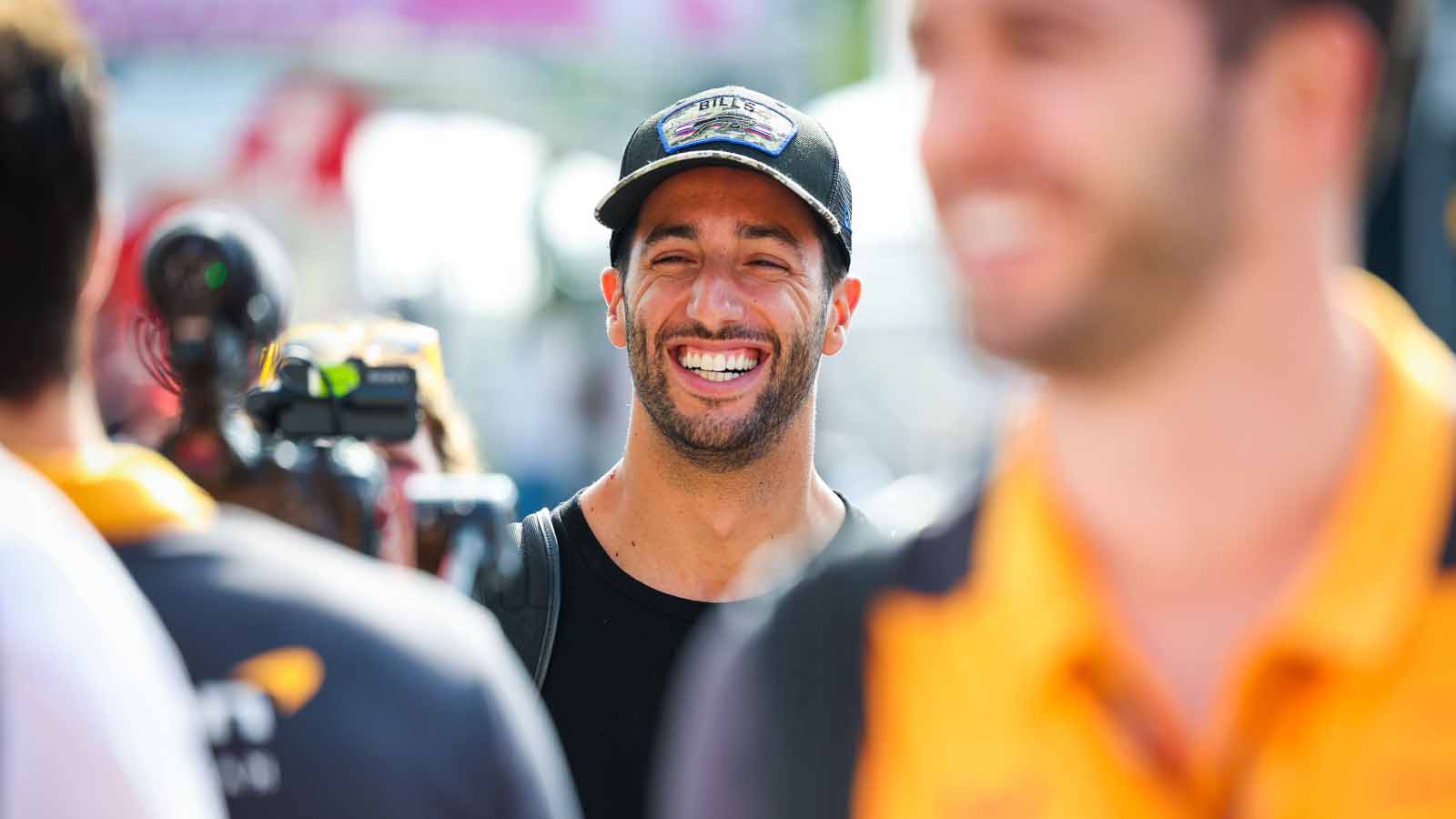 Red Bull's Helmut Marko has said Daniel Ricciardo's signing isn't intended to put any pressure on Sergio Perez over his race seat.
With the Australian returning to Red Bull for 2023 in a third/reserve driver role, there is a possibility of Daniel Ricciardo being signed as a means to put pressure on Sergio Perez over the second cockpit alongside Max Verstappen.
Perez is under contract with Red Bull until the end of 2024 but, as has been seen on numerous occasions in the past, the company has the ability to swap around drivers between their lead team and sister team AlphaTauri.
Marko reiterated Red Bull's stance that Ricciardo, a product of the Red Bull junior programme who made his mark as a top F1 driver with the team between 2014 and 2018 before departing, has not been brought in to keep Perez in check.
With Perez and Verstappen's relationship as teammates taking a hit in the closing races of 2022, for an as-yet unconfirmed reason as Verstappen failed to obey team orders in order to help Perez in the Drivers' Championship in Brazil, Marko dismissed the possibility of Ricciardo replacing the Mexican in time.
"No. Sergio Perez has shown that he can ride at a very high level," Marko told Red-Bull-owned ServusTV.
"If Max [Verstappen] is never there, Sergio will be. He won two races this year for a reason."
Red Bull boss Christian Horner has confirmed Ricciardo's duties in 2023 will largely consist of marketing/driving duties at roadshows and events – Marko repeated this stance.
"We have to remember that we are a great team," he said.
"We also have the largest number of sponsors on the grid. This means that we also have many commitments every year, such as car shows and roadshows in the United States.
"Who can do it better than Ricciardo with his smile, his shoeys and I don't know what else he has up his sleeve?"
Recently, Horner also clarified that Red Bull intend on having Ricciardo lined up as their official reserve driver for select Grands Prix at which he'll be in attendance in 2023 – meaning the role of reserve will be shared between Ricciardo and Liam Lawson.
Marko hinted that Ricciardo may be the priority call to be the first in line if either Verstappen or Perez need a replacement for a race weekend.
"This is also important, and if he has to replace one of our drivers he will," he said.
"Then we will have a driver who we know will take the car to the finish line. But I repeat, it's not that we want to put pressure on Sergio on this."

Read More: Is Daniel Ricciardo heading for 'soft retirement' with 2023 Red Bull F1 reserve role?