Perez backed over Hamilton's 'dangerous driving' claim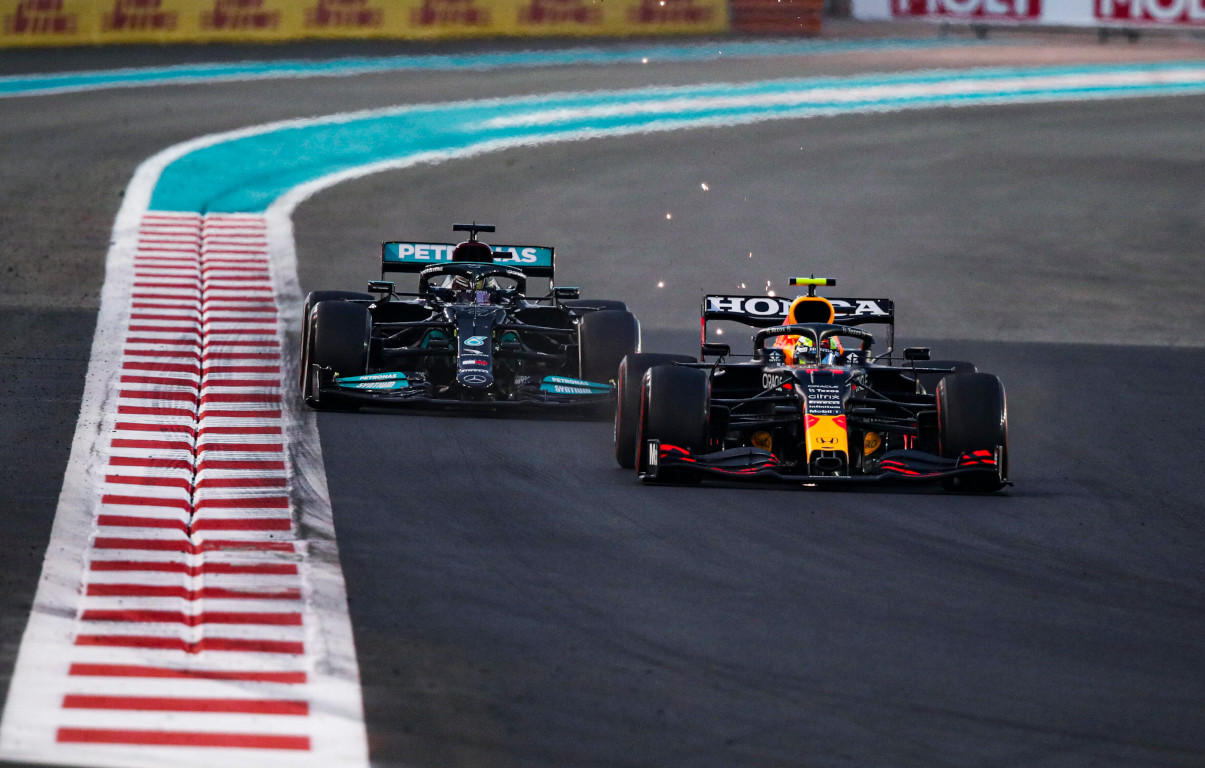 Red Bull driver programme boss Helmut Marko insists Sergio Perez was "very fair" in his defence against Lewis Hamilton in Abu Dhabi.
Hamilton and Red Bull's Max Verstappen went into the title finale at Yas Marina Circuit level on points but although pole position went Verstappen's way, Hamilton made the pass at the race start.
With Hamilton building up a comfortable buffer from there, Verstappen needed some assistance and so up stepped Perez who, on worn tyres, set about slowing down Hamilton after the seven-time World Champion and the Dutchman had made pit-stops.
Perez ultimately cost Hamilton eight seconds by Red Bull's calculations, at the time bringing Verstappen right back into play.
Hamilton branded Perez's driving as "dangerous" over the team radio as the pair duelled, but Marko does not agree.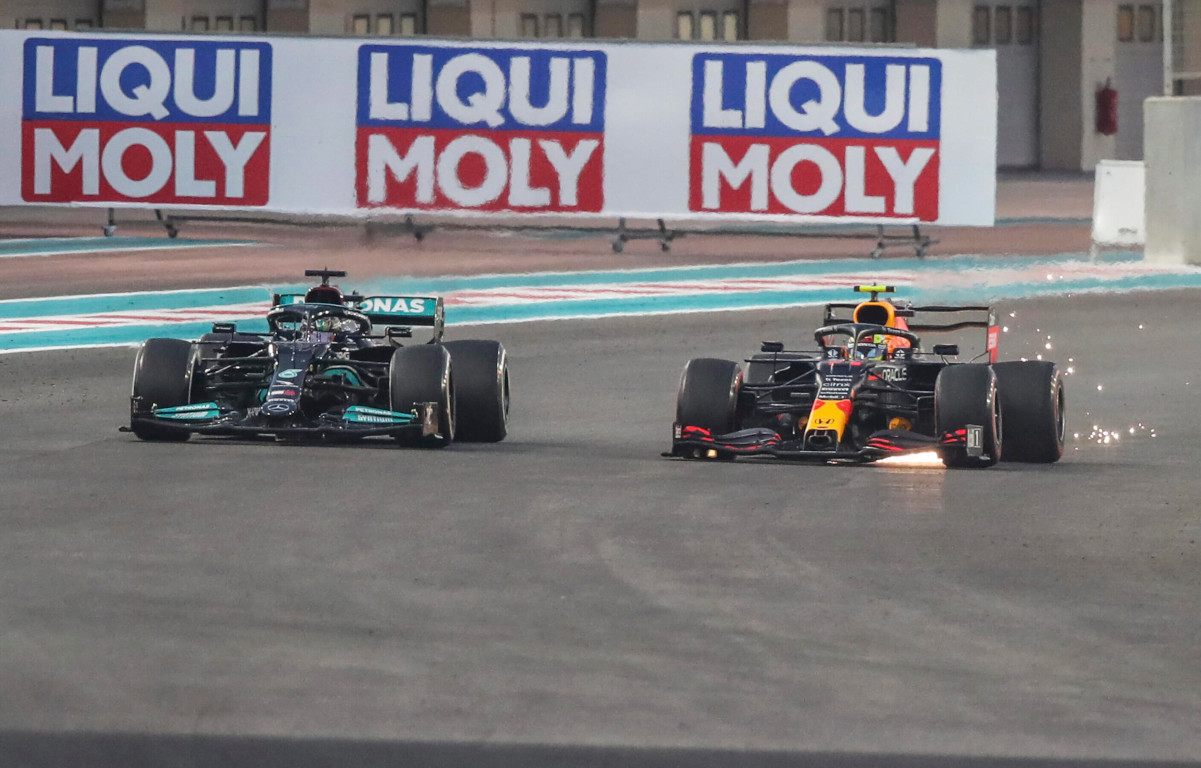 "He slowed down Hamilton by eight seconds in two laps, but in a very fair way," Marko told ServusTV.
"Of course he said 'dangerous driving' again, we know that.
"He is incredibly loyal and a team player. Of course, we have discussed certain scenarios with him and he then delivers them – and without grumbling or any rebellion or questioning."
Marko also revealed Perez had been running a higher downforce set-up compared to Verstappen, which gave him some extra performance in the final sector to aid his scrap with Hamilton.
"Although only marginally different from Max, he had more downforce so he was faster in the third sector," Marko revealed.
"And that also made it easier for him to carry out this defence."
Verstappen also was keen to heap praise on his team-mate, making it clear Perez's intervention had brought him back into title contention.
Although Verstappen did not overtake Hamilton once he had eventually cleared Perez, when the Safety Car made a late appearance Verstappen said Mercedes did not have enough of an advantage to 'pit' Hamilton and keep the lead.
Verstappen did stop though, which proved crucial as he passed Hamilton on the final lap and, putting his much fresher tyres to good use, clinched his first World Championship.
"What Checo did is incredible," said Verstappen.
"That also made our race in the end because Mercedes couldn't stop at the Safety Car. Without Checo, of course, I wouldn't have become World Champion."
Abu Dhabi was not the first time Perez had made himself the most unwelcome of road blocks to Hamilton – he had done the same at the Turkish Grand Prix, using every inch of the circuit to keep Hamilton behind and ultimately restrict him to a P5 finish.
Marko finds it is the races where Perez comes into his own, but qualifying performance remains a weakness.
"For example, in Turkey, where he also met with him," said Marko, recalling that Turkish GP battle.
"He has one weakness, that's qualifying. But in race speed he is impeccably there."
Is Sergio Perez a good sportsman?
Sebastian Bourdais believes that Sergio Perez has zero sportsmanship after purposely slowing down Lewis Hamilton.