Nyck de Vries told he needs to 'step up a gear' following AlphaTauri debut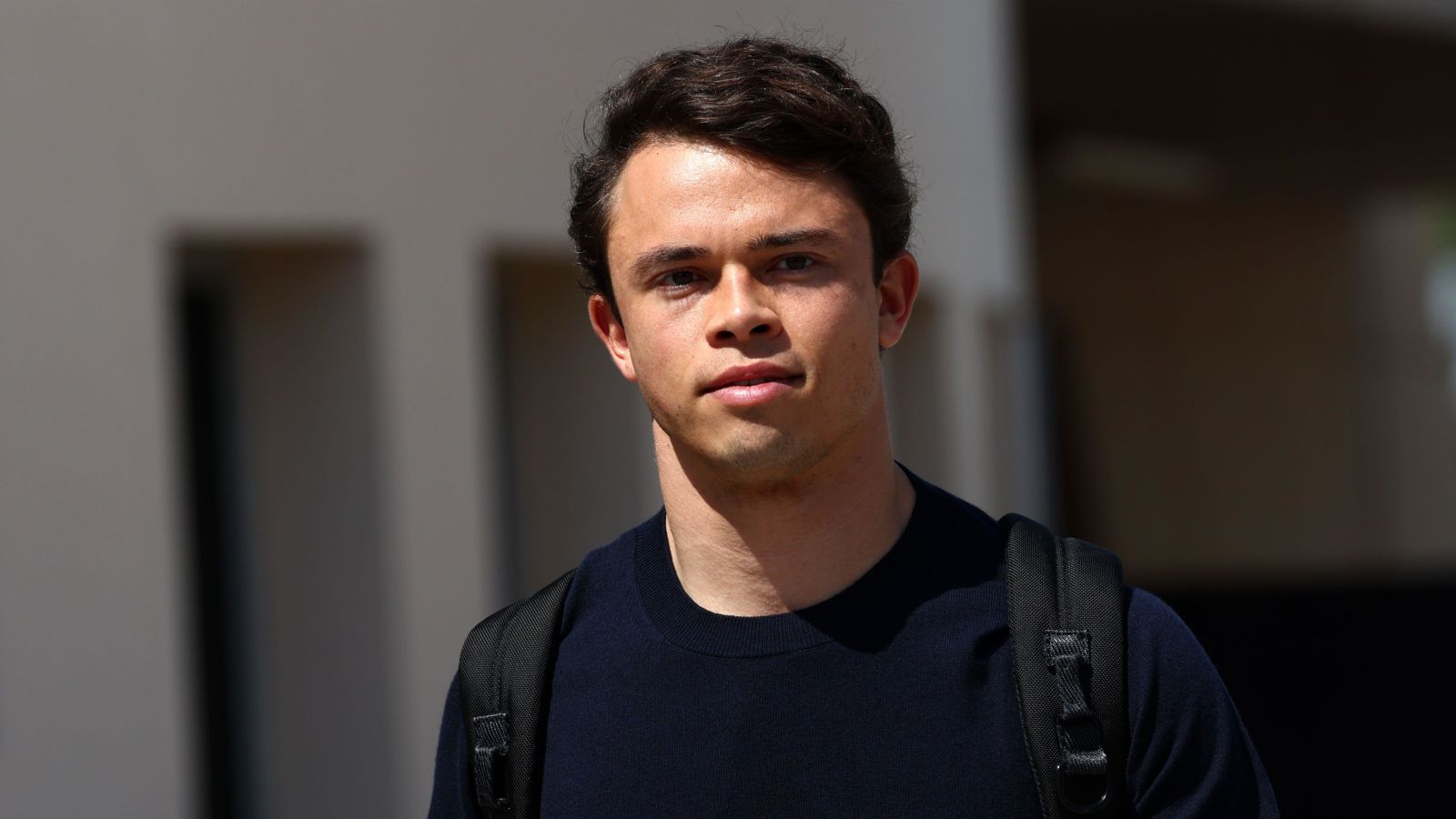 Red Bull advisor Helmut Marko has reviewed the performance of Nyck de Vries in Bahrain, and concludes that the AlphaTauri driver needs to "step up a gear".
Although De Vries made a stand-in performance for Alex Albon at Williams in 2022, that performance catching the eye of Red Bull, De Vries nonetheless was one of three Formula 1 rookies to take to the grid at the F1 2023 season-opening Bahrain Grand Prix.
The pressure is on both AlphaTauri drivers this year, the former Formula E champ De Vries required to prove himself across a season on the F1 stage, while Yuki Tsunoda is in need of a breakthrough season if he is to extend his stay with the Red Bull fold.
And in Bahrain it was Tsunoda who performed the better out of the pair, comfortably outqualifying De Vries before finishing the race P11 as he narrowly missed out on a point. De Vries going from P19 to P14 at the line nonetheless was a strong effort.
Marko has looked over the data though, and while happy with that opening effort from De Vries, his expectation of the Dutchman is that he takes his performance up a level from here.
"Nyck has a wealth of experience, even though he is still officially a rookie," said Marko in an interview with the German edition of Motorsport.com.
"He was closely involved with Mercedes, driving as a third driver or reserve driver in almost all their F1 cars and those of the customer teams. He has vast knowledge, but this is AlphaTauri and not Mercedes. In terms of budget and manpower, it is not comparable.
"There were definitely positive things, but by now he also realises that this is a different team. The idea now is for him to focus on his own performance.
"In sectors one and three he drove similar to Yuki, but in sector two he lost too much, also in the race. He needs to step up a gear."
However, while Marko confirmed that both De Vries and Tsunoda need to prove they are Formula 1-worthy this season if they want to stay, suggesting that whoever wins this intra-team battle has the best chance of achieving that, Marko does not want judgements to be made on either driver after just one race weekend.
"It applies to both AlphaTauri drivers that they have to prove they belong in F1," Marko stated. "The best one probably also has the greatest chance of staying in F1, that goes for both Yuki and De Vries.
"But please, only one race has been driven yet. We shouldn't want to know everything already for the future either.
"Give him [De Vries] a chance. His way of working is fine, as is his approach. But what I said: he has to start delivering now."
PlanetF1.com recommends
Max Verstappen struggles to see the benefit of new qualifying format trial
Helmut Marko 'just joking' about questioning legality of Aston Martin AMR23
Jenson Button doubts F1 2023 will be 'straightforward win' for Max Verstappen
While the lines have become a little more blurred in recent years, the ultimate aim for an AlphaTauri driver is still to graduate to a Red Bull seat.
So, is there such a prospect for De Vries?
"Staying in Formula 1 is the starting point first," Marko responded. "To become a candidate for Red Bull, there really has to be an extraordinary performance."
Nyck de Vries lost a bit of steam in Bahrain
While Marko is absolutely right to point out that only one race has taken place in F1 2023, it did feel like De Vries lost some of his momentum in Bahrain, considering the intrigue surrounding him after that fantastic stand-in performance at Monza.
On that occasion De Vries showed that even at short notice, he can jump into a car and deliver a solid performance, so after three days of testing to prepare, it was worrying that over a single lap at least, De Vries was comfortably second-best, seven-tenths slower than his team-mate.
De Vries' race performance was much stronger, so from here the Dutchman needs to grow even stronger in that regard, while working with urgency to unlock the one-lap pace from that AT04.
Red Bull are far from short of bright prospects competing in Formula 2 this season, so De Vries, and Tsunoda as well for that matter, need strong campaigns to keep that potential trap door firmly shut.